Skip to product information
Media gallery

Media gallery

Media gallery

Media gallery

Media gallery

Media gallery

Media gallery

Media gallery

Media gallery

Media gallery

Media gallery

Media gallery

Media gallery

Media gallery

Media gallery

Media gallery

Media gallery

Media gallery

Media gallery

Media gallery

Media gallery

Media gallery

Media gallery

Media gallery

Media gallery

Media gallery

Media gallery
Wilson Audio Yvette
Vendor: Wilson Audio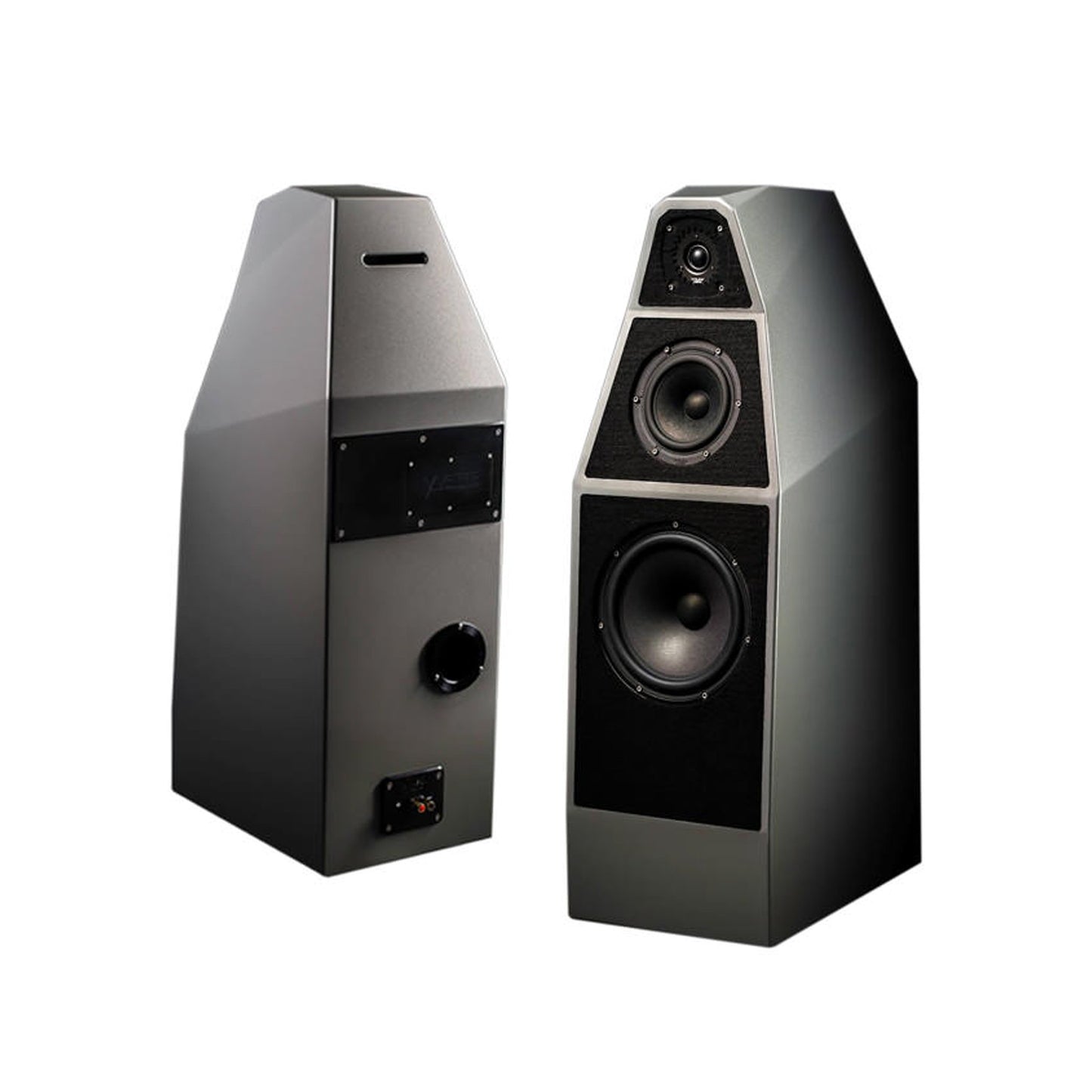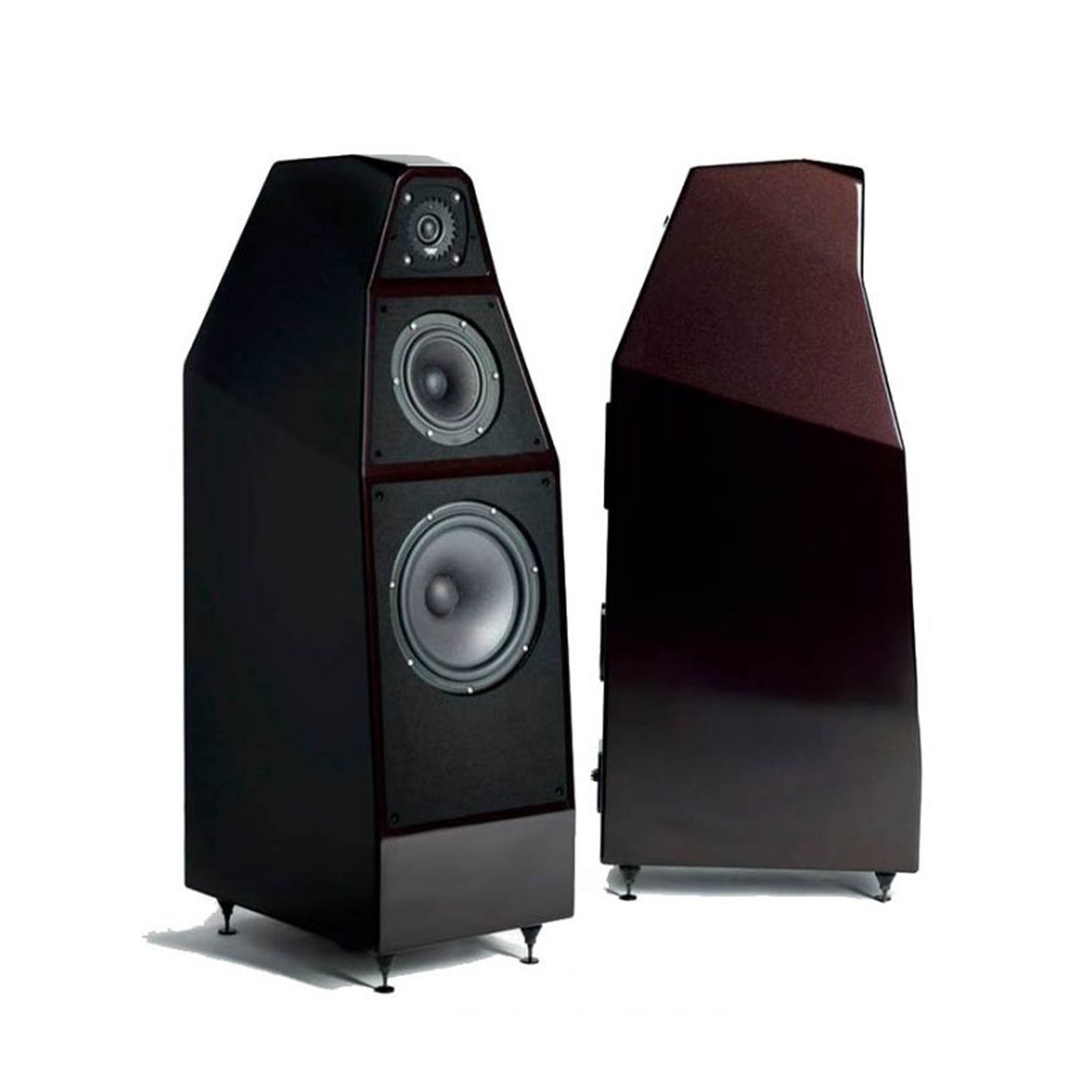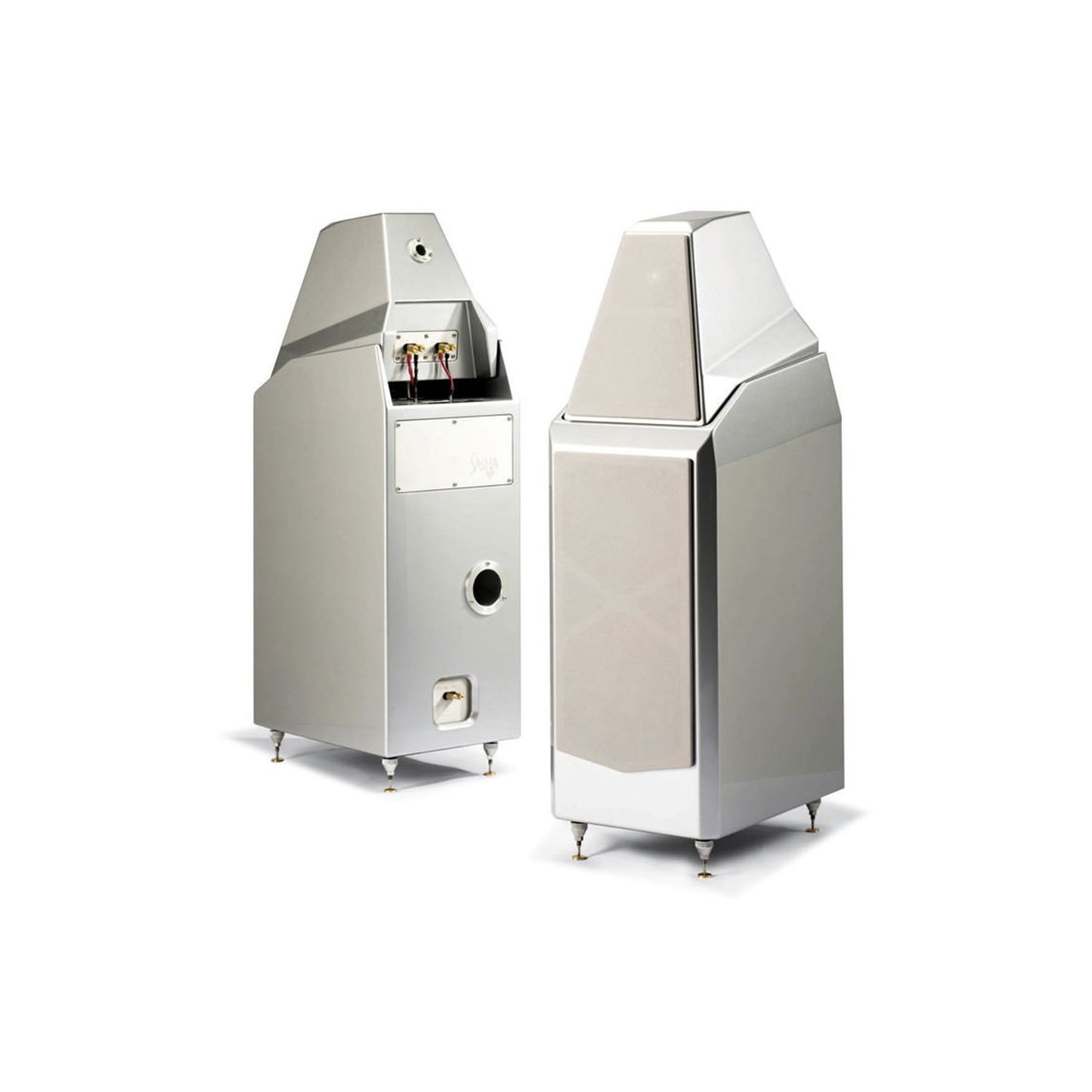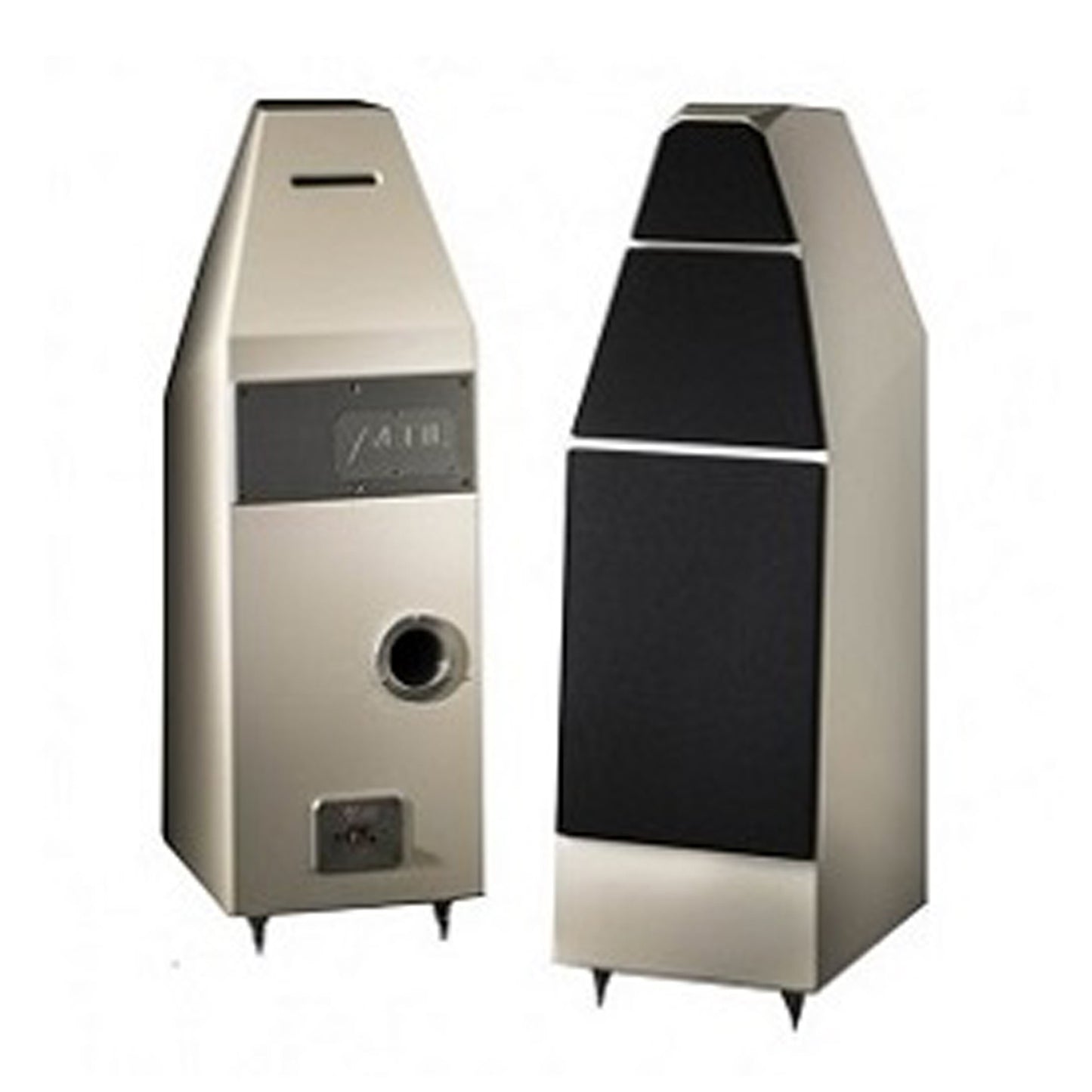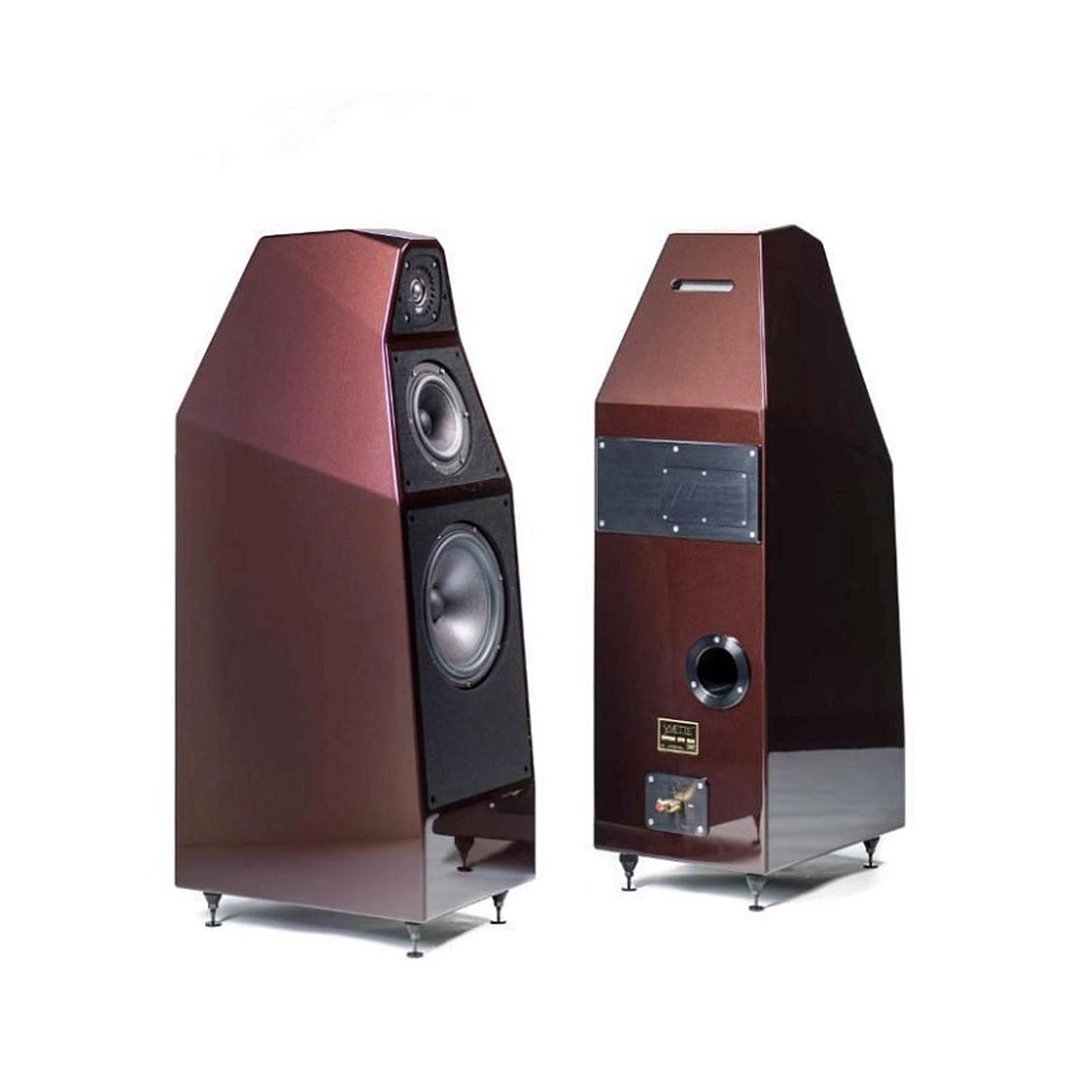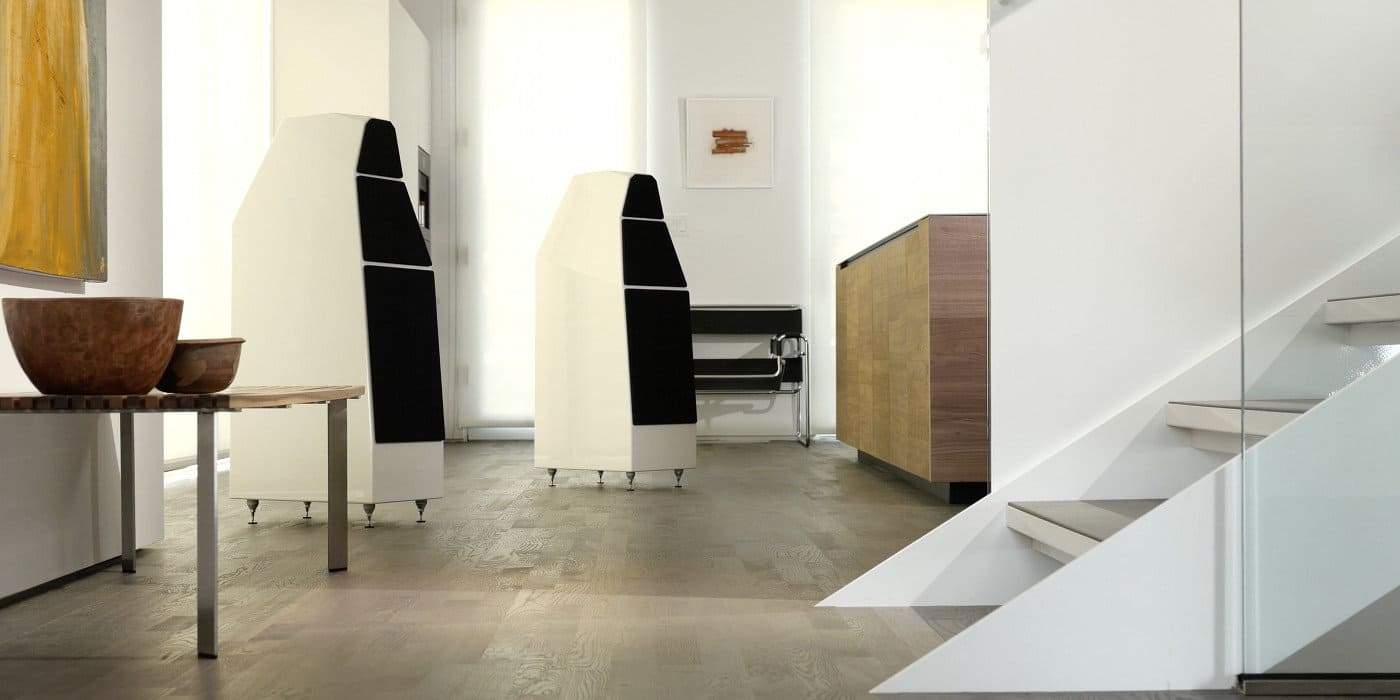 Notified by email when this product becomes available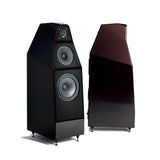 Wilson Audio Yvette
Description

Specifications

Reviews

Installation

Returns
Wilson Audio
Yvette

The new Yvette draws from this formidable tradition. But perhaps most importantly, it sources much of its technology directly from the enormous research-and-development reservoir of what is perhaps Wilson's most prolific era of innovation to date. The Sasha Series 2, the Alexia, and Dave Wilson latest WAMM project have all informed Yvette's development , in some cases, with identical components. 

The Most Advanced Single- enclosure Loudspeaker
It is natural to view the Yvette within the context of Wilson's past models. Early on in Wilson's history, Dave Wilson's WATT/Puppy literally transformed the high-end loudspeak- er market. In an arena dominated by towering, multi-box behemoths, the WATT/Puppy was positively diminutive. But there was nothing small about its sound. Indeed, the WATT/ Puppy redefined what audiophiles thought was possible in the areas of dynamic contrast, resolution, and soundstag- ing—all this from a domestically friendly form barely taller than a yardstick. The WATT/Puppy captured the imagination of the audiophile world, and went on to be the best selling loudspeaker in the over-$10K category in history.
The Yvette may also invite comparison to another audio- phile favorite, the Sophia. For thousands of music lovers and audiophiles, Sophia was their first hands-on experience with Wilson. Sophia was treasured for her unparalleled com- bination of musicality and accessibility with other traditional Wilson virtues, such as dynamic contrast and soundstaging. She was, above all else, easy-going and eminently lovable.
The new Yvette draws from this rich tradition. But, per- haps more importantly, it derives its core technology directly from the enormous research-and-development reservoir of what is perhaps Wilson's most prolific era of innovation to date. Wilson's Alexia, and the lead- ing-edge Alexx have all influenced the Yvette project, in some cases with identical components. And like the Alexx, the Yvette was developed alongside Dave Wil- son's new WAMM project.
It's no wonder, then, that the Yvette is the most ad- vanced and musically refined single-enclosure loud- speaker in Wilson's history.
Technology engineered to serve the music
In conjunction with the WAMM project, Wilson Audio recently completed yet another wave of research into tweeter technology and exotic driver materials. They all fell well short of the musicality, natural resolution, and coherence of Wilson's tweeter. The Yvette employs the MK III version of the Convergent Synergy Tweeter, which is also found in the Alexx. The MK III features Wilson's exclusive rear-wave diffraction technology and ultra-low resonance rear chambers. It mates seamless- ly with Wilson's proprietary midrange driver.

Wilson's venerable seven-inch midrange driver, the same unit in the Alexandria XLF, covers the all-import- ant midrange. This proprietary Wilson driver has served several Wilson models, reproducing the most musically critical portion of the bandwidth with uncanny speed, resolution, and unprecedented dynamic and harmonic expression. Representing Wilson's commitment to veri- table music reproduction, this seven-inch driver is des- tined to find a home on the list of all-time great drivers.
The ten-inch woofer chosen for the Yvette was (one of two woofers) originally developed for the Alexia, and is a cousin to the ten-inch in the Alexx and the WAMM. These newest series of bass drivers are partially respon- sible for Wilson's trademark blend of dynamic contrast, impact, speed, and musicality. When installed in Yvette's bass enclosure, which was optimized for this driver in terms of volume and resonance control, it pushes the boundary of musical accuracy, extension, and dynamics for such a compact loudspeaker.
| | |
| --- | --- |
| Enclose Type Woofer | Rear Ported |
| Enclosure Type Midrange | Rear Vented |
| Enclose Type Tweeter | Sealed |
| Woofers | 10 inches (25.4 cm) |
| Midrange | 7 inches (17.78 cm)  |
| Tweeter |  1 inch (2.54 cm) |
| Sensitivity | 86 dB @ 1 watt @ 1 meter @ 1kHz |
| Nominal Impedance | 4 ohms / minimum 2.94 ohms @ 90 Hz |
| Minimum Amplifier Power | 50 Watts per channel |
| Frequency Response | 20 Hz - 25 kHz +/- 3 dB room average response (RAR) |
| Height | 41 inches ( 104.14 cm) w/o spikes |
| Width | 13 1/4 inches (33.66 cm) |
| Depth | 20 1/16 inches (50.92 cm) |
| System Weight Per Channel | 175 lbs (79.38 kg) |
| System Shipping Weight (approx.) | 515 lbs (233.60 kg) |
 "The Yvettes' midrange was superb in every way, but a few things especially caught my attention. One was a feeling of overall solidity to, well, everything. Another was that I was hearing more clarity and detail, but without the music's flow being disturbed, which other components that reveal greater-than-usual levels of detail have often done in my system."

- Read the full review by Stereophile here.
"It's the most advanced and musically-refined single-enclosure speaker Wilson Audio has ever produced. "
- Read the full review from What HiFi here
Sometimes we want to listen to our brand new audio setup without having to worry about dragging B&W up two flights of stairs - that's where we come in! Not only are our team experts in high quality AV equipment, they're also professional bodybuilders* who can deliver and install your new toys quickly and efficiently.
Our in-house team can service those in Brisbane, the Gold Coast, and the Sunshine Coast. Give us a call to get an obligation-free quote today!
*the term 'professional bodybuilders' is used here loosely...
Our refund policy operates in a 30-day window - after this time we are unable to accept the product and cannot issue a refund. Don't worry, our products are hand picked from thousands of luxury brands to ensure you are only offered the best of the best so we doubt you'll need to consider this policy at all. If you are concerned about making the wrong decision when it comes to your purchase, please feel free to talk with our team of experts who can advise you on equipment based on your personal music taste, aesthetics, and the layout of your listening room. Still not convinced? Discuss the possibility of a loan (trial period) with our experts and hear the difference yourself.