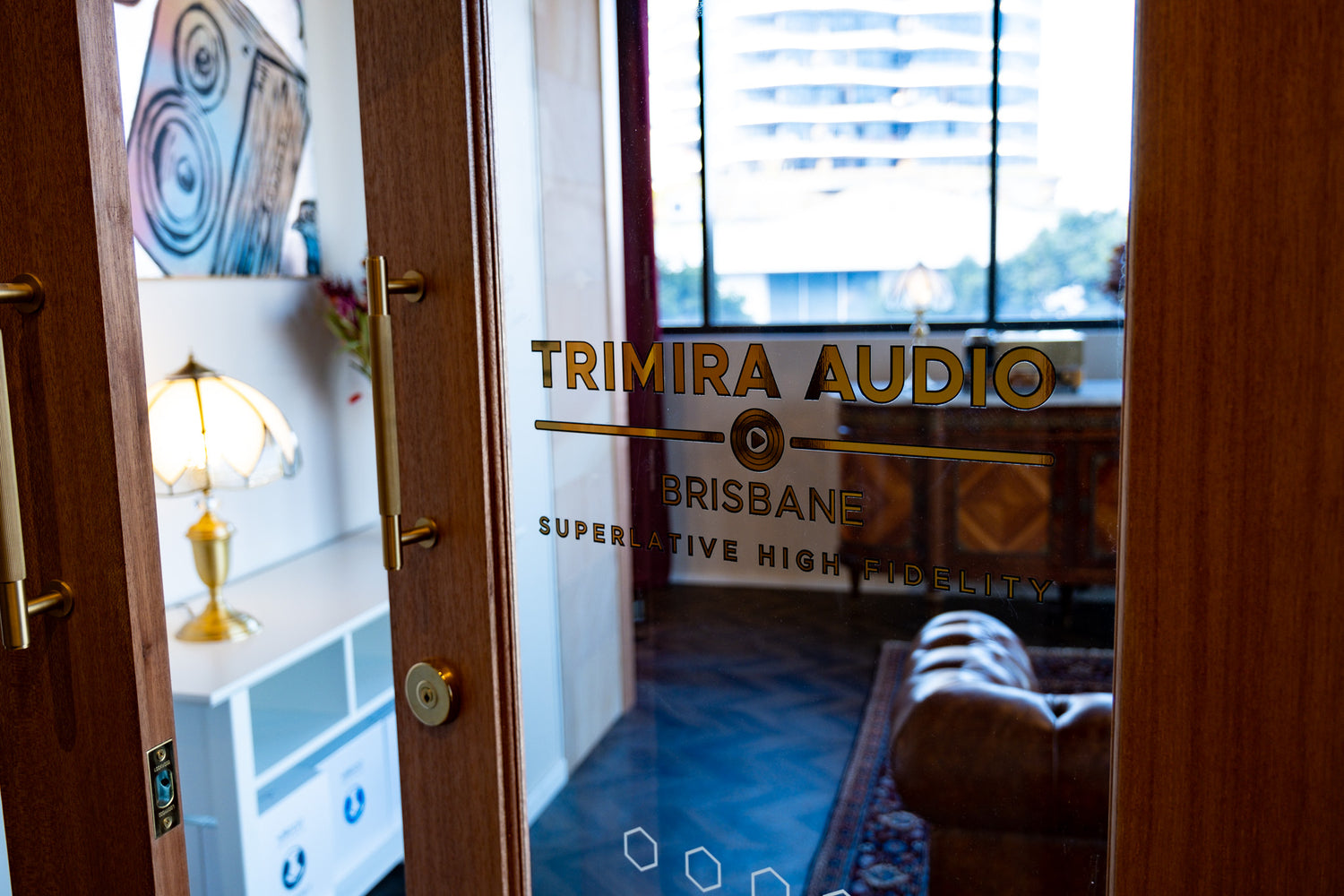 Trimira Audio
Superlative High Fidelity
Trimira Audio is the culmination of a life dedicated to High Fidelity Audio, Home Integration and Automation.
Started 28 years ago by Tristan Mirapuri, a legend in Brisbane's Audio scene, Trimira Audio brings together a carefully curated collection of the best of the best in HiFi.
When we moved our showroom to Woolloongabba we were able to build our showroom from scratch to create the best listening environment possible in the space. To really appreciate what is possible with audio you need to pay attention to every detail that goes into a dedicated listening room.
To best understand this we recommend visiting our showroom and drawing from Tristan's wealth of knowledge and experience.
Address:
202 / 14 Trafalgar St,
Woolloongabba QLD 4102
You can contact us anytime online.
Book in a demo, come check out the showroom or ask us anything. We'll reply during opening hours. (Tues - Fri, 9.30am - 3pm Saturday, 9.30am - 2.00pm)