Lose yourself in Film.
Create a space to switch off and immerse yourself fully in the art of storytelling. Go on a journey to other worlds and leave the stress of everyday life behind.
Simply press play and sit back as the lights go down, the sound comes up and the adventure begins.
The hardest part is choosing a movie...
Contact us for an obligation-free quote today.
We can put together a quote based on plans or organise a free on-site visit from one of our team.
From planning to build, bring the cinema home.
Planning
Give us a call or head down to the store to consult with our experts on how you want your home theatre to function. Top tip: bringing floor plans and/or pictures of the room will help speed up the consultation and help you explain where you want things.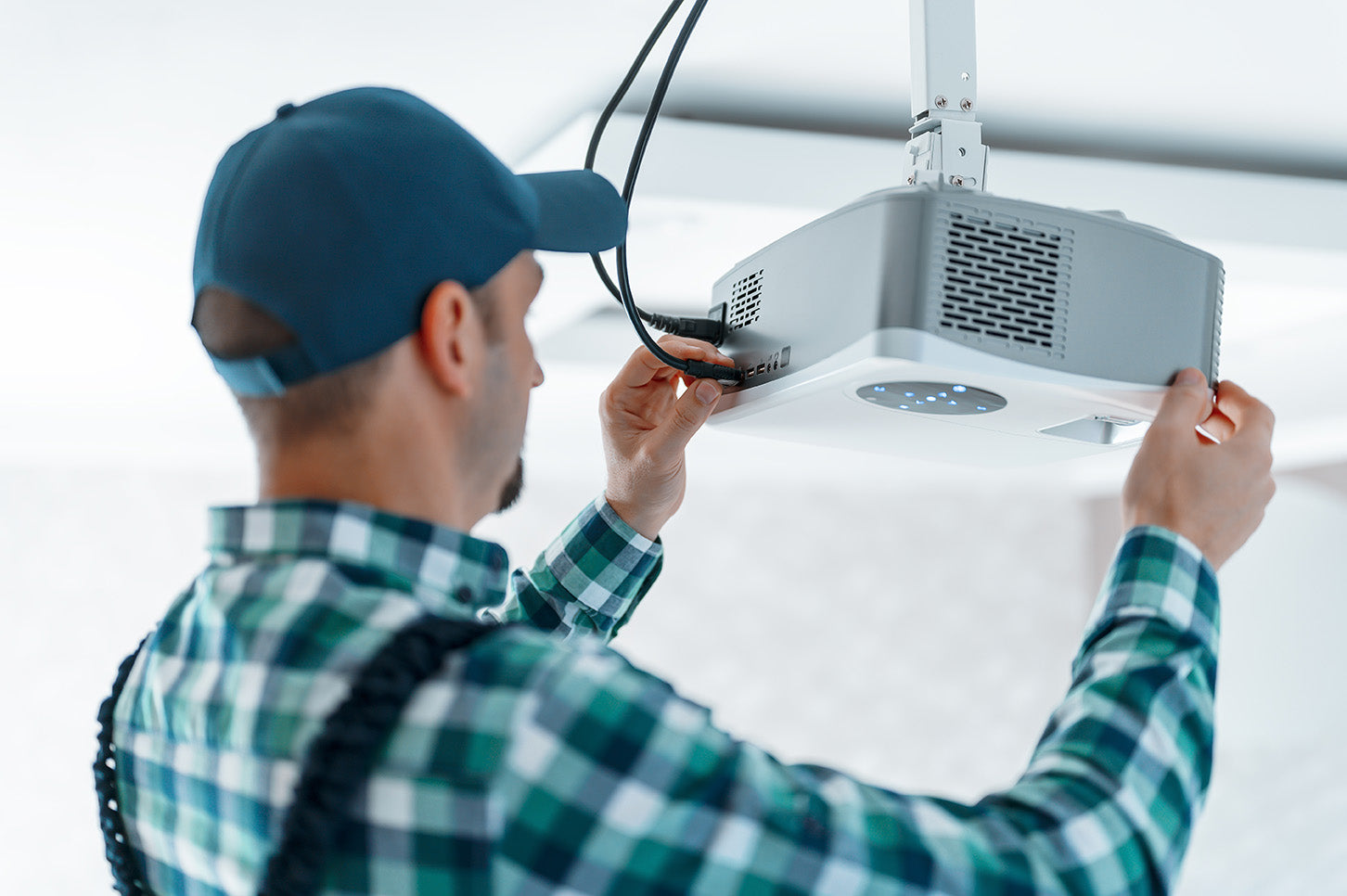 Install
Once we understand your vision, we will work with the necessary contractors such as electricians or architects - as well as our own installation team - to set up your home theatre exactly as planned. If there are any changes to your design you will be alerted, but other than that there's nothing else you need to do - just sit tight!
Lights, camera, action!
That's it. Grab the popcorn and enjoy your brand new home theatre!
Immersive Visuals
Working with the best brands in the business, our designers combine the latest in screen, acoustic treatment and in-wall speaker technology to create a fully immersive cinema experience.
Remove the boundaries and engage yourself fully in the world of cinema.
Screens by Stewart Filmscreen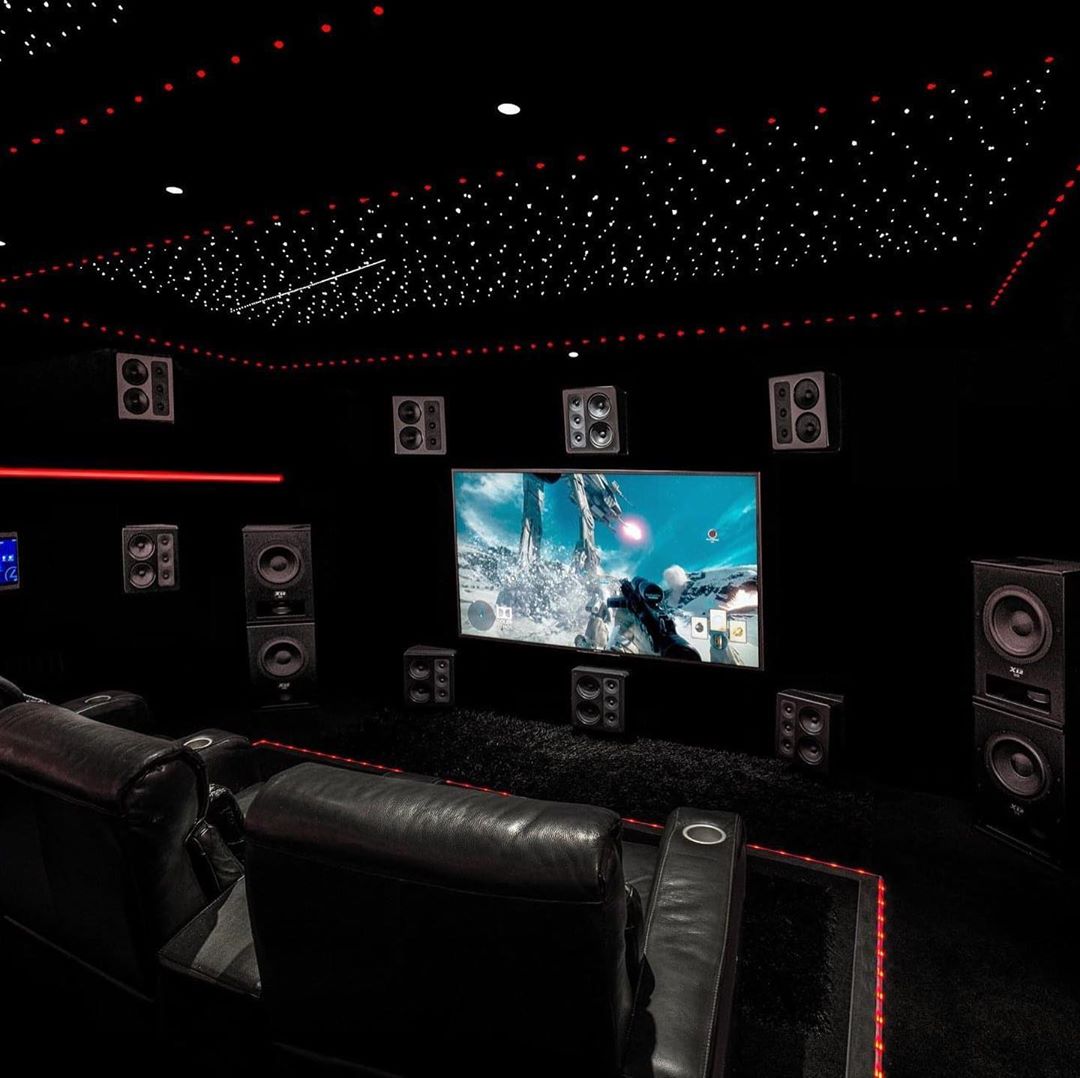 Enveloping Sound
Whether you want to see your speakers or not, our team of highly qualified installers draw on their years of experience in home theatre to create an unrivalled and totally enveloping sound system.
The perfect combination of speaker placement and acoustic treatment means that no matter where you're sitting, dialogue is crystal clear, explosions are impactful and you'd swear that helicopter flying overhead is really there.
See our sound partners
Ultimate Comfort
We've partnered with Manhattan seating to provide luxurious powered recliners. Designed in Australia, Manhattan seating represents bespoke comfort to suit your needs.
Each chair is made to order and fully customisable, choose your style, finish, layout and additional options such as chiller cup holders, tray tables, refrigerated centre consoles and more...
Build your own Manhattan Seating chair
Smart Automation
Powered by Control4, our smart automation system can do the work for you. Automatically dim the lights and lower the blinds as you press play, manage room temperature, sound and video presents and more with a single remote, all from the comfort of your chair.
This automation can extend to your whole house, lock doors and enable alarms so you can enjoy your movies in complete security and peace.
Learn what's possible with Control4
Stewart Filmscreens
More than just screens — Stewart are a group of dreamers, designers, and forward-thinkers who want to craft unbelievable viewing experiences. With over 70 years in the projection screen industry, you're guaranteed to get a product that's designed with integrity and built to last.
Stewart has screens in news stations and auditoriums. They have collaborated with theme parks to create fully immersive 3D experiences and even worked with the Grammys to create their stage visuals.
If you want the best for your home, go no further than Stewart Filmscreens.
Visit Stewart Filmscreens
M&K Sound
Hear your movies like they were meant to be heard, Miller & Kreisel is a favourite of Hollywood sound studios and the legendary Skywalker Sound. Designed first and foremost for film, reproduce film sound exactly as it was first heard in the studio.
Learn More
Bowers & Wilkins
Reworked for home theatre, the B&W CT800 Series brings the iconic sound of Abbey Road to your home. Designed to disappear into your room so you get the classic sound of B&W's 800 series in a seamless setup.
Learn More
Artnovian Acoustics
With a talented team, Artnovian works hard to push the boundaries of acoustic engineering to create a unique collection of trendsetting & high performance products.
See what's possible
Bang & Olufsen
Don't be fooled by the looks. Press play and move through huge stereo soundscapes with Beolab 28. Years of acoustic excellence have led to this moment: hear every boom, breath and beat with a new level of clarity and depth. And when it comes to bass, it hits. Hard. Studio-grade quality, cinema-level goosebumps.
Learn More
ARCAM
ARCAM's award winning audio visual receivers are designed in the UK and form the backbone of every good theatre system. With the latest DIRAC software their exceptional line of AVRs, multichannel pre-amplifiers and power amplifiers bring out every detail of a soundscape and provide the power to make you feel every beat of each story.
Learn more
JL Subwoofers
Subwoofers provide the foundation of a theatre system. JL subs provide the power and range to output both LFE (think big room shaking explosions) as well as adding detail, extending the low end of the system for punchy effects and full range movie soundtracks. When setup correctly they can enhance the feel of a film, both physically and emotionally.
Learn More