Skip to product information
Media gallery

Media gallery

Media gallery

Media gallery

Media gallery

Media gallery

Media gallery
Wilson Audio Thor's Hammer
Vendor: Wilson Audio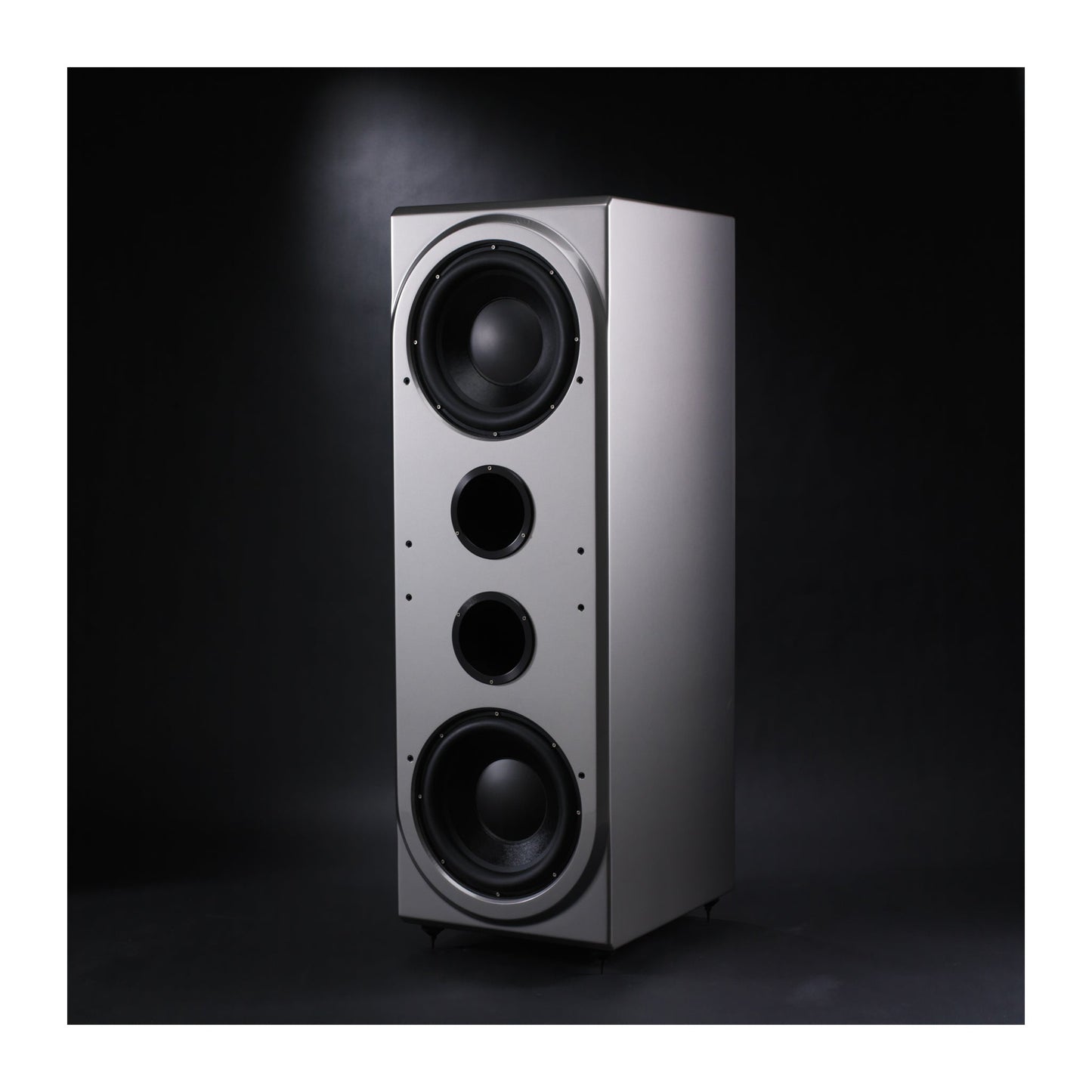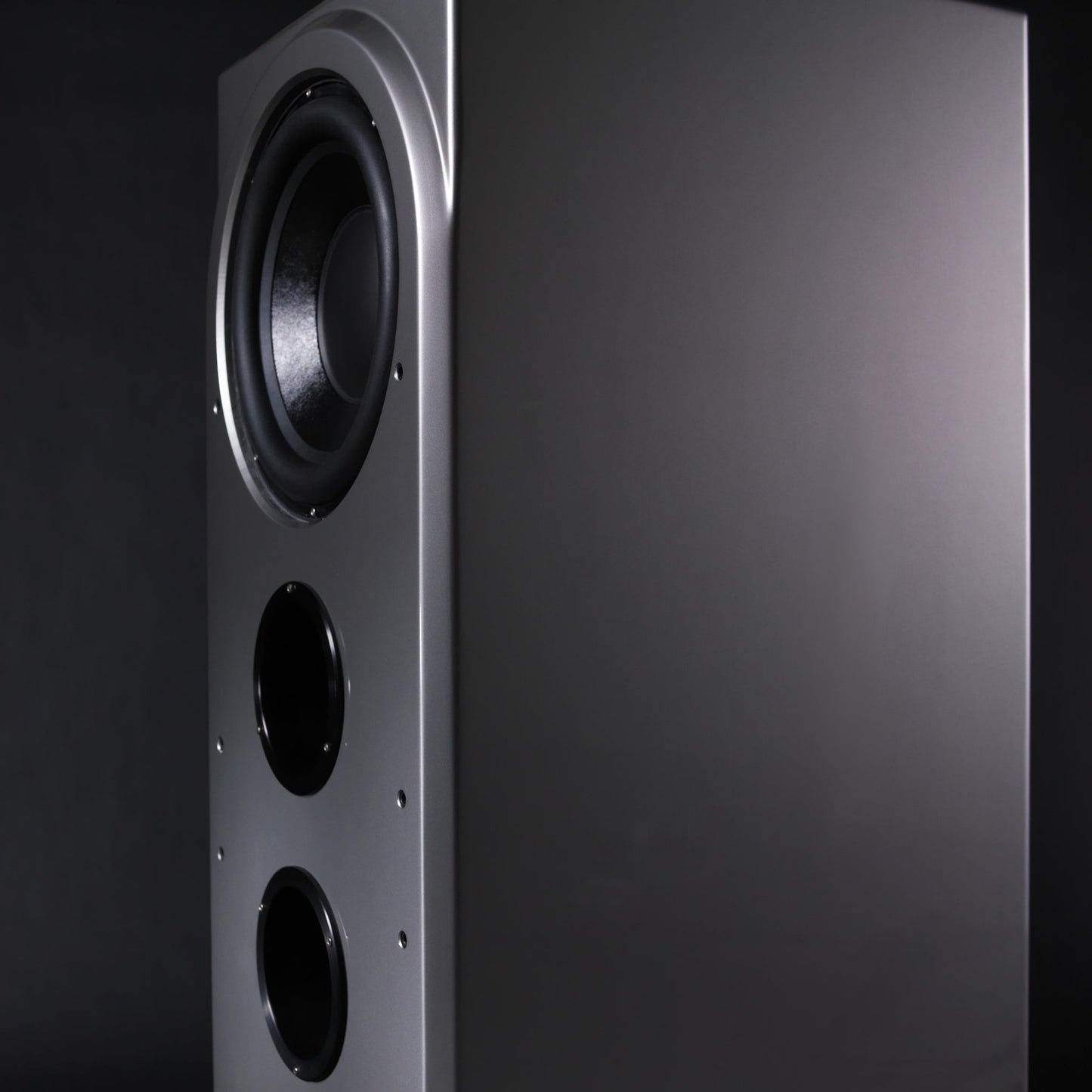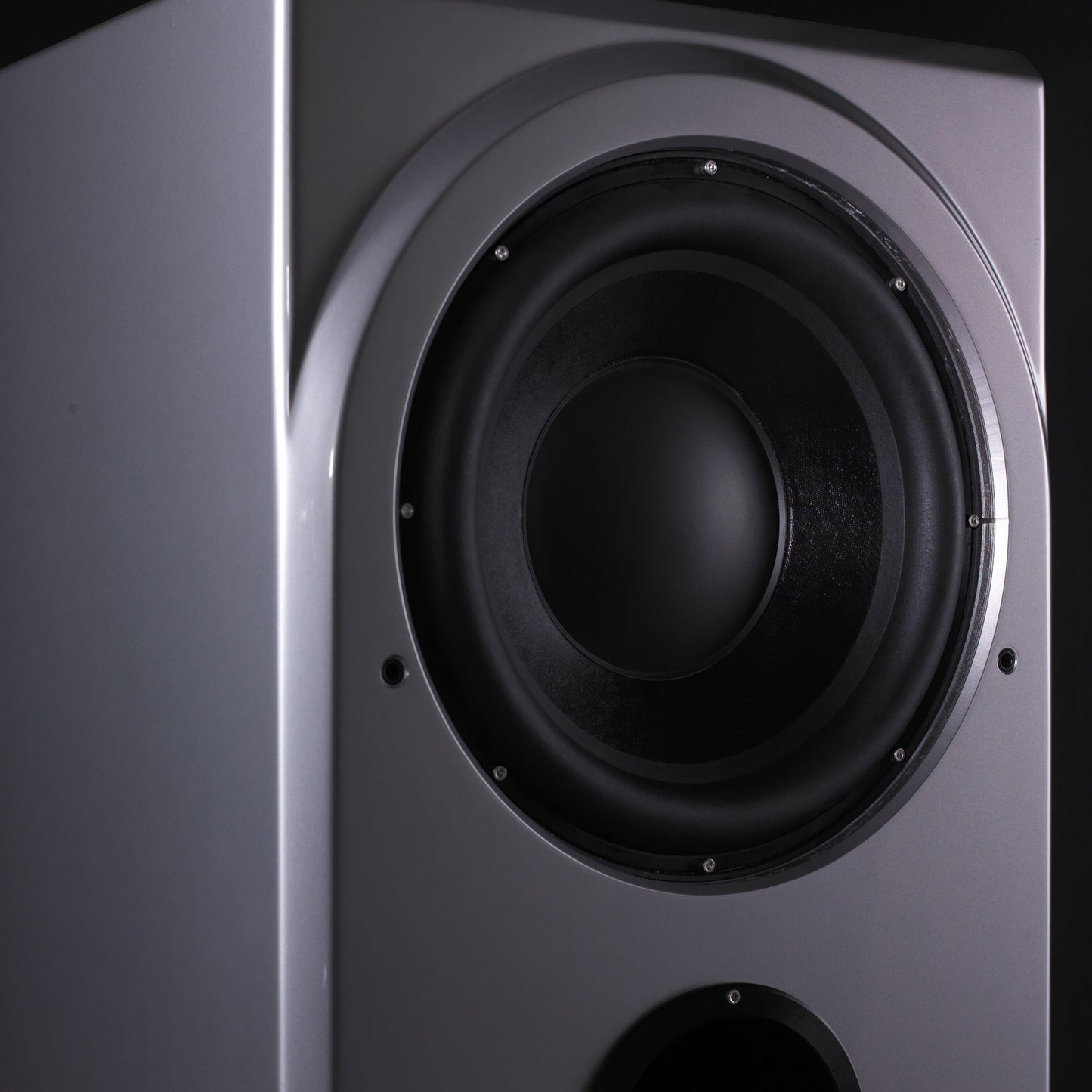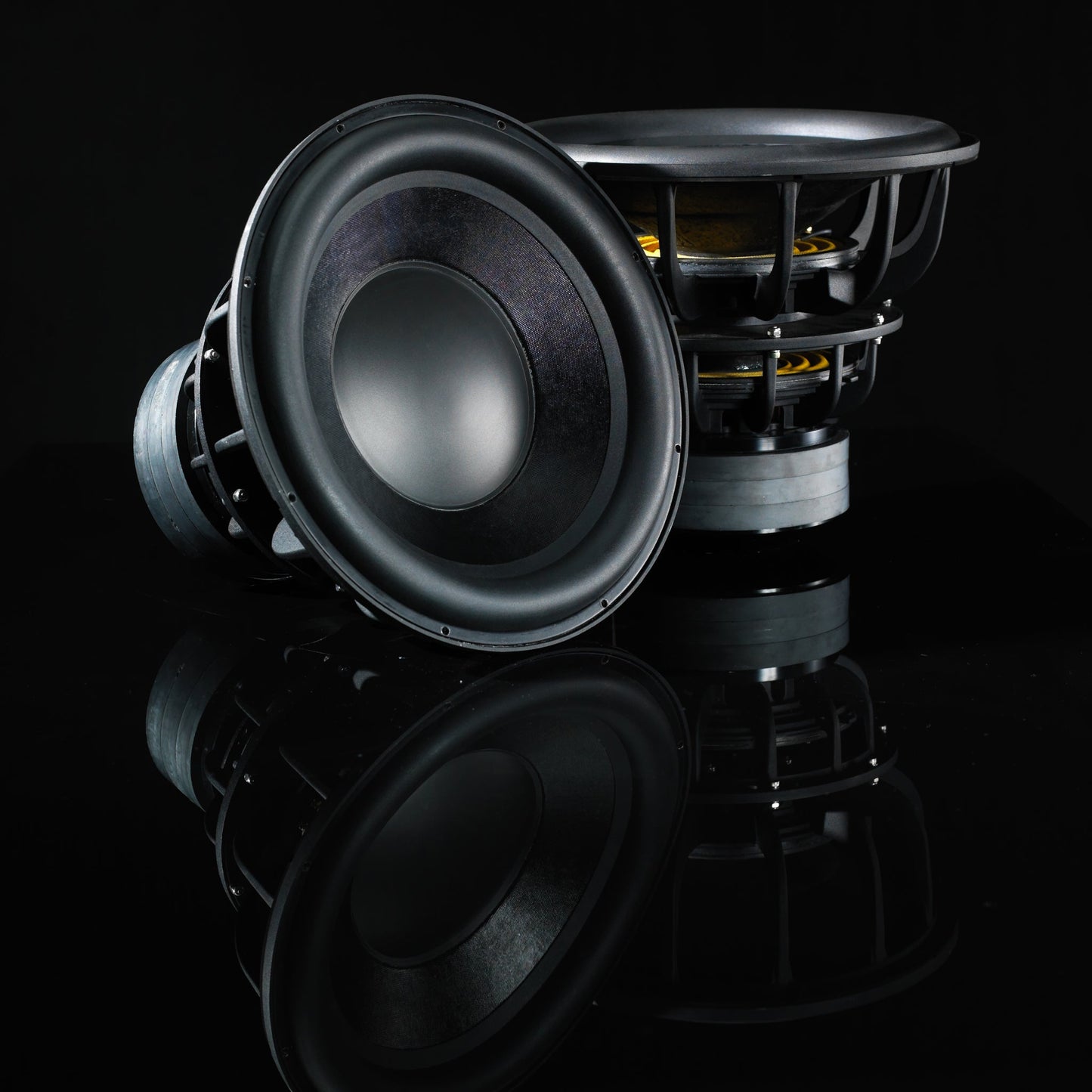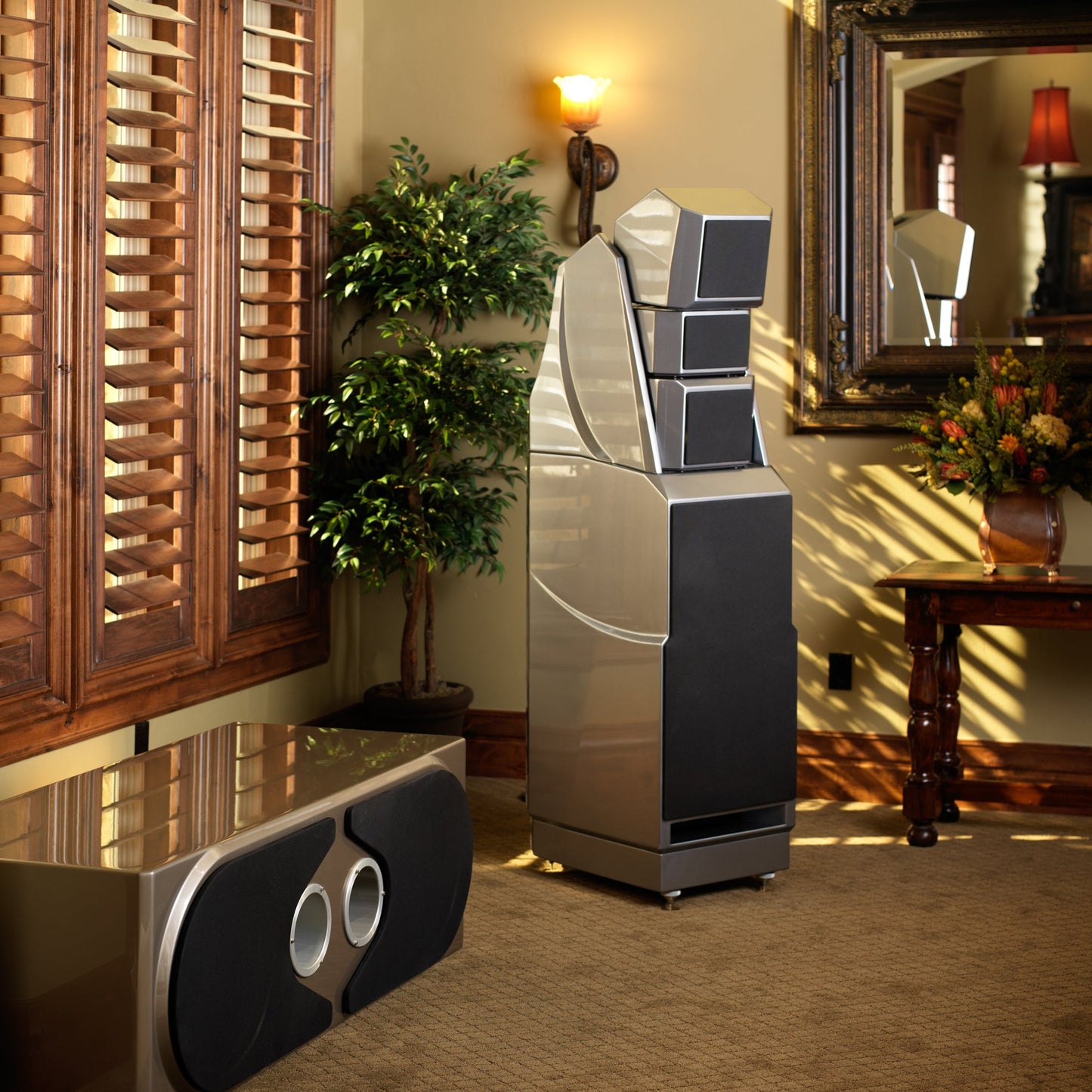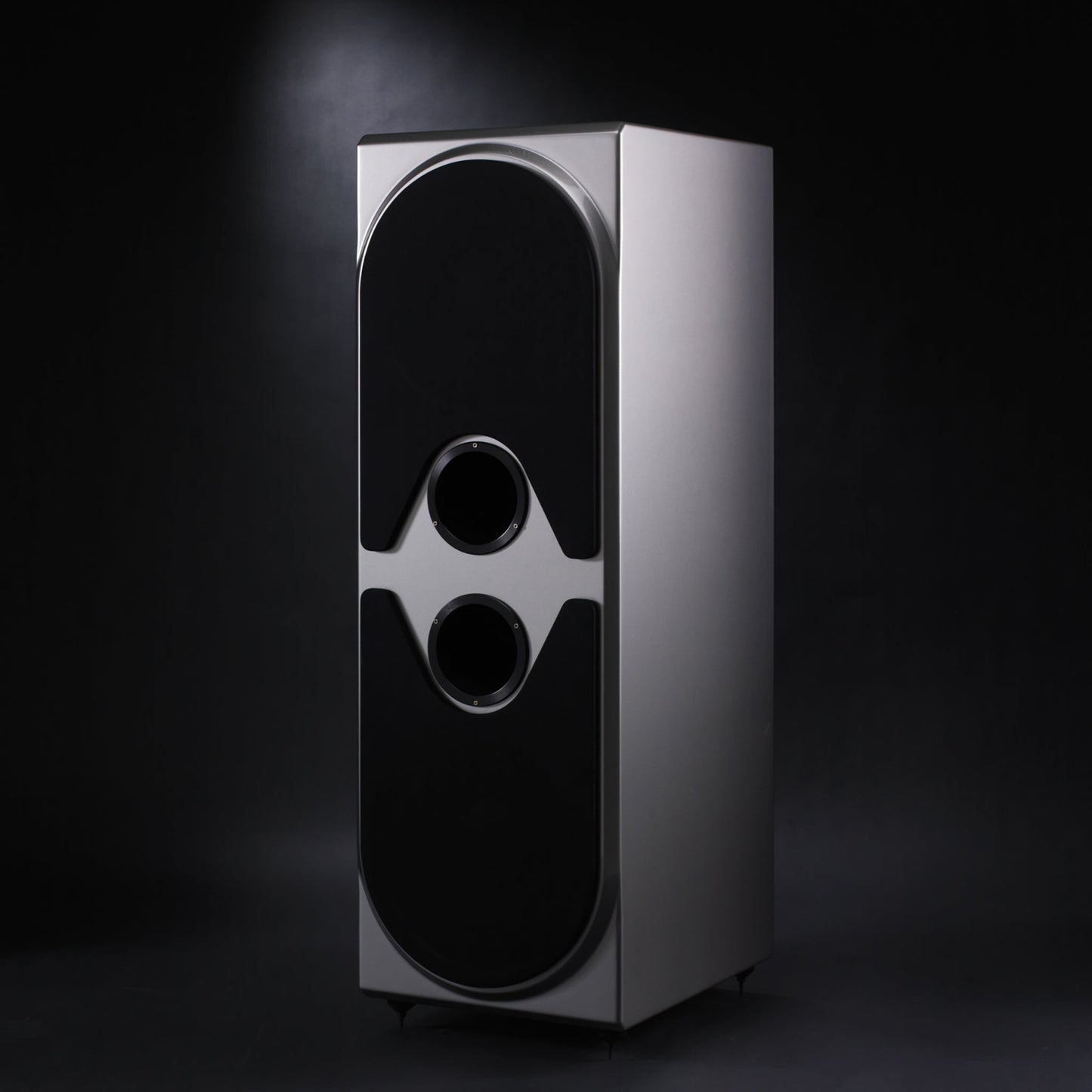 Notified by email when this product becomes available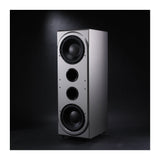 Wilson Audio Thor's Hammer
$0
Description

Specification

Review

Installation

Returns
Wilson Audio
Thor's Hammer
The Laws of Physics at 10Hz
The Thor's Hammer is the lineal descendant of all these subwoofers. But most significantly, it's the first subwoofer that utilizes the new driver and crossover technology developed for the WATCH Dog® to equal and surpass the performance of the XS in a cabinet that won't overwhelm most rooms. The result is flat bass extension below the limit of human hearing—into the frequency range where the word "visceral" becomes literally descriptive.

Long-throw woofers allow Thor's Hammer to achieve its 10hz response in a relatively compact enclosure. 
Drivers
Thor's Hammer uses two custom-designed 15" dual-spider drivers in a dual-ported cabinet. The resulting distortion measurements are of the order one associates more with the finest quality amplifiers rather than with loudspeakers!
Enclosure Materials
The cabinet itself is constructed primarily from Wilson Audio's proprietary X-Material, an extremely dense and hard composite that achieves the seemingly contradictory attributes of high rigidity and high damping. Reducing cabinet resonance to irrelevancy is the sine qua non of accurate and grain-free music reproduction.
Home Theater/Music System Integration
The benchmark in designing Thor's Hammer was simple: create a subwoofer that would be, in every measure, a worthy addition to a music system built around Wilson's flagship loudspeakers.
Thor's Hammer Technical Specifications
Drivers
Woofer
Two 15 inch dual-spider
Enclosures & Materials
Enclosure Type
Dual Ported
Measurements
Sensitivity
93 dB @ 1W @ 1 meter @1 kHz
Nominal Impedance
4 ohms
Frequency Range
10 to 150 Hz. +0, – 3dB Room Average Response [RAR
Overall Dimensions
Height
59 inches (149.86 cm) w/o spike
Width
20 inches (50.80 cm)
Depth
25 1/2 inches (65.25 cm)
"

At their price, plus the cost of the crossover and a driving amplifier, the Thor's Hammer can hardly be described as cost-effective—until you've lived with it. Then it starts to make a horribly compelling sort of sense, especially in the context of a system that already contains amplification and speakers that have breached the five-figure price barrier. I'm fortunate enough to breathe a heady and rarefied audio oxygen, one in which frighteningly expensive components come and go on an almost daily basis. But since living with first the WATCH Dogs and now the Hammers, there really is no going back. Bandwidth, real bandwidth, has an addictive quality, an ability to satisfy and convince that underpins the very promise and proposition of high-end audio."
- Roy Gregory , The Audio Beat
" It doesn't get any bigger, badder or more lust-worthy in the world of subwoofers than Wilson Audio's Thor's Hammer."
- Read the full review by Home Theater here. 
Sometimes we want to listen to our brand new audio setup without having to worry about dragging B&W up two flights of stairs - that's where we come in! Not only are our team experts in high quality AV equipment, they're also professional bodybuilders* who can deliver and install your new toys quickly and efficiently.
Our in-house team can service those in Brisbane, the Gold Coast, and the Sunshine Coast. Give us a call to get an obligation-free quote today!
*the term 'professional bodybuilders' is used here loosely...
Our refund policy operates in a 30-day window - after this time we are unable to accept the product and cannot issue a refund. Don't worry, our products are hand picked from thousands of luxury brands to ensure you are only offered the best of the best so we doubt you'll need to consider this policy at all. If you are concerned about making the wrong decision when it comes to your purchase, please feel free to talk with our team of experts who can advise you on equipment based on your personal music taste, aesthetics, and the layout of your listening room. Still not convinced? Discuss the possibility of a loan (trial period) with our experts and hear the difference yourself.