Skip to product information
Media gallery

Media gallery
Philips Dynalite Antumbra Touch – PATPA
Vendor: Dynalite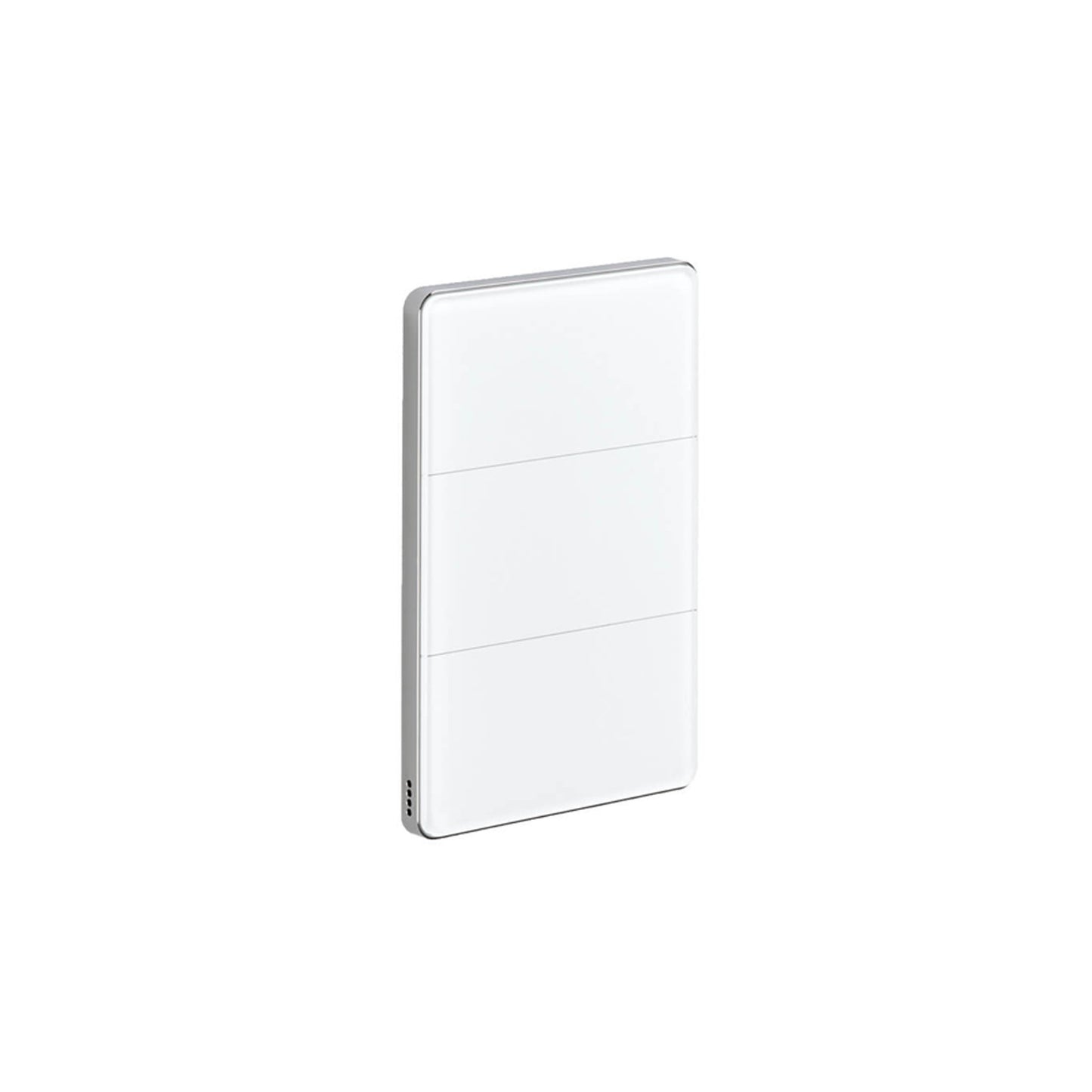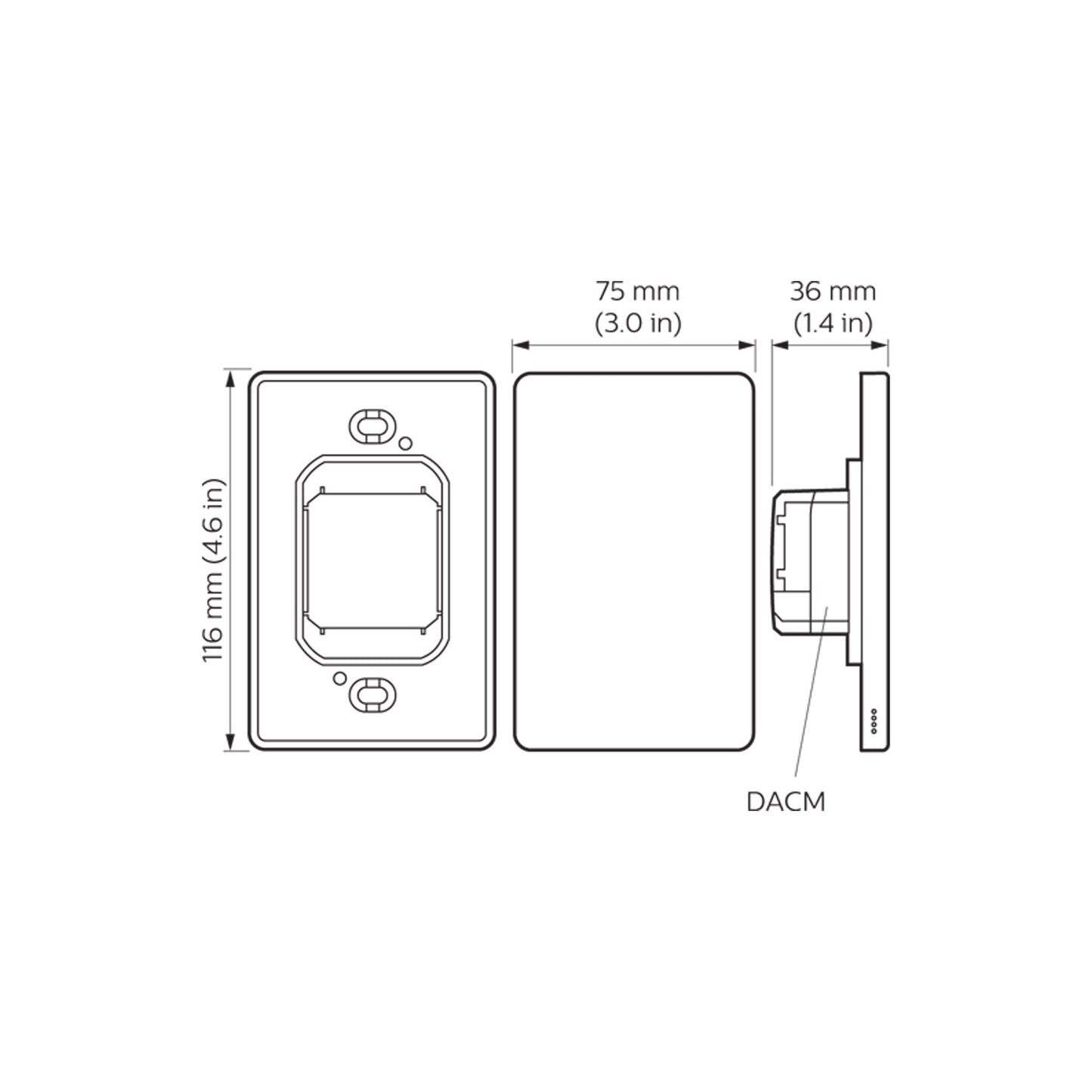 Notified by email when this product becomes available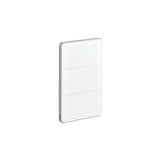 Philips Dynalite Antumbra Touch – PATPA
$0
Description

Specification

Installation

Returns
Philips Dynalite
PATPA
Antumbra Touch
Contemporary smooth glass panels with capacitive touch technology
The Philips AntumbraTouch user interface has a smooth glass finish and uses capacitive touch technology to detect a persons presence. It also incorporates the latest in field effect technology. The contemporary design features a number
of button configurations, with each button capable of local or site-wide control functions. The PATPA range is suitable for, but not limited to, North American, South American, Australian and New Zealand markets.
Field effect technology – The user interface detects an approaching user and 'wakes up', initiating a wall-wash lighting effect to encourage interaction.
Capacitive touch technology – Smooth glass finish detects the presence of a finger and triggers a button press action.
Supplied as two components – The Application Module contains buttons, rim, base and mounting plate, which can be mixed and matched to suit décor. The Communication Module contains all of the logical and network functions and is pre-programmed off-site, allowing commissioning to commence prior to finish options being finalized.
Hidden sensory inputs – An internal light sensor measures ambient light and adjusts lightwash effect accordingly. A built-in temperature sensor automatically adjusts air conditioning when integrated into the system.
Multiple language and icon labeling – Button labeling language choices include English, Chinese and Arabic. A library of common icons transcends language barriers, which is particularly useful in hospitality applications.
Selection of rim and fascia options – Allows décor matching to suit any environment.
Item
Electrical

DyNet DC Supply

12-24 VDC SELV/Class 2
max 40 mA @ 12 VDC, max 25 mA @ 24 VDC

Control Inputs
 

One RS-485 DyNet serial port

One 5-way removable screw terminal (optional CAT5/CAT6 wire termination available. Requires optional DRJ485ADAPT adapter)

Control

Temperature Sensing

41° to 104°F ± 2.7°F (5 to 40°C ± 1.5°C)

Field Effect Detection
 

Range: ~6 in (~15 cm)

Physical
 

Dimensions (H x W x D)

4.6 x 3.0 x 0.9 in (116 x 75 x 22 mm)

Packed Weight

7.05 oz (0.2 kg)

Button Finishes

White, Silver and Magnesium

Rim Finishes

White, Magnesium, Chrome and Aluminum

LED Indicators

Buttons - white

Backlight wash - white

Field Effect Detection Range
 

~ 6 in (15 cm)

Operating Conditions

Temperature: 32 to 122°F (-0 to 50°C) ambient Humidity: 10 to 95% non-condensing

Storage & Transport

Temperature: -13 to 140°F (-25 to 60°C) ambient Humidity: 0 to 90% non-condensing

Certification

Compliance
 

CE, RCM, FCC, ICES, RoHS

IP Rating
IP22
Sometimes we want to listen to our brand new audio setup without having to worry about dragging B&W up two flights of stairs - that's where we come in! Not only are our team experts in high quality AV equipment, they're also professional bodybuilders* who can deliver and install your new toys quickly and efficiently.
Our in-house team can service those in Brisbane, the Gold Coast, and the Sunshine Coast. Give us a call to get an obligation-free quote today!
*the term 'professional bodybuilders' is used here loosely...
Our refund policy operates in a 30-day window - after this time we are unable to accept the product and cannot issue a refund. Don't worry, our products are hand picked from thousands of luxury brands to ensure you are only offered the best of the best so we doubt you'll need to consider this policy at all. If you are concerned about making the wrong decision when it comes to your purchase, please feel free to talk with our team of experts who can advise you on equipment based on your personal music taste, aesthetics, and the layout of your listening room. Still not convinced? Discuss the possibility of a loan (trial period) with our experts and hear the difference yourself.