Skip to product information
Media gallery

Media gallery

Media gallery

Media gallery
Performance ST-150 Stereo Amplifier
Regular price

Sale price

$11,995

Unit price

per
Vendor: VTL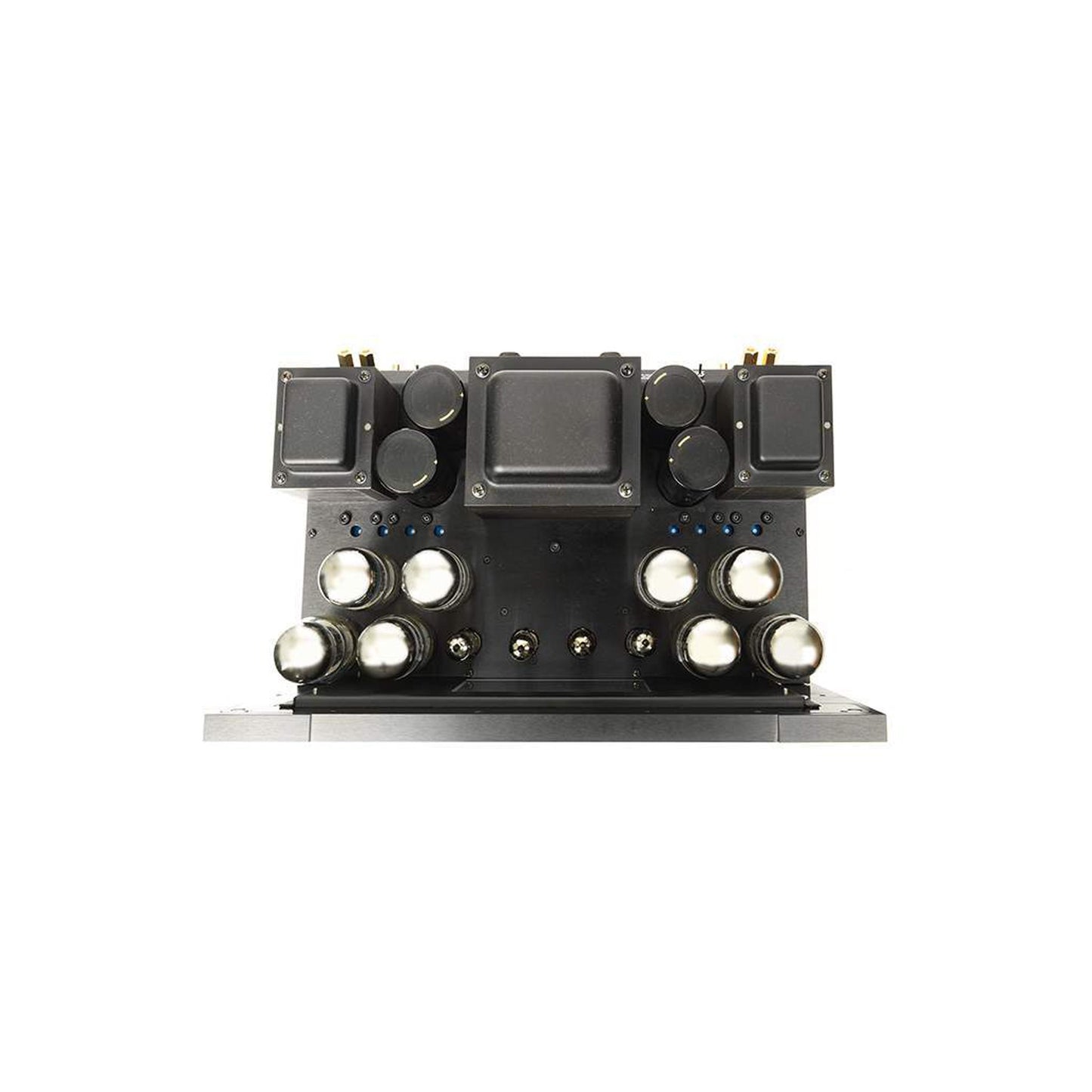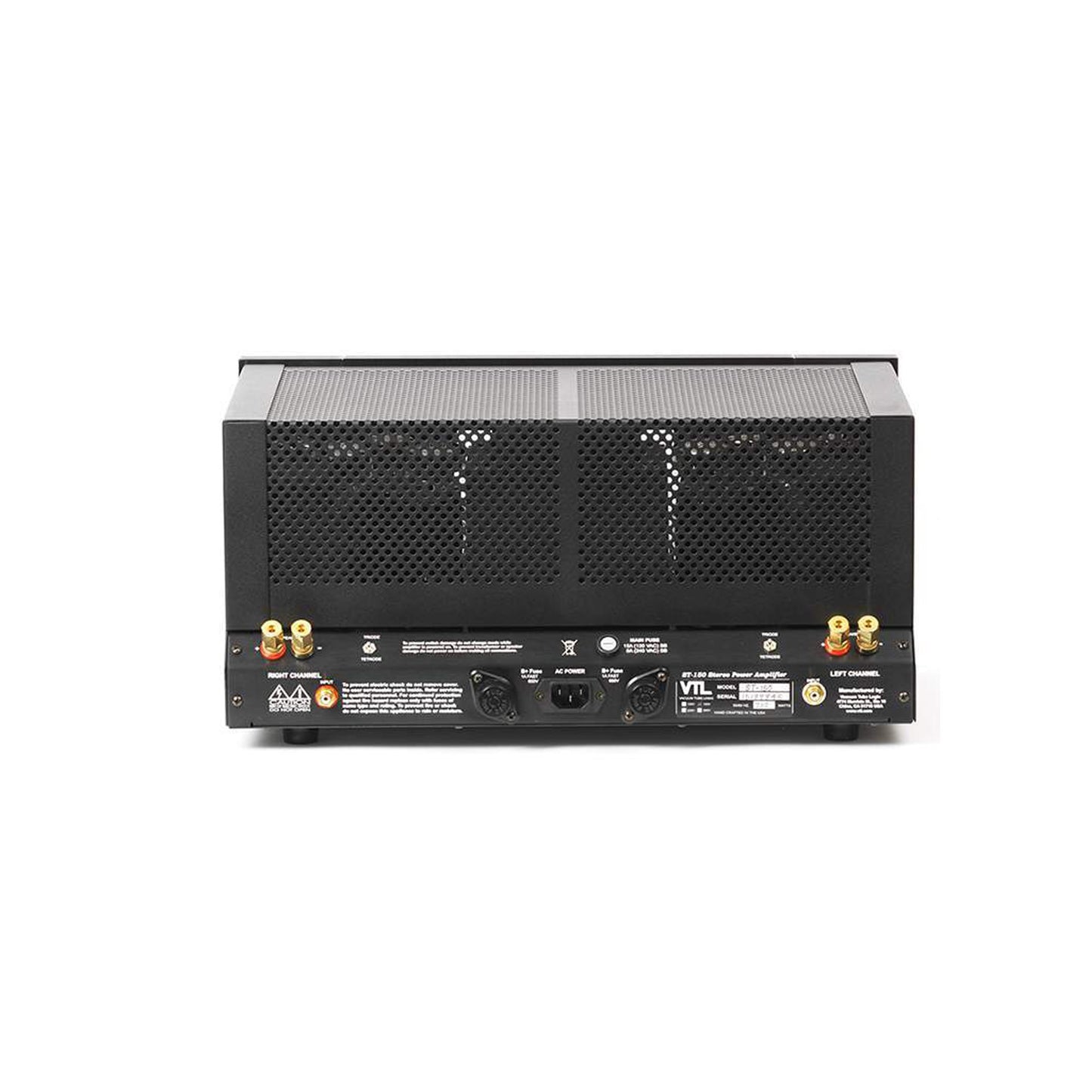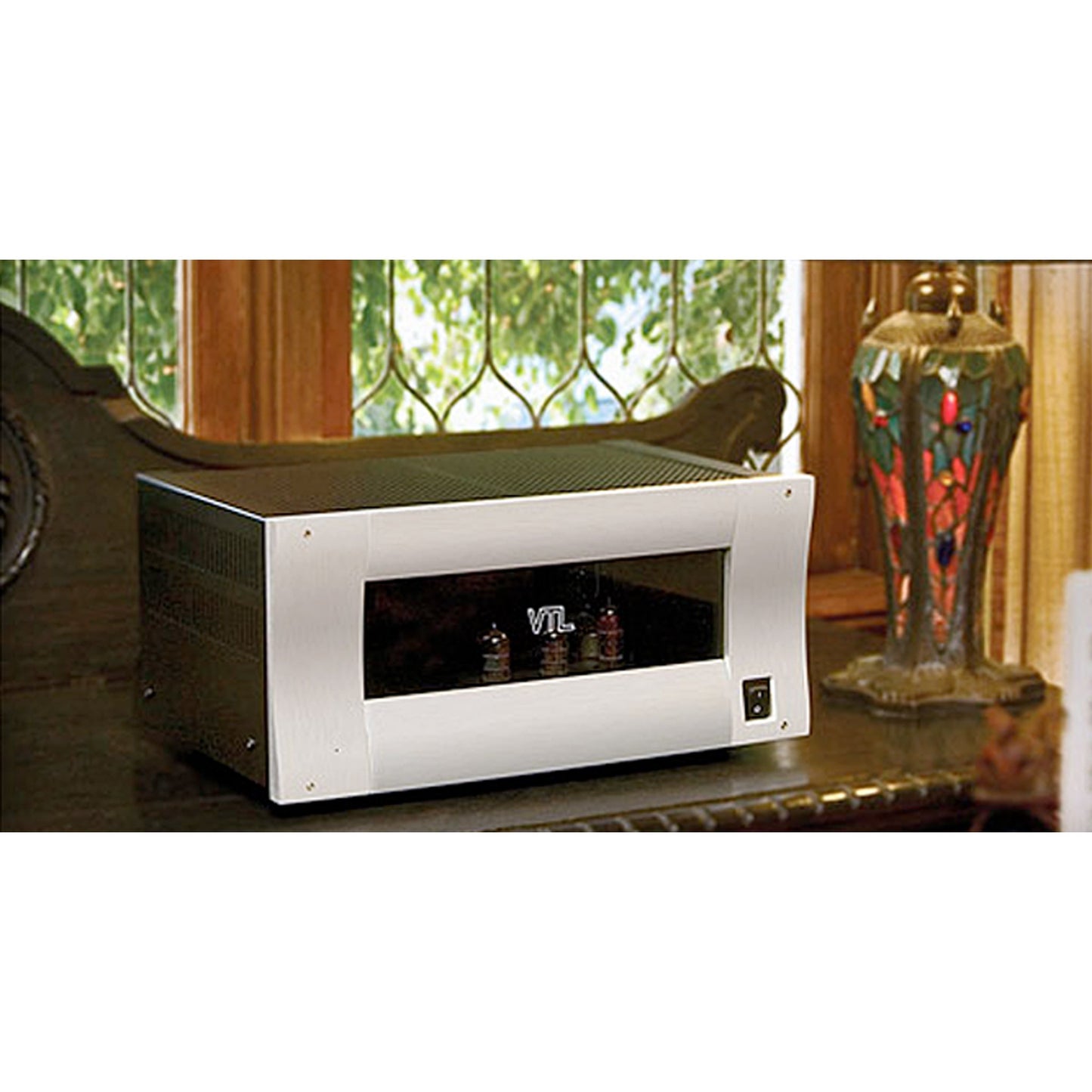 Notified by email when this product becomes available
Performance ST-150 Stereo Amplifier
$11,995
Description

Specification

Review

Installation

Returns
VTL
Performance ST-150 Stereo Amplifier
*This product is built to order. The estimated delivery time is 3 months.
Over 150 watts per channel (300 watts of stereo power), this stereo amplifier offers superb musical clarity and plenty of power in one compact chassis. Utilizing the finest quality parts, and entirely hand built by experienced craftsmen, the ST-150 is VTL's offering of a high value, high power stereo tube amplifier. The noted VTL quick, clean, musical sound and exceptional bass punch is delivered here by the 6550 tubes. Exceptionally well suited to triode operation, yet they are also very dynamic and fast in tetrode mode, these VTL amplifiers are well-suited to smaller electrostatic panels and dynamic speakers not requiring high current. For commanding performances on the midrange and clarity on the top, VTL wins hands down. In triode mode, the amp is best suited to speakers with an efficiency of 92dB/1W/1m or higher.
Features
High energy storage power supply >200 joules
VTL proprietary output transformer
Very low-noise floor with specially designed grounding scheme
Tetrode/Triode Switchable
150 watts per channel in tetrode
70 watts per channel in triode
4 6550 tubes per channel with individual bias setting for each tube
Audiophile grade film and foil caps used in the signal path
Extruded aluminum front panel with luxurious, modern look — black and silver options available
| | |
| --- | --- |
| Vacuum Tube Complement | 8 x 6550, 2 x 12AT7, 2 x 12BH7 |
| Output power | Tetrode: 120W, Triode: 60W |
| 20Hz – 20kHz <3% THD | Into 5Ω |
| Input sensitivity @ 150W | 100V = 0.880V; 120/240 = 1.0V |
| input impedance | 130KΩ |
| Output Load Range | 2Ω – 8Ω |
| S/N Ratio | -95dB, 120Hz |
| Power Consumption | Idle = 240W, Full Power = 800W |
| Primary Mains Fuse Rating | 100V = 15A Ceramic Slo Blo, 120V = 15A Ceramic Slo Blo, 220/240V = 8A Ceramic Slo Blo |
| B+ Fuse Rating | 1A fast acting ceramic 600V |
| Dimensions W x D x H | 19 x 12 x 9 inches (48 x 30 x 23 cm) |
| Weight | 85lbs (38.6Kg), 110lb (50Kg) packed |
"… one of the rarest tube designs …"
"The power amp continues the VTL tradition, succeeding in the recipe of getting the advantages of the tubes with some of the positive elements of transistors."
"In tetrode mode the ST-150 has a particular muscular and phantasmagorical sound. We would describe it as Technicolor with shiny timbres, surgical detailing , building a huge soundstage spacing all the musical images with incredible accuracy."
"Changing the function mode in triode, the sonic character changed. It turned to a pure tube design with all the sweetness and magic we expected from a very good tube having all the dense timbres that enchant us in the triode tube."
"… But beyond this sensation of the musicians' presence is another kind of harmony created by these designs, the kind that, taken altogether, creates a seamless sense of bottom-to-top tonal coherence, dynamic push, and resolution to create a thrilling sense of aliveness and of the music-making process… for these ears (and this heart) VTL's TL-5.5 Series II Signature preamp and ST-150 power amp are remarkably successful at delivering on all fronts—thrilling in the ways that can arouse the latent audiophile within while drawing him deeply into all spectra of music."
Sometimes we want to listen to our brand new audio setup without having to worry about dragging B&W up two flights of stairs - that's where we come in! Not only are our team experts in high quality AV equipment, they're also professional bodybuilders* who can deliver and install your new toys quickly and efficiently.
Our in-house team can service those in Brisbane, the Gold Coast, and the Sunshine Coast. Give us a call to get an obligation-free quote today!
*the term 'professional bodybuilders' is used here loosely...
Our refund policy operates in a 30-day window - after this time we are unable to accept the product and cannot issue a refund. Don't worry, our products are hand picked from thousands of luxury brands to ensure you are only offered the best of the best so we doubt you'll need to consider this policy at all. If you are concerned about making the wrong decision when it comes to your purchase, please feel free to talk with our team of experts who can advise you on equipment based on your personal music taste, aesthetics, and the layout of your listening room. Still not convinced? Discuss the possibility of a loan (trial period) with our experts and hear the difference yourself.