Skip to product information
Media gallery

Media gallery

Media gallery

Media gallery

Media gallery
Performance IT-85 Integrated Amplifier
Regular price

Sale price

$9,995

Unit price

per
Vendor: VTL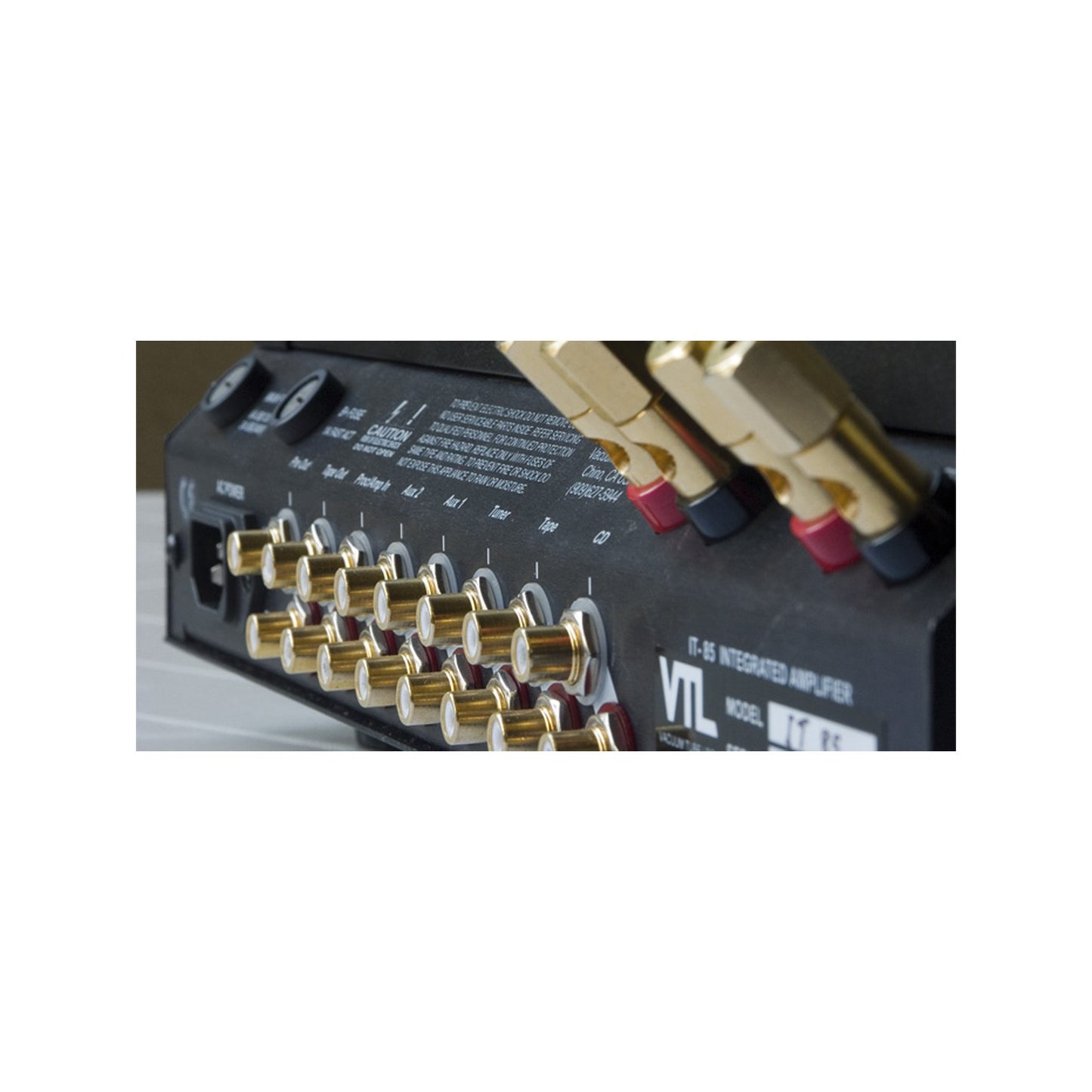 Notified by email when this product becomes available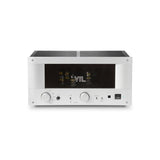 Performance IT-85 Integrated Amplifier
$9,995
Description

Specification

Review

Installation

Returns
VTL
Performance IT-85 Integrated Amplifier
*This product is built to order. The estimated delivery time is 3 months.
The VTL IT-85 Integrated Amplifier is designed for those who seek the simplicity of a single chassis system, but with the performance of separates. Designed with a fully active preamplifier stage, the IT-85 delivers a hearty 60 watts per channel with the sonic characteristic that is similar to our well regarded ST-85 Stereo amplifier and the TL2.5 preamplifier combination – fast, musical 3-D sound, and solid bass support that VTL is known for.
The IT-85 is a full linestage preamp and power amplifier in one chassis, and the linestage section has sufficient gain and a buffered output to be able to drive a subwoofer through the preamp out. The headphone section of the IT-85 is driven off the tube output stage and output transformer of the power amplifier section thus making it an ideal high performance pure tube headphone amplifier for headphone aficionados.
The IT-85 is designed to accommodate future upgrade — when you are ready to add a subwoofer, separate pre- or power amplifier, surround processor or headphones to your system, the IT-85's many different output stage configurations can be easily and painlessly re-configured, often with just the flip of a switch. Hand built in our factory in California with the proven VTL quality, the IT-85 will give you lasting value and listening pleasure for years to come.
Features
High power, capable of driving a wide range of loudspeakers
Remote controlled volume and mute (custom remote wand), automatic mute on power up and down
Pure tube active line stage, with buffered pre-out and regulated B+
One pair of processor loop / direct amplifier inputs
One pair of tape outputs
Amplifier-driven headphone output, front panel selector switch (pre out mutes on headphone insertion)
No-load automatic shutdown in headphone circuit
Built-in upgrade path for precisely gain-matched horizontal biamping with VTL ST-85
Extruded machined aluminum front panel in silver (standard) or black, and protective cage
High quality VTL ST-85 power supply components and output and power transformers
Easily accessible individual output tube bias measurement and adjustment points on top deck
Angled-back chassis for easy access of inputs and outputs, sturdy quality structural fit and finish
Detachable IEC power cord, high quality gold-plated VTL custom binding posts and RCA jacks
All hand-built in the VTL California factory
| | |
| --- | --- |
| Vacuum Tube Complement | 4 x EL34, 4 x 12AT7, 2 x 12AU7 |
| Output power | 60 Watts |
| 20Hz – 20KHz <3% THD | Into 5Ω |
| Small signal frequency response | (<0.2% THD @ 1W), 0-60 kHz |
| Class of operation | Class AB1 |
| Inputs | 5 pairs of single-ended RCA, Proc/Amp Input |
| Outputs | 1 pair 5-way binding posts, Pre Out, Tape Out, Headphone Out |
| Input sensitivity | Line in: 180mV, Amp in: 575mV |
| Input impedance | Line in: 20kΩ, Amp in: 135kΩ |
| Output impedance | Amp out: 1.55Ω, Headphone out: 16Ω, Preamp out: 400Ω |
| Load setting | Speakers: 5Ω, Headphones: 50-500Ω |
| Power consuption | Ide = 200W, Full Power=600W |
| Dimensions W x D x H | 15.75 x 11 x 7 inches, 40 x 28 x 17.75 cm |
| Weight | 55lbs (29.5Kg) fully packed |
"… it's an amp that will grow with your listening. With a good front end and speakers appropriate with the IT-85, one of the big pluses is the imagery. The soundstage is open, wide and deep, with instruments neatly rooted in space. It scaled well too, not struggling when moving from uncomplicated girl-with-guitar music to full-tilt Pavarotti pumping out Turandot with those XXL lungs he had. But most of all is a sense of lucidity and insight that draws you in and keeps you there. "
"…With a well recorded source, the VTL made me forget that I was listening to a hi-fi system at all. The music existed like a sonic projection. That's what the VTL is capable of doing, becoming seemingly invisible. It is one of the most 'realistic' integrated amplifiers on the market I feel and highly recommended."
-Read the full review by HiFi World here.
Sometimes we want to listen to our brand new audio setup without having to worry about dragging B&W up two flights of stairs - that's where we come in! Not only are our team experts in high quality AV equipment, they're also professional bodybuilders* who can deliver and install your new toys quickly and efficiently.
Our in-house team can service those in Brisbane, the Gold Coast, and the Sunshine Coast. Give us a call to get an obligation-free quote today!
*the term 'professional bodybuilders' is used here loosely...
Our refund policy operates in a 30-day window - after this time we are unable to accept the product and cannot issue a refund. Don't worry, our products are hand picked from thousands of luxury brands to ensure you are only offered the best of the best so we doubt you'll need to consider this policy at all. If you are concerned about making the wrong decision when it comes to your purchase, please feel free to talk with our team of experts who can advise you on equipment based on your personal music taste, aesthetics, and the layout of your listening room. Still not convinced? Discuss the possibility of a loan (trial period) with our experts and hear the difference yourself.