Skip to product information
Media gallery

Media gallery

Media gallery

Media gallery

Media gallery
Pantheon 3-way Passive Loudspeaker
Regular price

Sale price

$72,995

Unit price

per
Vendor: Gryphon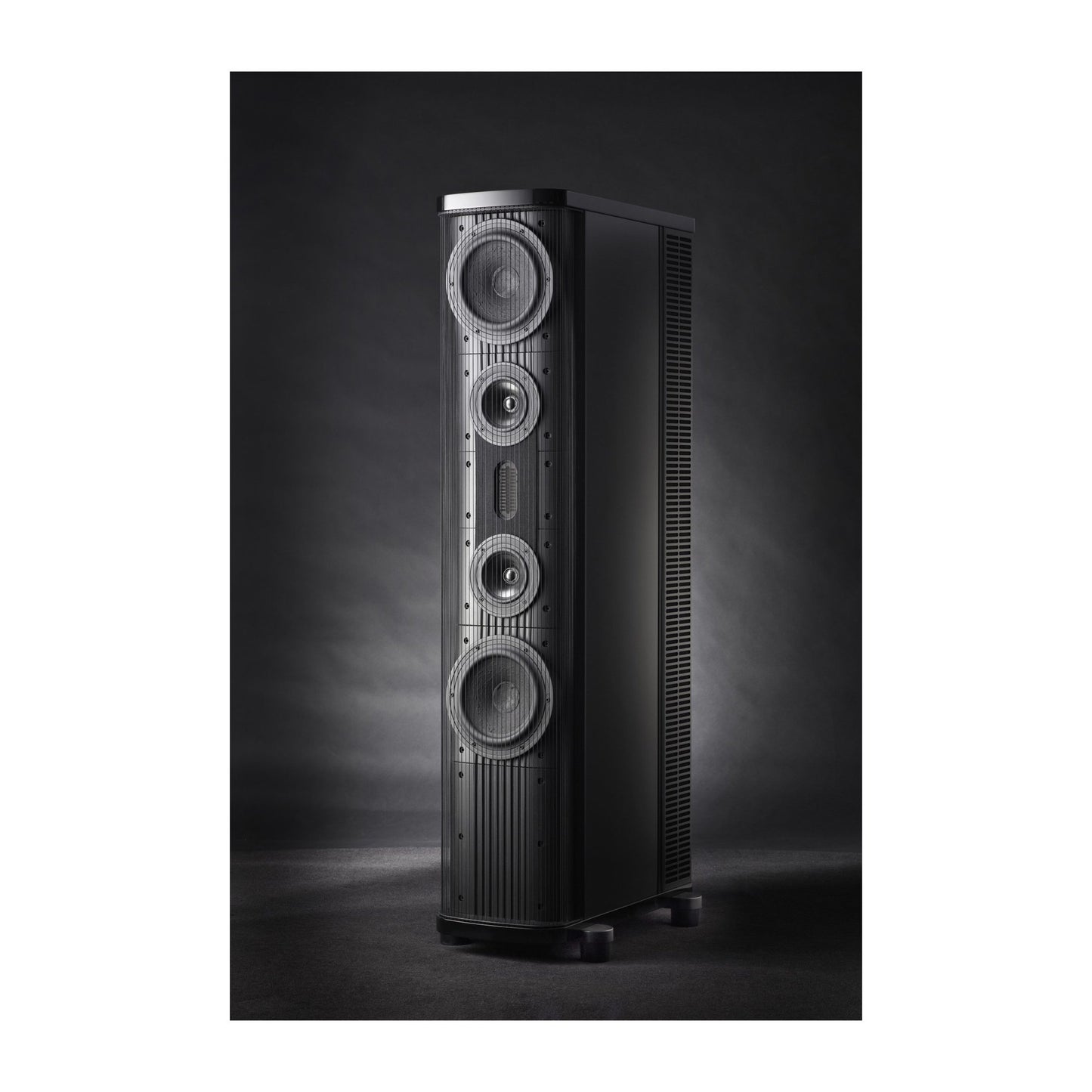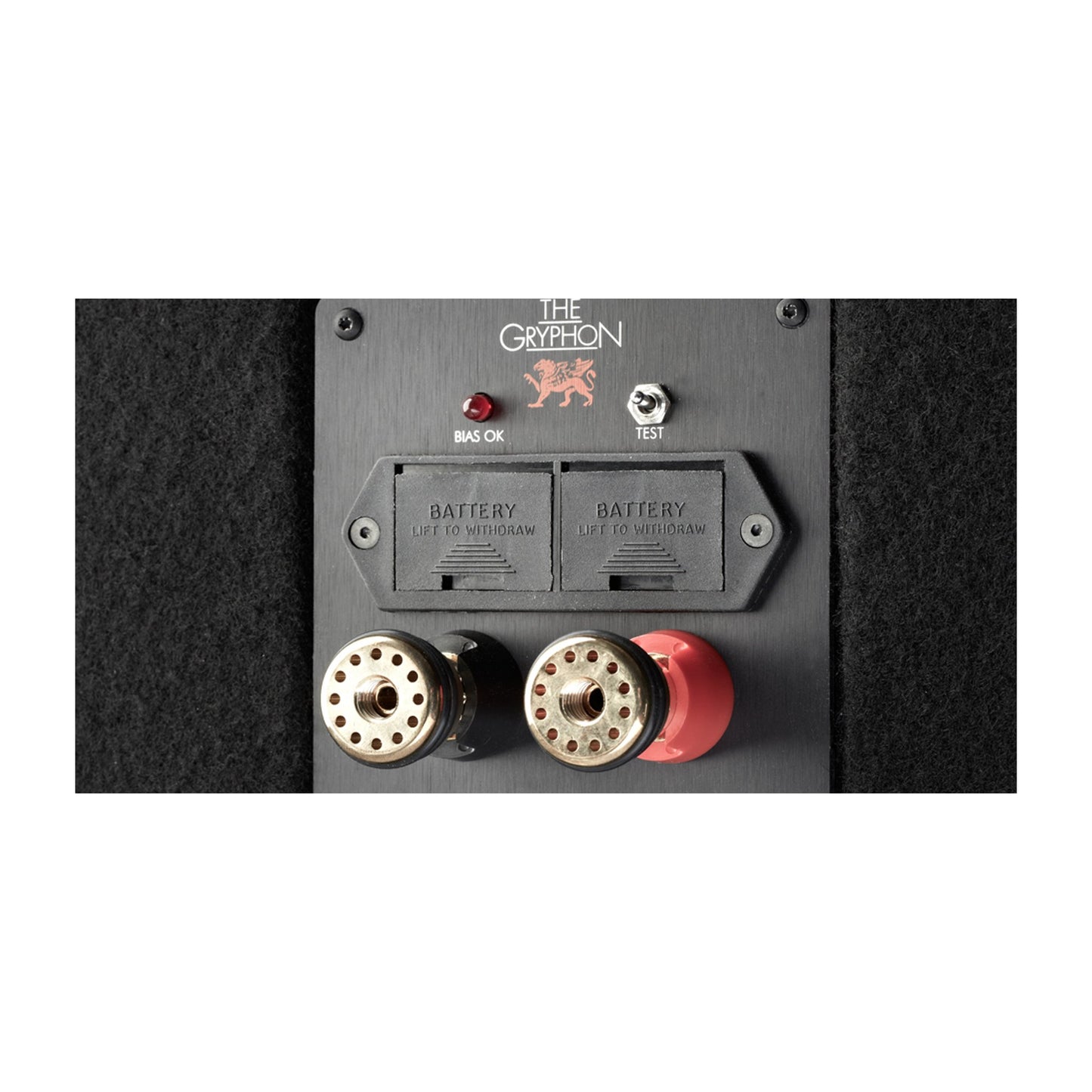 Notified by email when this product becomes available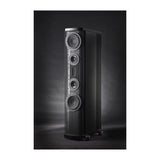 Pantheon 3-way Passive Loudspeaker
$72,995
Description

Specification

Installation

Returns
Gryphon
Pantheon
While it would be arrogant to refer to The Gryphon Pantheon as a "compact" loudspeaker, it is, despite its imposing, stylish presence, the slimmest floor-standing model in the exclusive, luxurious Gryphon Audio Designs loudspeaker range.
Drawing heavily on proprietary, innovative technologies and customised parts developed for and introduced in the Gryphon Pendragon and Trident II loudspeakers, the Pantheon lives up to the same exceptional standards of musicality, build quality and stylish design for an enhanced musical experience with soul and vitality.
Gryphon Pantheon is housed in a sleek, tall, massively braced enclosure with precisely contoured modular baffle and driver surrounds and baffle covering carefully selected and applied to effectively address baffle reflections and eliminate diffraction phenomena.
Constant Phase, Constant Musical Joy
In keeping with every Gryphon loudspeaker before it, the Gryphon Pantheon incorporates specially developed constant phase technologies to ensure that all drivers are in phase at all frequencies at all times, eliminating deleterious slurring in the temporal domain, allowing the Gryphon Pantheon to re-create the original acoustic event with holographic realism and ultimate resolution.
Constant Phase, Constant Musical Joy
High Frequency Energy and Clarity
Like all Gryphon loudspeakers, the high-frequency range in the Gryphon Pantheon is handled by an extraordinary Air Motion Transformer (AMT) drive unit that moves air by driving an extremely low-mass folded metal sheet in a semi-perpendicular motion via a powerful magnetic field for instantaneous response to the audio signal.
Because of its large surface area, the pleated structure moves a large air volume with minimal diaphragm motion, for a highly desirable point source sonic presentation. Eliminating fundamental issues of mass, inertia and internal resonance, the AMT high frequency driver offers lightning fast transients, combining flat frequency response well beyond 25 kHz with extremely low distortion and a total absence of compression.
Exclusive Danish Triple-Magnet Drive
The cone drivers are custom designed for low Q and minimal dynamic compression to our exacting specifications by an internationally respected Danish driver manufacturer.
The dual 8" bass drivers have been specially developed and mounted in a precision-tuned reflex chamber to achieve levels of bass extension and power rare in any loudspeaker, regardless of size and cost. The triple-magnet motor system ensures maximum force and focus.
The tightly focused, ultra-linear triple-magnet system is also implemented in the dual 5" midrange drivers in order to ensure total control of the motion of the layer-damped fiberglass cones. Specially developed surrounds match the geometry of the driver diaphragm and the dust caps are non-deformable, low-mass and highly rigid.
Seamless Networking
To achieve the ambitious objective of perfect phase at all frequencies and realize a truly seamless integration of the selected drive units, a fourth order filter network is utilised based exclusively on the finest components (Duelund, Jensen, Holm, Mundorf) in a layout carefully calculated to eliminate electromagnetic interaction and fitted to a decoupling platform to prevent vibration.
Incorporating the very best high current, low-loss foil capacitors and low distortion, low saturation inductors with negligible DC resistance carefully selected for their sonic and electrical characteristics, the hand-adjusted Pantheon crossover network performs with impeccable precision and transparency. The purpose-built components are hard-wired with special Teflon hard-insulated silver solder.
Minimal internal wiring with Gryphon Teflon insulated, silver-plated oxygen-free copper is employed. The crossover connects to a power amplifier via custom designed Gryphon screw terminals that ensure a tight and durable electrical contact.
Active Bias
The crossover network is pre-biased by a 18 V battery for constant charge to the electrolytic capacitors in the impedance correction in order to eliminate crossover distortion at zero electric potential, resulting in audibly enhanced stability and substantial gains in body, timbral colour and image coherence. Operating the battery-biased crossover in "Class A" mode ensures a smoother, more richly detailed three-dimensional presentation.
Boxing Clever
Tall loudspeakers with multiple drivers mounted in a long front baffle inevitably encounter issues of diffraction, resonances and flexing in the long, wide panel due to cone motion and the considerable pressure build-up inside the cabinet. Typically, manufacturers apply elaborate, complex measures in an attempt to tame these phenomena.
At Gryphon, we adhere to the old adage "An ounce of prevention is worth a pound of cure." In short, our "solution" is simply to elegantly sidestep these problems altogether.
To do so, Gryphon Pantheon incorporates independent baffle elements for each driver, breaking up the pathway through which vibrations would otherwise be transmitted in a single, shared baffle. With an overall thickness of more than 7 cm, the organic design of the Pantheon baffle becomes the next best thing to an immovable object.
The five separate Pantheon baffles also allow precision time alignment of the individual drivers based on the now classic, subtle Gryphon front baffle curvature.
Meticulous attention has gone into the contouring of the baffle and driver surrounds to eliminate diffraction. Sound-absorbent material on reflective surfaces near the AMT high frequency driver prevents diffraction and smearing in the crucial time domain.
Beneath its finely sculpted exterior, Gryphon Pantheon offers an inert, non-resonant platform for the drive units combining extensive internal bracing and damping material.
The substantial feet provide a rock-solid foundation that lends the Pantheon system a firm grip on musical reality.
Free Style
The exterior design is distinctively Gryphon with a wide range of custom finish options and the opportunity to personalise your Gryphon Pantheon in the real-wood finish of your choice. In selecting a finish for your Gryphon Pantheon loudspeakers, the possibilities are limited solely by your imagination. Because the side panels are based on a modular construction that makes removing and replacing them child's play, your choice is no longer a one-time only, lifetime proposition.
As a Pantheon owner, you gain access to virtually unlimited custom finish options, not only at the time of original purchase, but also at any time after that, as often as you desire.
Reference three-way loudspeaker system
Constant Phase crossover for perfect phase at all frequencies at all times
System response 25 – 27,000 Hz, -3 dB
Hand-adjusted passive crossover network
Battery-powered bias for selected crossover capacitors
Ultra-fast Air Motion Transformer tweeter with low-mass pleated metal diaphragm
Customised, extensively modified Danish 8" bass and 5" midrange drive units
Mechanically independent baffles for each driver
Special cone surround termination to eliminate edge reflections
Symmetrical vertical driver array for ideal point source presentation
Dual Gryphon 8″ bass drivers for extreme speed and precision with massive, controlled air displacement
Triple-magnet bass/midrange driver motor system for maximum force and precise focus
Ported enclosures with extensive internal bracing
Combination of pure wool and synthetic interior damping materials
Stylish string grille for driver protection
Gryphon internal wiring
Virtually unlimited custom finish options
Designed and built in Denmark
Sometimes we want to listen to our brand new audio setup without having to worry about dragging B&W up two flights of stairs - that's where we come in! Not only are our team experts in high quality AV equipment, they're also professional bodybuilders* who can deliver and install your new toys quickly and efficiently.
Our in-house team can service those in Brisbane, the Gold Coast, and the Sunshine Coast. Give us a call to get an obligation-free quote today!
*the term 'professional bodybuilders' is used here loosely...
Our refund policy operates in a 30-day window - after this time we are unable to accept the product and cannot issue a refund. Don't worry, our products are hand picked from thousands of luxury brands to ensure you are only offered the best of the best so we doubt you'll need to consider this policy at all. If you are concerned about making the wrong decision when it comes to your purchase, please feel free to talk with our team of experts who can advise you on equipment based on your personal music taste, aesthetics, and the layout of your listening room. Still not convinced? Discuss the possibility of a loan (trial period) with our experts and hear the difference yourself.