Skip to product information
Media gallery

Media gallery
Kaya K45
Regular price

Sale price

$27,000

Unit price

per
Vendor: Vivid Audio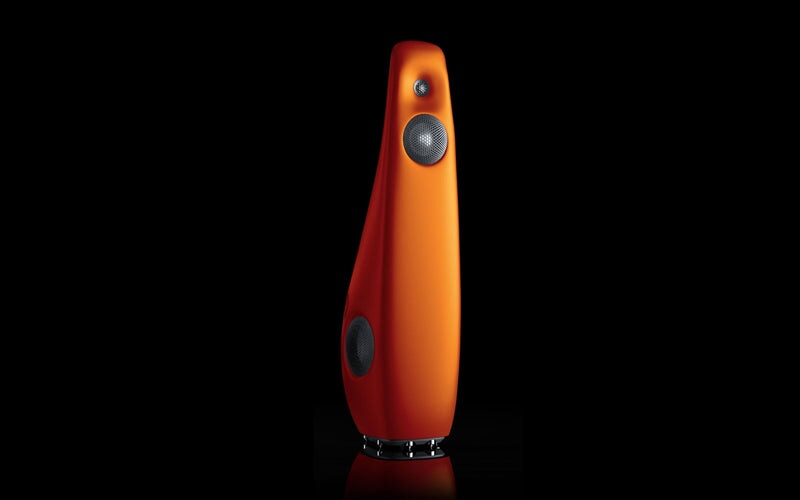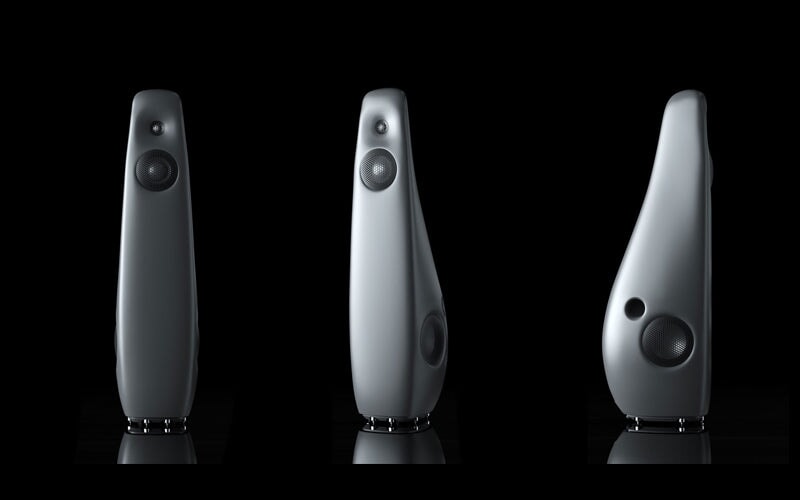 Please contact us to purchase.
Notified by email when this product becomes available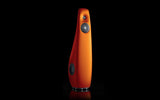 Description

Specifications

Installation

Returns
NEW LOOK. SAME SOUND.
One of the defining characters of our loudspeakers is the incredible clarity and articulation in the bass. Gone is the muddiness, the blurring of the notes: all is perfectly separate and distinct. And that matters. After all, as Debussy (may have) said: music is the spaces between the notes. That clarity is the result of our patented absorber horn, which eliminates resonances and coloration. In the GIYA series, it curves over the top of the enclosure, creating that unmistakeable outline. It's still present, for the same reasons, in the KAYA 45, but folded back on itself, so it fits neatly inside. So you can enjoy the same extraordinary sound, from a loudspeaker that's also easy on the eye.
AN ATTRACTIVE DEVELOPMENT
The KAYA 45 is a direct descendant of our GIYA loudspeakers, and shares much of the same technology. This includes our Super Flux Magnets in the driver units. These radial magnets, still very unusual in commercial loudspeakers, naturally have a large hole in the centre, which allows the sound to flow naturally from the diaphragm into the absorber, free from resonances and reflections. On GIYA models, we use these magnets in the bass drivers: for KAYA, we've fitted them to the mind-range driver, too. Here, they reduce distortion and improve performance in the higher frequencies. And prove that you really can make a good thing even better.
FORM FOLLOWS FUNCTION
KAYA 45 can easily fill the largest room with sound. Compared to the four-way GIYA, it produces a slightly more directional sound field; this is largely a function of being a three-way loudspeaker, with the tweeter sound projected forwards rather than sideways. As a consequence, the sound is more focused, lending itself to more concentrated listening it's also absolutely brilliant for home theatre, where the precise positioning of the sound source is a central element of the overall experience.
Specifications
Vivid Audio KAYA 45
Configuration
3 way 4 driver system
Cabinet material
Glass reinforced Soric-cored sandwich composite
Cabinet colour
Piano Black, Lexus Pearl White, Oyster Matte
Bespoke colour
Any PPG automotive colour available on request
Drive units
HF: D26 – 26mm Tapered Tube loaded alloy dome
MF: C100se – 100mm Tapered Tube loaded alloy dome
LF: C125L – 2 x 125mm alloy cone unit
Bass loading
Exponentially Tapered Tube enhanced bass reflex
Sensitivity
87dB @ 2.83VRMS at 1m on axis
Nominal impedacnce (Ω)
6 Ohm (2.8 Ohm Min)
Frequency range (Hz)
37 – 25,000 Hz (-6dB)
First D26 Break Up mode:
44,000 Hz
Harmonic distortion
(2nd and 3rd harmonics)
< 0.5% over frequency range at 1W
Cross over frequencies (Hz)
300 – 3,000
Recommended amplifier power
25W – 500W
Loudspeaker dimensions
1,153mm (H) x 298mm (W) x 385mm (D)
Net weight
25kg
Shipping dimensions
1,245mm (H) x 680mm (W) x 450mm (D)
Shipping weight
60kg (pair)
Sometimes we want to listen to our brand new audio setup without having to worry about dragging B&W up two flights of stairs - that's where we come in! Not only are our team experts in high quality AV equipment, they're also professional bodybuilders* who can deliver and install your new toys quickly and efficiently.
Our in-house team can service those in Brisbane, the Gold Coast, and the Sunshine Coast. Give us a call to get an obligation-free quote today!
*the term 'professional bodybuilders' is used here loosely...
Our refund policy operates in a 30-day window - after this time we are unable to accept the product and cannot issue a refund. Don't worry, our products are hand picked from thousands of luxury brands to ensure you are only offered the best of the best so we doubt you'll need to consider this policy at all. If you are concerned about making the wrong decision when it comes to your purchase, please feel free to talk with our team of experts who can advise you on equipment based on your personal music taste, aesthetics, and the layout of your listening room. Still not convinced? Discuss the possibility of a loan (trial period) with our experts and hear the difference yourself.