Skip to product information
Media gallery

Media gallery
Kaya K25
Regular price

Sale price

$16,950

Unit price

per
Vendor: Vivid Audio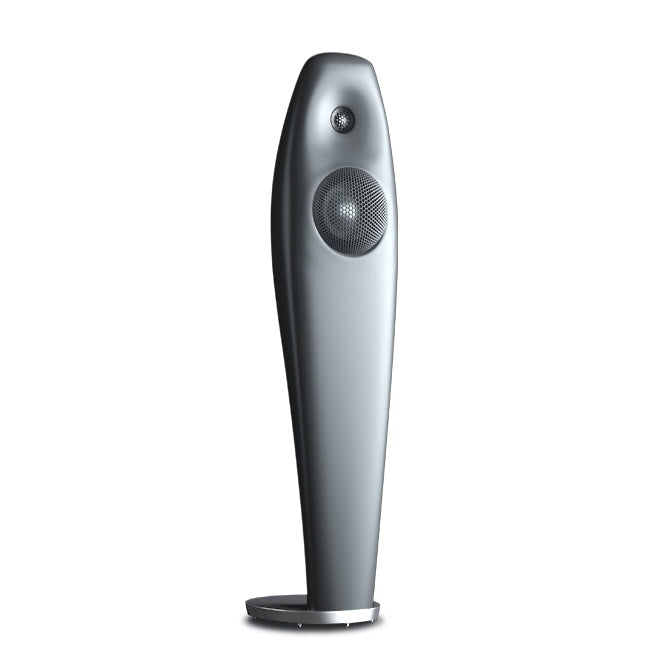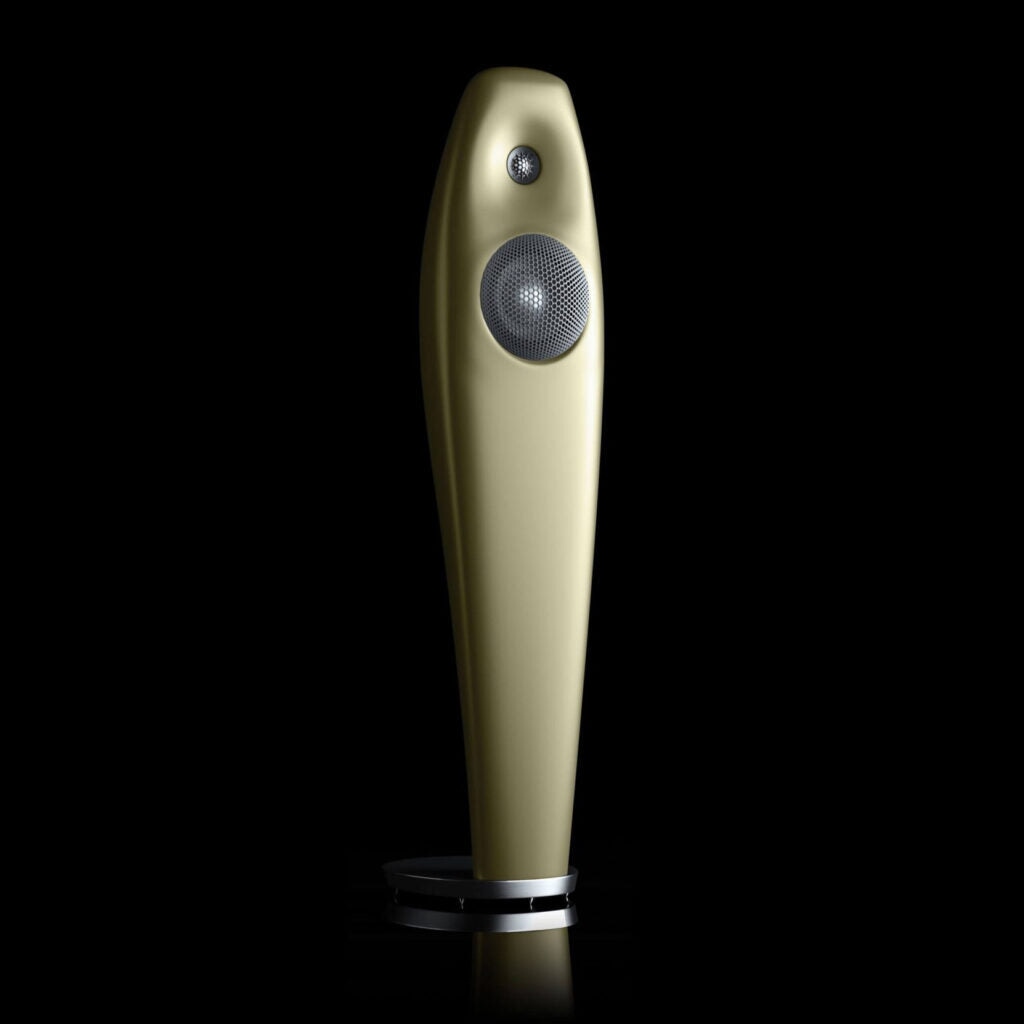 Please contact us to purchase.
Notified by email when this product becomes available
Description

Specifications

Installation

Returns
KAYA 25
Designed for smaller spaces, KAYA 25 delivers a fine-detailed, transparent sound on a scale that belies its compact dimensions. Drawing visual inspiration from our bestselling OVAL range, and sharing technology with our all-conquering GIYA loudspeakers, KAYA 25 is the most accessible way to bring the transformative Vivid Audio approach to the music you love the most.
A NEW LISTENING EXPERIENCE
The KAYA 25 is a two-way speaker, with the alloy-coned C125D drive unit handling both bass and mid frequencies. Adopting a technology previously used only in our GIYA bass drivers, the driver is fitted with a radial rare-earth magnet, which ensures clean, transparent sound right to the top of its range. The laws of physics (which we're bound to obey) dictate that at the upper end of the frequency range, the sound becomes more focused and directional. To match this, the D26 tweeter is mounted in a shallow waveguide, ensuring that the sound field remains completely seamless. The effect is a compelling listening experience that holds your attention and draws you into the music: perfect for more concentrated listening, and enjoying music with nuance, depth and complexity.
A SLIMLINE PROFILE WITH HIDDEN DEPTHS
Although it's a two-way system, KAYA 25 still benefits from the same patented Tapered Tube bass loading you'll find in the larger members of the KAYA family, as well as our more technically complex GIYA loudspeakers. The difference is that in KAYA 25, the exponential absorber horn is cleverly concealed in the stand. This gives the loudspeaker a slim, unobtrusive outline that finds its place effortlessly in almost any setting: indeed, the name KAYA is the Zulu word for 'home'.
A WELCOME ADDITION TO THE FAMILY
If the profile of KAYA 25 seems familiar, it may be because it recalls our bestselling OVAL B1 Decade. We'd always had it in mind to try wrapping the absorber horn into the OVAL stand, as it seemed such a logical development: with KAYA 25, we've finally done it – and it works as beautifully as we suspected it would. The result is bass reproduction with the same clarity and articulation as both the larger KAYA models and our GIYA loudspeakers: every note is perfectly distinct and free from blurring, so you get to enjoy it precisely as it was played.
Specifications
Vivid Audio KAYA 25
Configuration
2 way 2 driver system
Cabinet material
Glass reinforced Soric-cored sandwich composite
Cabinet colour
Piano Black, Lexus Pearl White, Oyster Matte
Bespoke colour
Any PPG automotive colour available on request
Drive units
HF: D26 – 26mm Tapered Tube loaded alloy dome
LF: C125D – 1 x 125mm alloy cone unit
Bass loading
Exponentially Tapered Tube enhanced bass reflex
Sensitivity
85dB @ 2.83VRMS at 1m on axis
Nominal impedacnce (Ω)
8 Ohm (7.5 Ohm Min)
Frequency range (Hz)
40 – 25,000 Hz (-6dB)
First D26 Break Up mode:
44,000 Hz
Harmonic distortion
(2nd and 3rd harmonics)
< 0.5% over frequency range at 1W
Cross over frequencies (Hz)
3,000
Recommended amplifier power
25W – 125W
Loudspeaker dimensions
1,160mm (H) x 263mm (W) x 340mm (D)
Net weight
24kg
Shipping dimensions
1,245mm (H) x 680mm (W) x 450mm (D)
Shipping weight
60kg (pair)
Sometimes we want to listen to our brand new audio setup without having to worry about dragging B&W up two flights of stairs - that's where we come in! Not only are our team experts in high quality AV equipment, they're also professional bodybuilders* who can deliver and install your new toys quickly and efficiently.
Our in-house team can service those in Brisbane, the Gold Coast, and the Sunshine Coast. Give us a call to get an obligation-free quote today!
*the term 'professional bodybuilders' is used here loosely...
Our refund policy operates in a 30-day window - after this time we are unable to accept the product and cannot issue a refund. Don't worry, our products are hand picked from thousands of luxury brands to ensure you are only offered the best of the best so we doubt you'll need to consider this policy at all. If you are concerned about making the wrong decision when it comes to your purchase, please feel free to talk with our team of experts who can advise you on equipment based on your personal music taste, aesthetics, and the layout of your listening room. Still not convinced? Discuss the possibility of a loan (trial period) with our experts and hear the difference yourself.