Skip to product information
Media gallery

Media gallery

Media gallery

Media gallery

Media gallery
E-Sub e110-ASH
Regular price

Sale price

$3,595

Unit price

per
Vendor: JL Audio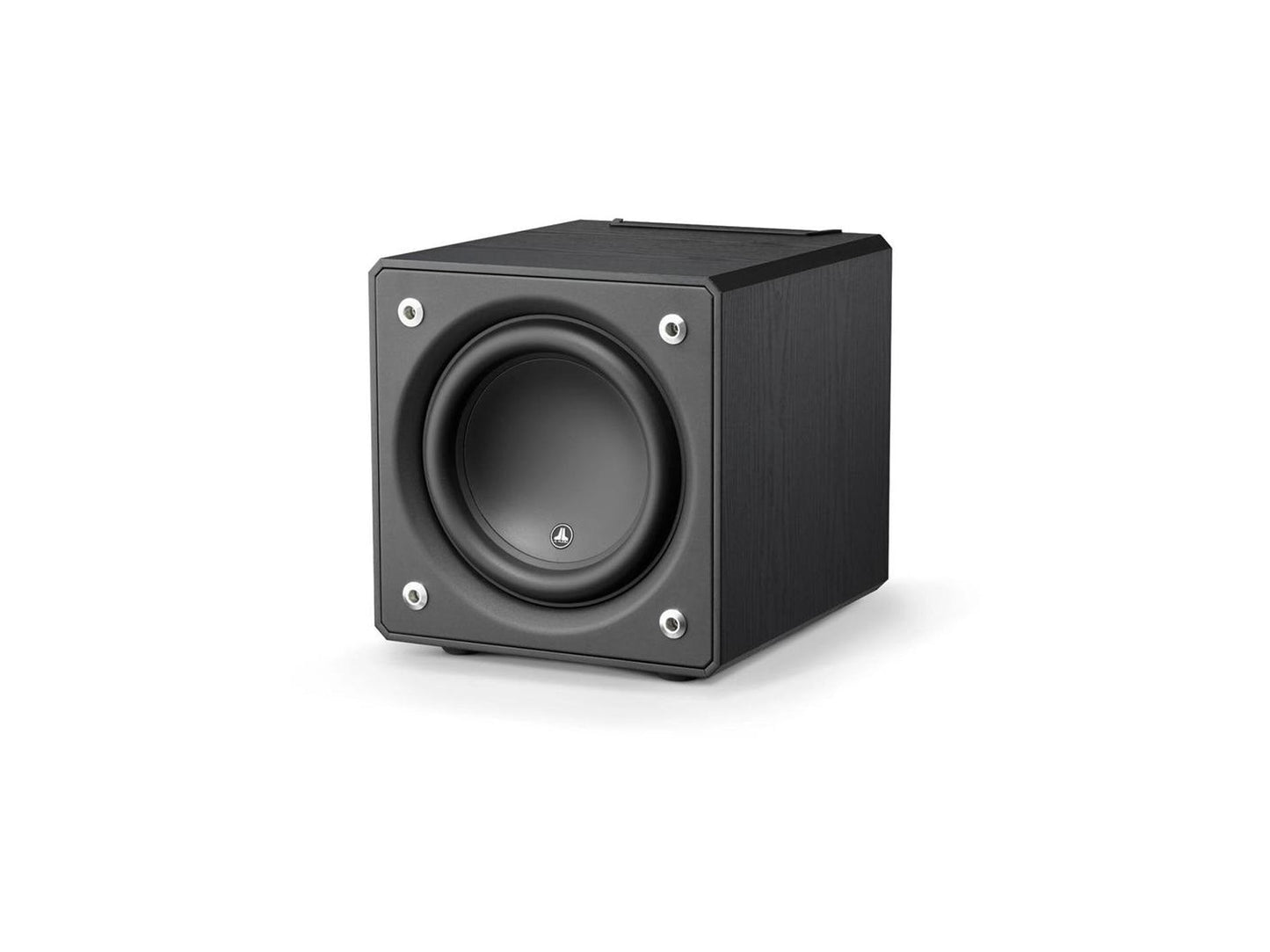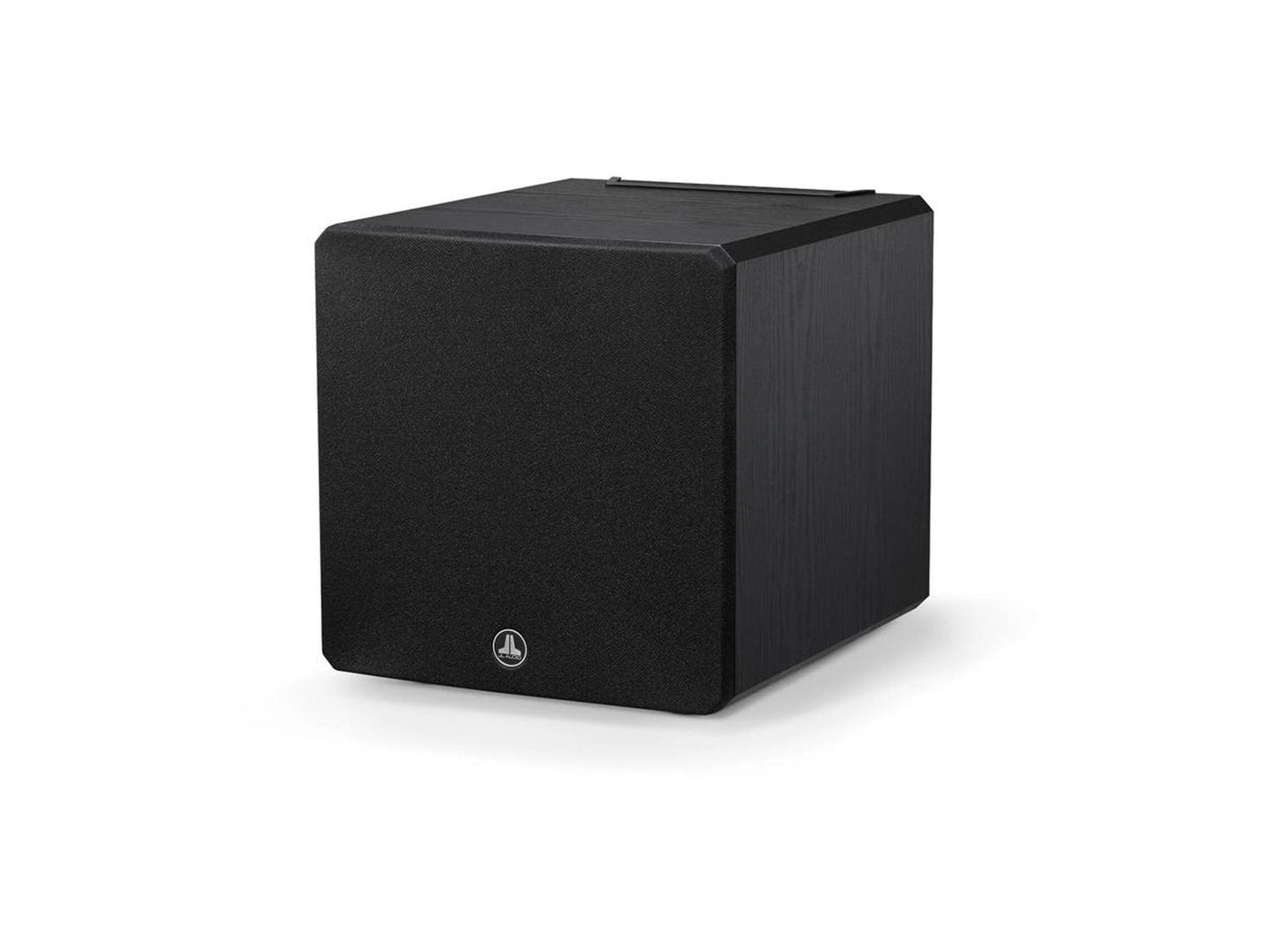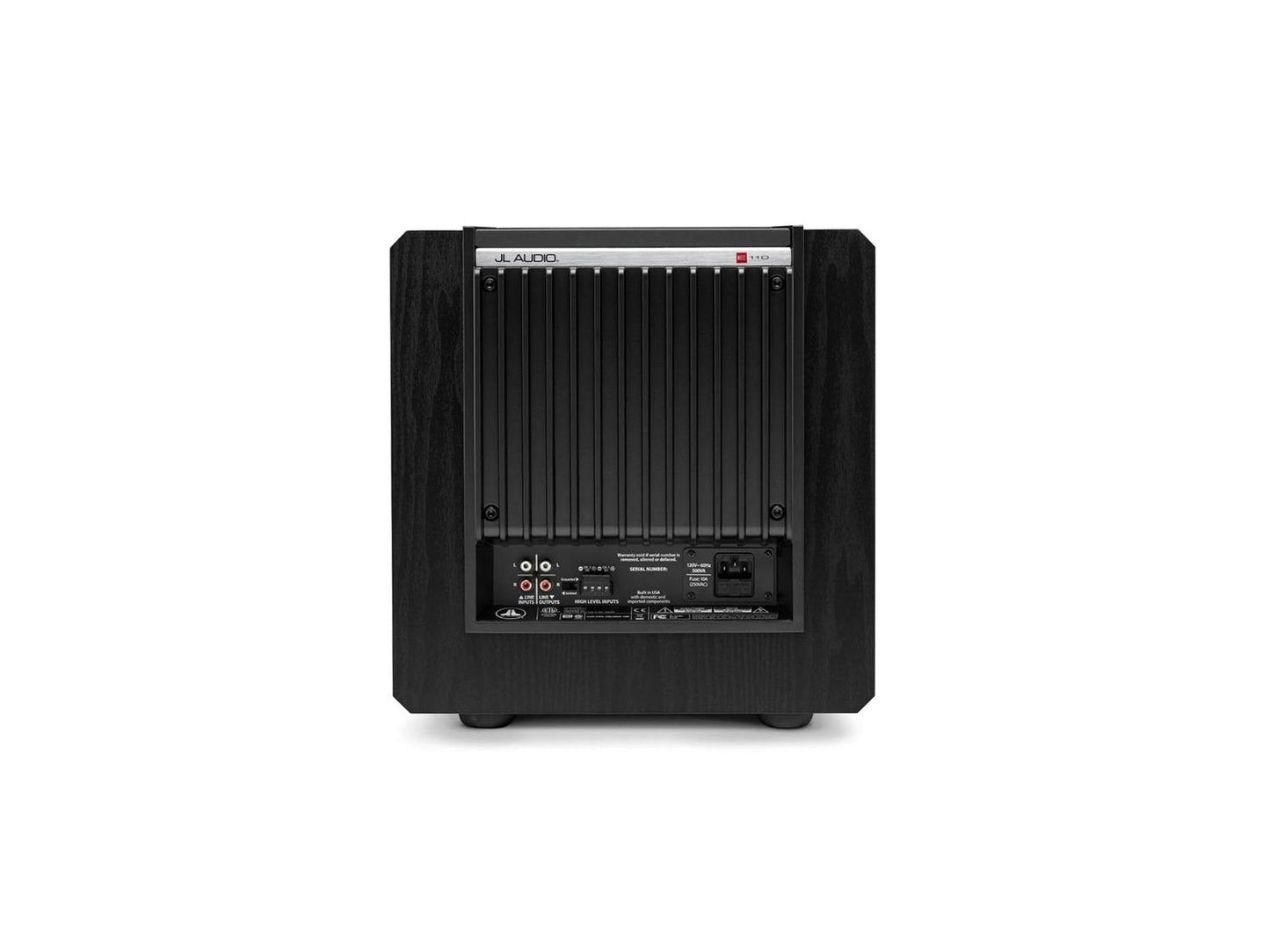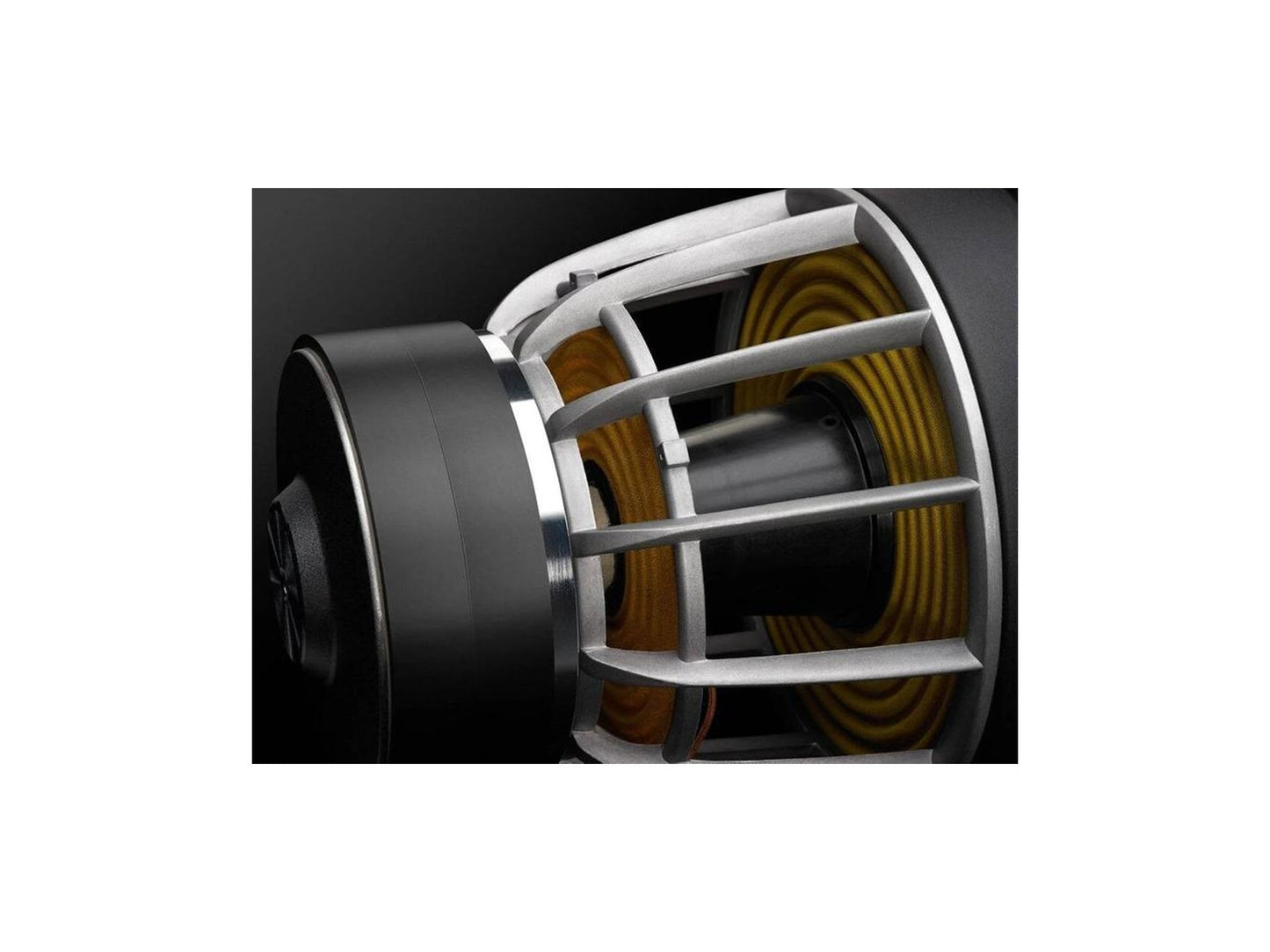 Notified by email when this product becomes available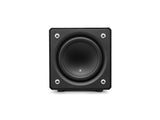 Description

Specification

Review

Installation

Returns
E-Sub e110-ASH 
Applying a series of our key technologies, E-Sub powered subwoofers deliver exceptional sound quality, power and value in a wide range of demanding applications.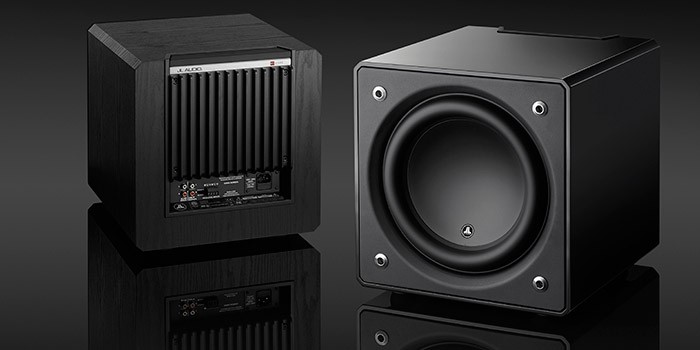 E-Sub drivers employ our exclusive DMA technology to optimize the drivers' motor strength, ensuring linear behavior over a very long excursion range. Unlike typical steady-state modeling systems, DMA takes into account the dynamic shifts created by current flow and back EMF under real power conditions, with real program material. The payoff offered by DMA optimization is a driver that faithfully tracks its input signal, at all listening levels, leading to superior bass definition and dynamics.
The extreme mounting depth of the E-Sub driver is very deliberate. It permits wide gaps to exist between the three suspension elements (the rubber surround and the dual spiders), imparting exceptional mechanical stability over the driver's full excursion range. This further improves linearity, reduces distortion and enhances long-term reliability. In a stroke of engineering elegance, the E-Sub's steel front mounting flange forms the entire front baffle of the finished product, while the driver's back-plate is threaded and bolted to the rear wall of its enclosure for support.
To power these innovative drivers, we engineered a completely new switching amplifier with a regulated, switching power supply, making its chassis more compact, lightweight and efficient, while still delivering ample, clean power to fully exercise the E-Sub driver's performance envelope.
Conveniently controlled from the E-Sub cabinet's top panel, the amplifier incorporates studio-grade signal processing to make adjustments a much more enjoyable experience than rear–mounted controls found on most powered subwoofers. An attractive cover hides and protects the controls during normal use.

The feature set has been designed to allow the use of E-Subs in a wide range of applications, from full home theater systems to dedicated two-channel music systems, to desktop audio workstations. Analog inputs are provided for unbalanced line-level signals or speaker level signals. Dedicated line outputs are included to make a bi-amped system arrangement with no additional hardware required. Useful in combating ground-related noise problems, a rear panel switch configures the line level inputs as grounded or isolated.
The E-Sub's active crossover is a true two-way, 4th order Linkwitz-Riley design, with a low-pass filter feeding the subwoofer's amplifier and a high-pass filtered signal exiting its line outputs. When the on-board crossover is defeated, as is typical in a home theater installation, the line outputs deliver a pass-through, buffered signal identical to its line inputs, easily permitting multiple E-Subs to be interconnected in a 'daisy-chain' arrangement. Switchable polarity and a fully variable phase control round out the signal processing section. All signal processing is performed in the analog domain, ensuring very low latency in critical applications.
Precision-built in JL Audio's U.S. factory, all E-Sub are individually performance-verified and tested to deliver years of listening enjoyment in your home audio or home theater system.
 

Download the E-sub e110-ASH Catalogue Sheet here.
General Specification
Enclosure Type
Sealed
Enclosure Finish
Black Ash
Frequency Response (Anechoic)
25 - 116 Hz (±1.5dB)
-3 dB at 23 Hz / 120 Hz
-10 dB at 18 Hz / 165 Hz

Effective Piston Area (Sd)
58.78 sq in / 0.0379 sq m
Effective Displacement
131 cu in / 2.1 L
Amplifier Power
1200 W RMS short-term
Power Mode(s)
Off, On or Automatic (Signal-Sensing)
Light Modes
N/A
Signal Processing
| | |
| --- | --- |
| Unbalanced Inputs | Stereo or Mono (two RCA jacks) |
| Balanced Inputs | N/A |
| Speaker/High-Level Inputs | Stereo or Mono (removeable plug) |
| Input Grounding | Isolated or Grounded |
| Input Modes | N/A |
| Level Control | Variable, from full mute to +15dB over reference gain |
| Filter Mode(s) | Low-Pass |
| Filter Slope(s) | 24 dB/octave |
| Filter Frequency Range | 25 Hz - 130 Hz |
| Filter Defeat Function | Yes |
| Polarity | 0 or 180 degrees |
| Phase | Variable, 0- 280 degrees, referenced to 80 Hz |
| Extreme Low Frequency (E.L.F.) Trim | N/A |
| Line Outputs | Stereo or Mono (two RCA jacks), High-Pass or Pass-Through |
| Output to Slave | N/A |
| Calibration Mode | N/A |
Physical Specification
Width (W)
13.5 in / 343 mm
Height (H)
14.24 in / 362 mm
Depth (D)
16.51 in / 419 mm
Net Weight
52.7 lb / 23.9 kg
Note:

 

Height dimensions include feet.
"The e110 joined my system for nearly a full month, and the longer I listened, the more impressed I became. Musical deep bass, whether from Richard Strauss' Also Sprach Zarathustra or Saint-Saëns' Organ Symphony, was convincingly complete, with even the lowest fundamental tones geologically solid and fully accounted for... This one's a keeper."
Read the full review here on Sound & Vision written by Daniel Kumin. 
"If I had to sum up the e110's sound in one word it would be precise. Bass notes start and stop on a dime, drum beats sound like sticks hitting a drum head."
Read the full review here on CNET written by Steve Guttenberg. 
"These subs are quick and agile, reproducing transient information with no smearing of leading-edge attacks or decays. As a result, the subs don't dilute pace and rhythm, as many subs do. Both subs go low, play loudly, and do both at the same time without any sense of strain or compression of dynamic peaks. A stone-cold bargain, and an easy choice for a Golden Ear Award."
Read the full review here on The Abso!ute Sound written by Robert Harley. 
Sometimes we want to listen to our brand new audio setup without having to worry about dragging B&W up two flights of stairs - that's where we come in! Not only are our team experts in high quality AV equipment, they're also professional bodybuilders* who can deliver and install your new toys quickly and efficiently.
Our in-house team can service those in Brisbane, the Gold Coast, and the Sunshine Coast. Give us a call to get an obligation-free quote today!
*the term 'professional bodybuilders' is used here loosely...
Our refund policy operates in a 30-day window - after this time we are unable to accept the product and cannot issue a refund. Don't worry, our products are hand picked from thousands of luxury brands to ensure you are only offered the best of the best so we doubt you'll need to consider this policy at all. If you are concerned about making the wrong decision when it comes to your purchase, please feel free to talk with our team of experts who can advise you on equipment based on your personal music taste, aesthetics, and the layout of your listening room. Still not convinced? Discuss the possibility of a loan (trial period) with our experts and hear the difference yourself.