Skip to product information
Media gallery

Media gallery

Media gallery

Media gallery

Media gallery

Media gallery

Media gallery
I-50 Tube Integrated Amp with Remote and USB
Regular price

Sale price

$17,295

Unit price

per
Vendor: Jadis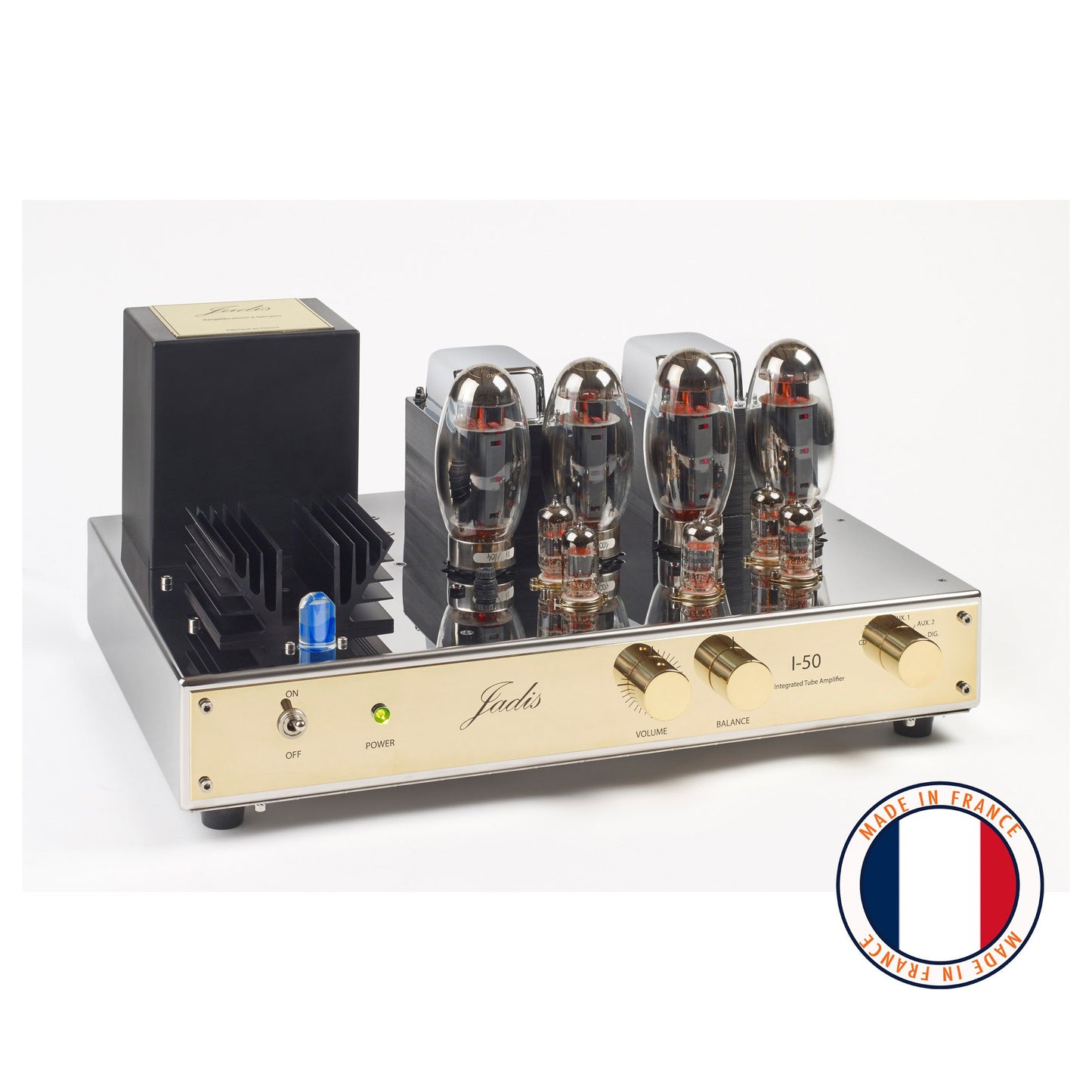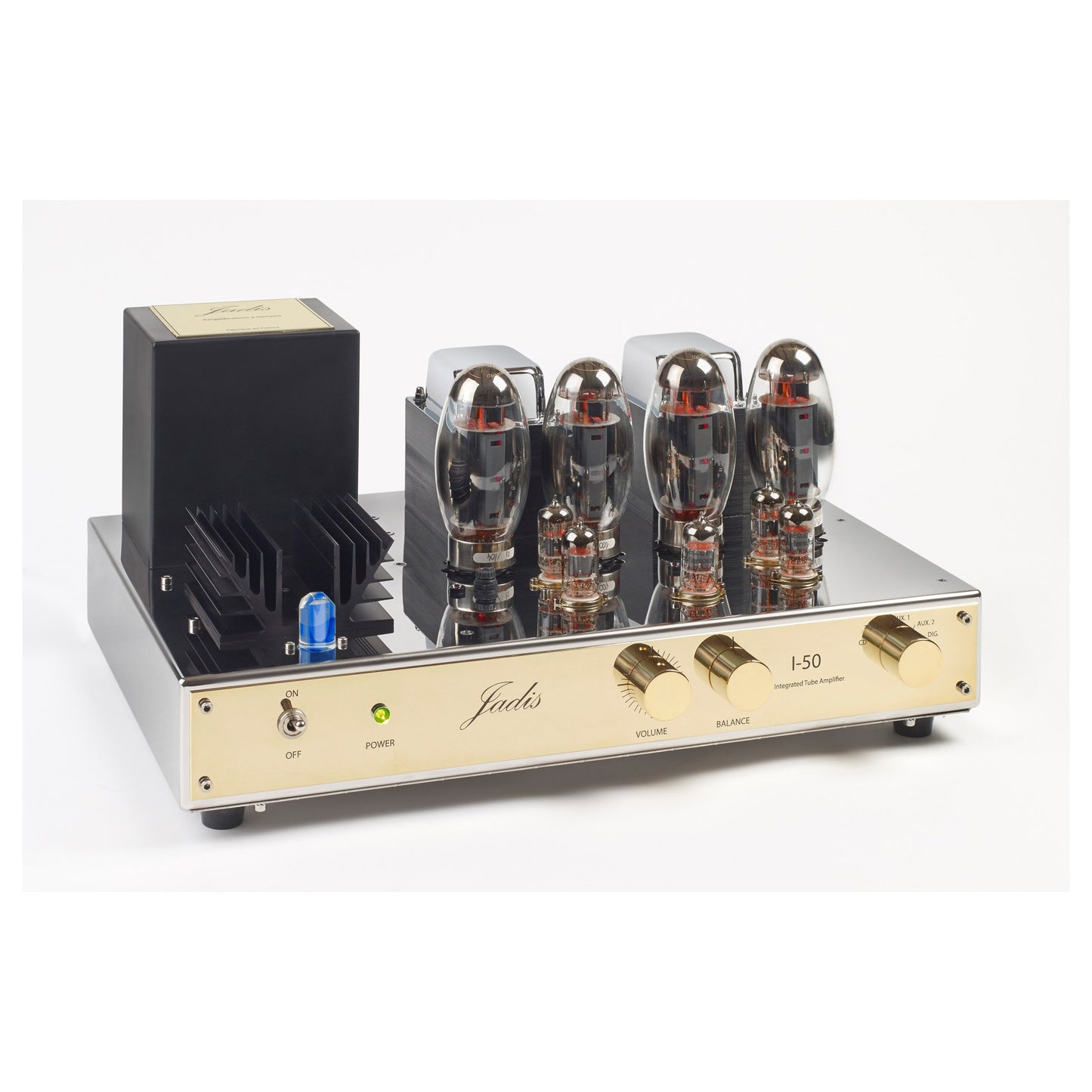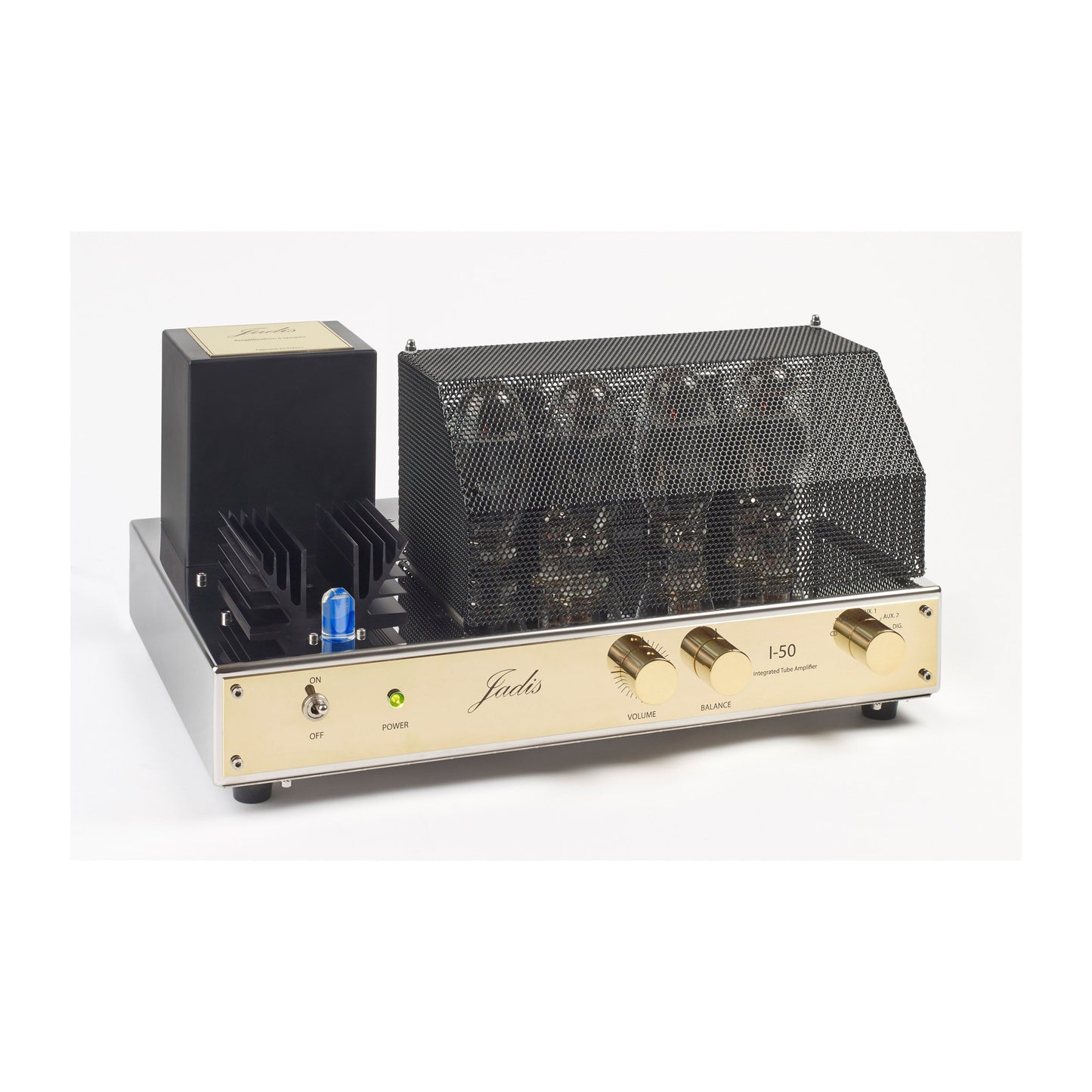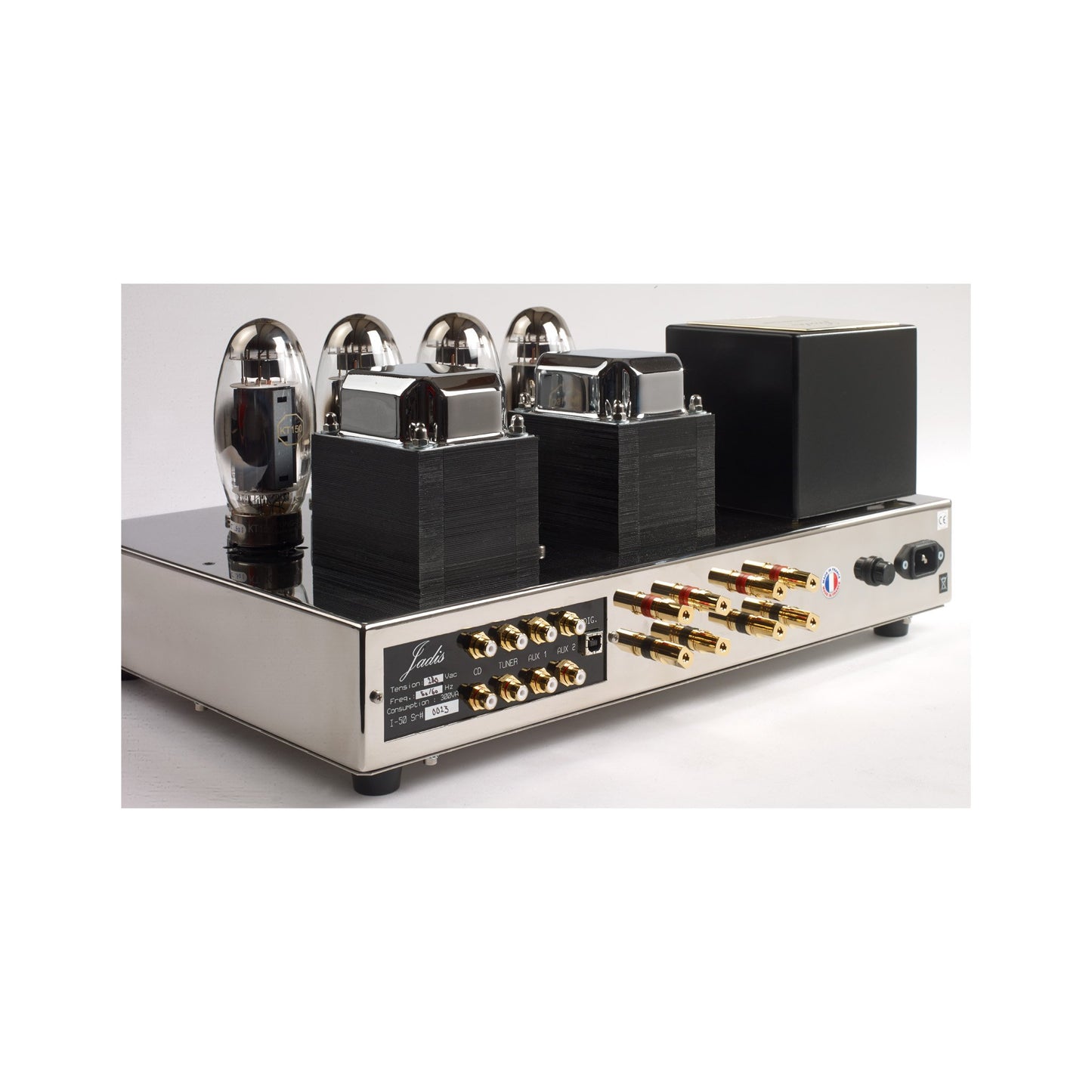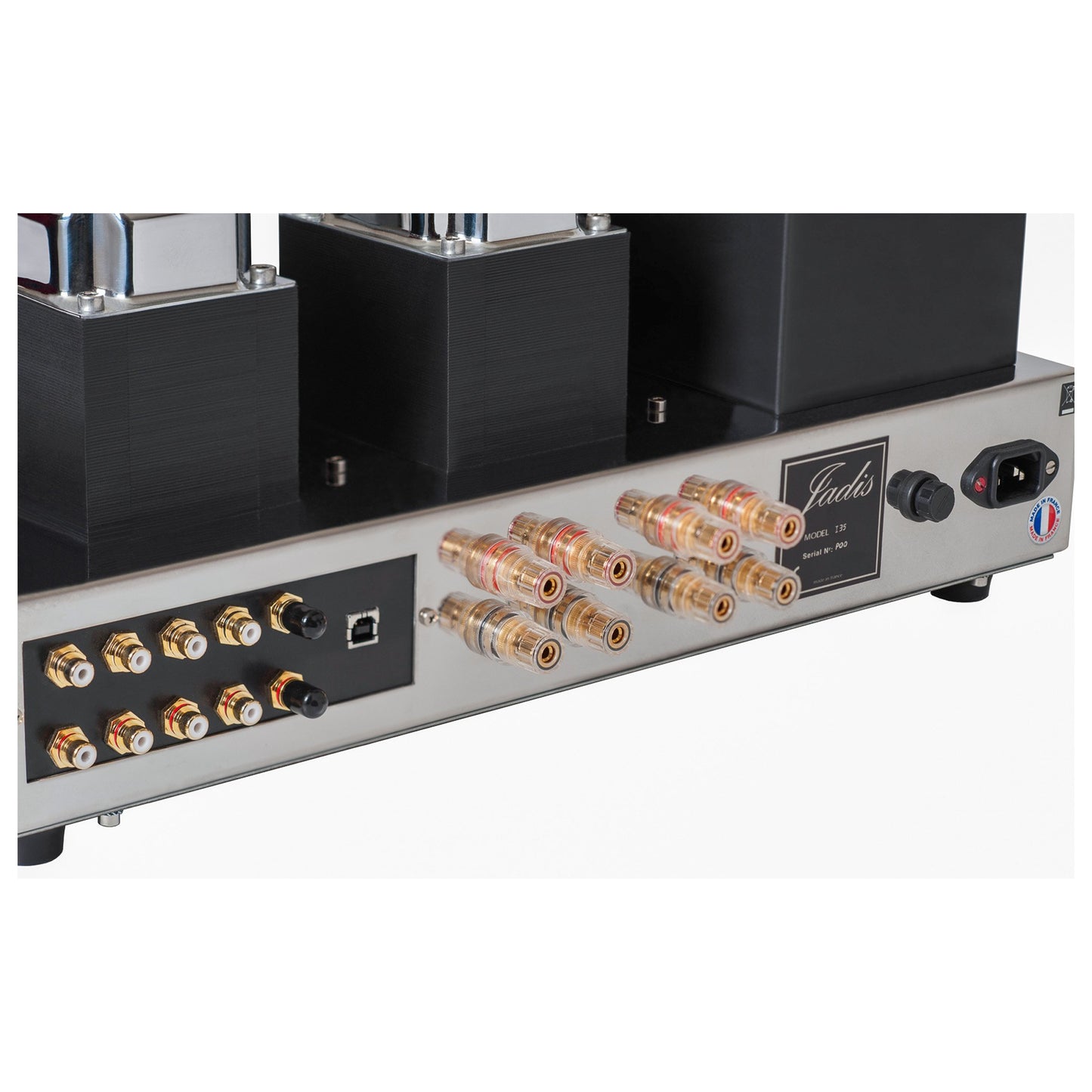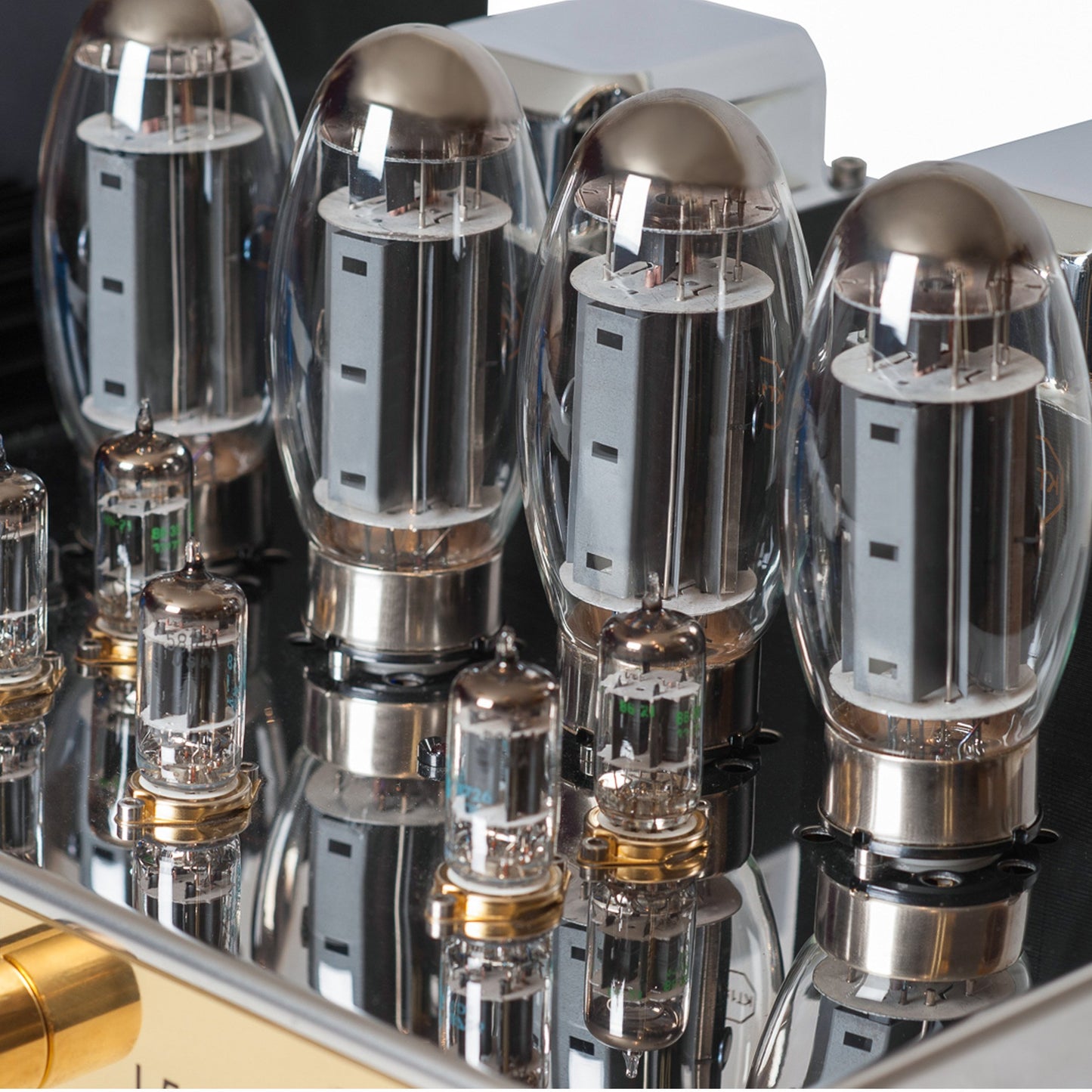 Notified by email when this product becomes available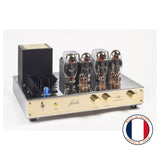 I-50 Tube Integrated Amp with Remote and USB
$17,295
Description

Specification

Review

Installation

Returns
Jadis
I-50 Tube Integrated Amp with Remote and USB
50W per channel A Class, USB digital input, KT150 tubes, remote control.
It has been widely thought since the 1980s, that tube technology is a thing of the past, obsolete even. However, at Jadis we are keeping this technology alive because it reproduces the best quality sound. Although tube manufacturers may be few and far between today, those left are still innovating and offering us new tubes.
We received the first KT150 tubes earlier this year. Having seen their qualities and characteristics, we decided to give them a try. Enraptured by the sound quality of bass notes and the details associated with the obvious power, we decided to launch a new integrated amp, called I-50.
The KT150 is incompatible with other power tubes (KT90, KT88 etc…). Therefore, the I-50 is completely unprecedented at Jadis. Specific out-put transformers are required to make the most of the KT150, hence the necessity to adapt the schema. In keeping with current trends, the I-50 is not only equipped with a volume remote control, but also a digital USB input which will allow the end user to connect directly to their computer.
Whilst visually it compares to the existing simple push / pull integrated amps in the Jadis range (DA30, DA50, I-35), the I-50 combines the very best of traditional tube quality sound in its most modern form to date.
The tubes
For its electronics, JADIS uses tubes of different brands and various origins, which have specific features.
Tubes represent a key factor of quality; it is for this reason that every batch is strictly analysed in order to select only the best components.
At first, they undergo a primary selection to make them endure several firing cycles (dilatation of materials), allowing the detection of bad air vacuum and mechanical defects (Fixation of electrodes and airtightness of the glass/metal junction).
After that, they are measured one by one to inspect their characteristics and make their appairage (union of parts which are functioning in pairs).
The components
Our small-scale production method, added to many hours of listening, permit us to refine our selection, in order to reach to the optimal result.
The chassis
In extremely good quality surgical stainless steel, the chassis is at the same time aesthetic and hard-wearing, allowing us to guarantee the permanence of our products.
The gildings
The ultimate touch of refinement, the twenty-four gold-plated brass, suiting each of our creations, is also a mark of the JADIS stamp.
The output transformer
Main parts of the creation, the transformers are hand-made on a digital winding machine, following the basic principles born from the passion and research of André Calmettes. Inestimable expertise, and the cornerstone of the high-quality of its products, JADIS keeps its trade secret very carefully.
The cabling
Stemmed from the world of high frequency electronics, the rules and techniques of manual cabling allow us to take full advantage of our equipment and contribute to the sound aesthetics of JADIS.
All Jadis products are made in France.
| | |
| --- | --- |
| Type | Integrated amplifier with remote control and digital input |
| Bias | Autobias |
| Power | 50W class-A |
| Input type | 4 line input, 1 digital input, 2 speaker output (for bi-wiring) |
| Bandwidth | 20Hz to 20kHz |
| Sensibility | 110mV |
| Tubes list | 4 x KT150 ,2x ECC83, 3 x ECC82 |
| Dimensions | 48.5x34.5x24.5 cm |
| Weight | 32 kg |
| Consumption | 300W |
"There are elements of the stereotypical 'valve-amp sound' here, notably in the warmth of the overall presentation, but the Jadis defies some expectations with its agility and rendition of fine detail. The digital input, though limited, is a useful nod to the 21st century, and the I-50 proves both fuss-free in use - though the manual could be more informative- while capable of driving 'real world' speaker loads."
Sometimes we want to listen to our brand new audio setup without having to worry about dragging B&W up two flights of stairs - that's where we come in! Not only are our team experts in high quality AV equipment, they're also professional bodybuilders* who can deliver and install your new toys quickly and efficiently.
Our in-house team can service those in Brisbane, the Gold Coast, and the Sunshine Coast. Give us a call to get an obligation-free quote today!
*the term 'professional bodybuilders' is used here loosely...
Our refund policy operates in a 30-day window - after this time we are unable to accept the product and cannot issue a refund. Don't worry, our products are hand picked from thousands of luxury brands to ensure you are only offered the best of the best so we doubt you'll need to consider this policy at all. If you are concerned about making the wrong decision when it comes to your purchase, please feel free to talk with our team of experts who can advise you on equipment based on your personal music taste, aesthetics, and the layout of your listening room. Still not convinced? Discuss the possibility of a loan (trial period) with our experts and hear the difference yourself.