Skip to product information
Media gallery
Aperta Plate
Regular price

Sale price

$49

Unit price

per
Vendor: IsoAcoustics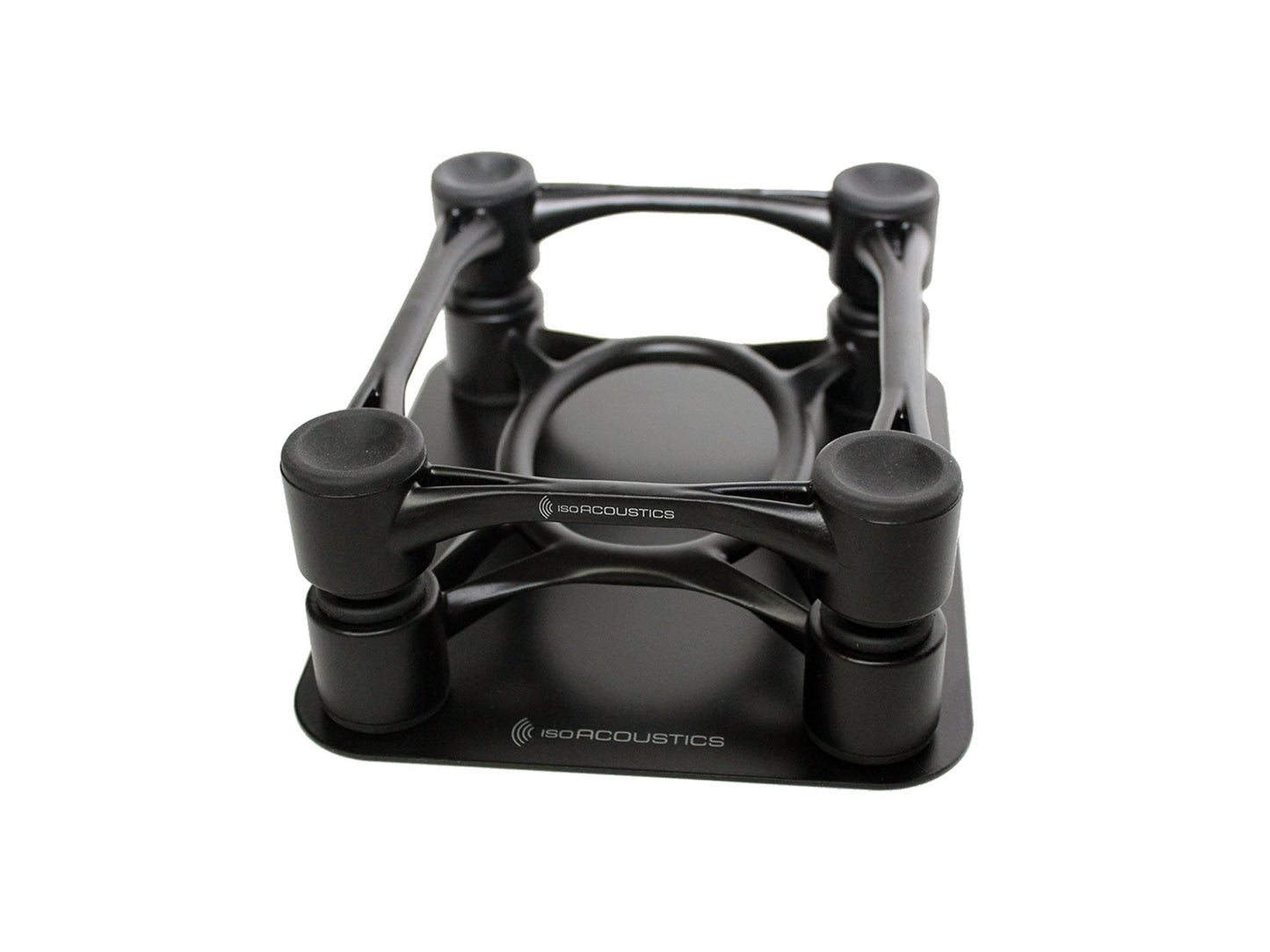 Notified by email when this product becomes available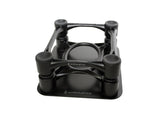 Description

Specification

Installation

Returns
IsoAcoustics
Aperta Plate
The Aperta support plate is used to extend the surface area of a floor stand which in turn allow for a better and more stable fit for the IsoAcoustics stands. Allowing you can get the most out of your loudspeakers.
Thus sculpted aluminum acoustic isolation stand is designed for medium-sized professional studio monitors and speakers. Its stylized design creates open space and compliments its surroundings, delivering spatial openness. It features an integrated tilt adjustment that enables the user to dial-in the optimum tilt angle and fine gradation markings that ensure the precision of the angle adjustments.
WHY YOU NEED A SPEAKER STANDS?
You can position your speakers wherever you like but the location and positioning absolutely affect the performance. When bookshelf sized speakers are placed on the floor or hard against a wall, their sonic output becomes 'connected' resulting in sound that is muddy, 'distorted' and lacking in clarity, Spiked speaker stands elevate and 'isolate' your speakers. Sound is clearer and cleaner with much better imaging and a greater sense of realism.
THE APERTA SERIES - ADJUSTMENT EXPLAINED
The Aperta with an overall size of (WxDxH) 6.1" x 7.5" x 3" or 15.5cm x 19cm x 7cm isn't just one size fits all either. Specifically designed for use with bookshelf, desktop or floor standing speakers, they are available in different models to fit specific sizes and weights of medium-sized speakers.
Sculpted from aluminium frames, the Aperta creates a parallelogram structure with isolators in the top and bottom sections to provide a high level of separation of sound. To adjust performance and response of the stands, they are tuned by managing the shape, thick- ness and durometer of the isolators. You can immedi- ately hear the results. Moreover, the Aperta has a built -in tilt adjustment that can be dialed-in 6.5 degrees upward and downwards to optimize your speaker placement and focus.
More than just a part of your home audio system, the Aperta also synchronizes with your equipment and furniture for a sleek package. In other words, it's a sculptural design made to complement your speakers. Available in two colours: aluminium and black.
SUPPORT PLATE
The Aperta (pronounced A-pair-tah) Support Plate can be affixed to a supporting surface to provide a larger surface area for the IsoAcoustics Aperta speaker stands (sold separately). Double-sided tape is provided to fasten the Aperta Support Plate to the supporting surface, or the plates can be drilled and bolted into place.

* Note: Care should be taken to ensure the supporting structure is stable enough to support the Aperta Support Plate, the IsoAcoustic Aperta stands, and your speakers.


SUIT
CONSTRUCTION
WHAT'S IN THE BOX
2 x Aperta Support Plates

Double-Sided Tape
Sometimes we want to listen to our brand new audio setup without having to worry about dragging B&W up two flights of stairs - that's where we come in! Not only are our team experts in high quality AV equipment, they're also professional bodybuilders* who can deliver and install your new toys quickly and efficiently.
Our in-house team can service those in Brisbane, the Gold Coast, and the Sunshine Coast. Give us a call to get an obligation-free quote today!
*the term 'professional bodybuilders' is used here loosely...
Our refund policy operates in a 30-day window - after this time we are unable to accept the product and cannot issue a refund. Don't worry, our products are hand picked from thousands of luxury brands to ensure you are only offered the best of the best so we doubt you'll need to consider this policy at all. If you are concerned about making the wrong decision when it comes to your purchase, please feel free to talk with our team of experts who can advise you on equipment based on your personal music taste, aesthetics, and the layout of your listening room. Still not convinced? Discuss the possibility of a loan (trial period) with our experts and hear the difference yourself.