Skip to product information
Media gallery
Heimdall 2 USB 2.0 Cable
Regular price

Sale price

$745

Unit price

per
Vendor: Nordost Heimdall 2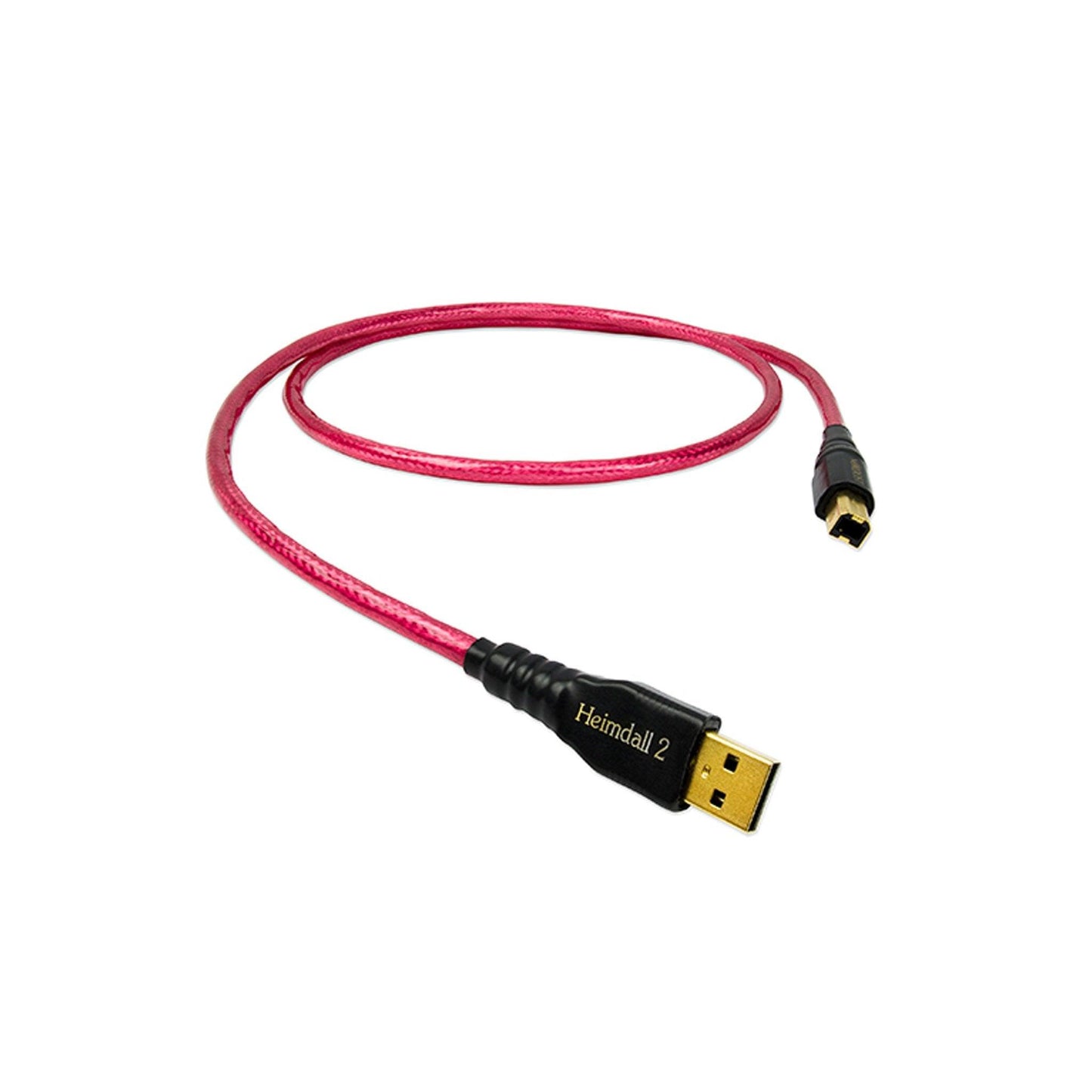 Notified by email when this product becomes available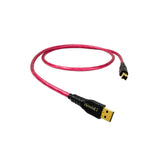 Heimdall 2 USB 2.0 Cable
Description

Installation

Returns
Nordost
Heimdall 2 USB 2.0 Cable
Improving upon Nordost's Blue Heaven USB 2.0, the new Heimdall 2 USB 2.0 is the high-end digital cable that will deliver ones and zeroes with the efficiency and diligence necessary to maintain the correct impedance to dramatically lift your hifi system to a whole new level of performance.
Thanks to the experience acquired in the fabrication of successful products such as the Blue Heaven HDMI and USB 2.0 cables, Nordost can now further refine digital leads through its most current, proprietary technology. The Heimdall 2 USB 2.0 is constructed from 4 x 20 AWG stranded, silver-plated 99.99999% OFC conductors, arranged in a precise, twisted double helix in order to ensure character impedance, reduce noise and minimize cross-talk contamination. In order to increase dielectric, the conductors are suspended in Nordost's proprietary FEP Dual Mono-Filament, which is newly optimized to increase flexibility and mechanical damping.  Add a dual layer silver foil jacket and silver braided shield and the Heimdall 2's extreme data transmission speeds surpass the USB 2.0 standards.
To further up the ante, the new Heimdall 2 USB 2.0 is now implementing mechanically tuned lengths. This technique, used in Nordost's Odin, Norse 2 and Valhalla 2 ranges, reduces internal microphonics and high-frequency impedance resonance, which ultimately allows you to enjoy the dynamics, coherence and balance of live music played in the comfort of your own listening room. 
Available in lengths from 1 metre
Sometimes we want to listen to our brand new audio setup without having to worry about dragging B&W up two flights of stairs - that's where we come in! Not only are our team experts in high quality AV equipment, they're also professional bodybuilders* who can deliver and install your new toys quickly and efficiently.
Our in-house team can service those in Brisbane, the Gold Coast, and the Sunshine Coast. Give us a call to get an obligation-free quote today!
*the term 'professional bodybuilders' is used here loosely...
Our refund policy operates in a 30-day window - after this time we are unable to accept the product and cannot issue a refund. Don't worry, our products are hand picked from thousands of luxury brands to ensure you are only offered the best of the best so we doubt you'll need to consider this policy at all. If you are concerned about making the wrong decision when it comes to your purchase, please feel free to talk with our team of experts who can advise you on equipment based on your personal music taste, aesthetics, and the layout of your listening room. Still not convinced? Discuss the possibility of a loan (trial period) with our experts and hear the difference yourself.