Skip to product information
Media gallery
Heimdall 2 4K UHD Cable
Regular price

Sale price

$895

Unit price

per
Vendor: Nordost Heimdall 2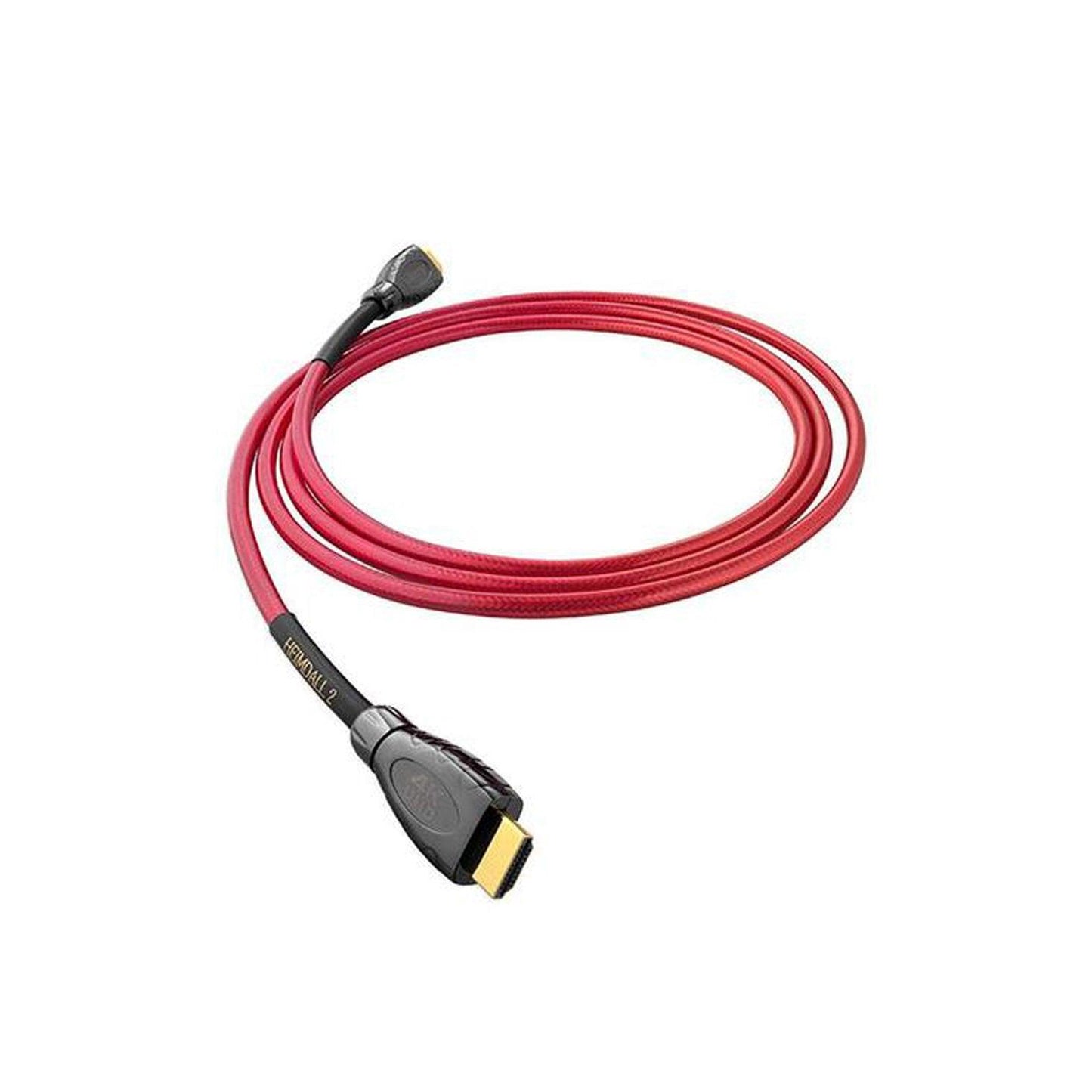 Notified by email when this product becomes available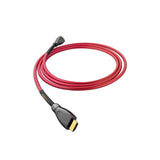 Heimdall 2 4K UHD Cable
Description

Installation

Returns
Nordost
Heimdall 2 4K UHD Cable
Nordost's Heimdall 2 4K UHD Cable is the first cable on the market that can deliver the true experience promised from 4K compatible components. Every aspect in design and build material used in the construction of this cable was specifically chosen to increase bandwidth and data transfer speed (which must fall between 10.2 and 18GHz to qualify as a true UHD cable), while simultaneously eliminating harmful factors such as jitter, timing errors and crosstalk. The Heimdall 2 4K UHD Cable is constructed using nineteen, 25 AWG solid core conductors, which have been plated with silver in order to enhance the flow of ultra-high frequency current used to carry TMDS (Transition Minimized Differential Signaling) from transmitter to receiver. The conductors are then wrapped in Nordost's proprietary Micro Mono-Filament technology, increasing the velocity of propagation by 20%, and arranged in a twin-axial, shielded pair design. This design topology allows for shorter and more accurate wire lengths, which in turn reduces errors, while shielding overcomes any crosstalk issues. 
Heimdall 2 4K UHD Cables are handmade in Nordost's Massachusetts-based factory. Nordost is the only cable manufacturer with the ability to design each function of the UHD interface, assemble, and test the performance of every 4K UHD cable produced. By keeping the production of this cable in the USA, Nordost can ensure premium quality and an adherence to specification standards that is impossible for companies that outsource their manufacturing.
Available in lengths from 1 metre
Sometimes we want to listen to our brand new audio setup without having to worry about dragging B&W up two flights of stairs - that's where we come in! Not only are our team experts in high quality AV equipment, they're also professional bodybuilders* who can deliver and install your new toys quickly and efficiently.
Our in-house team can service those in Brisbane, the Gold Coast, and the Sunshine Coast. Give us a call to get an obligation-free quote today!
*the term 'professional bodybuilders' is used here loosely...
Our refund policy operates in a 30-day window - after this time we are unable to accept the product and cannot issue a refund. Don't worry, our products are hand picked from thousands of luxury brands to ensure you are only offered the best of the best so we doubt you'll need to consider this policy at all. If you are concerned about making the wrong decision when it comes to your purchase, please feel free to talk with our team of experts who can advise you on equipment based on your personal music taste, aesthetics, and the layout of your listening room. Still not convinced? Discuss the possibility of a loan (trial period) with our experts and hear the difference yourself.