Skip to product information
Media gallery

Media gallery

Media gallery

Media gallery
Gryphon Audio Diablo 333 Stereo Integrated Amplifier
Regular price

Sale price

$34,995

Unit price

per
Vendor: Gryphon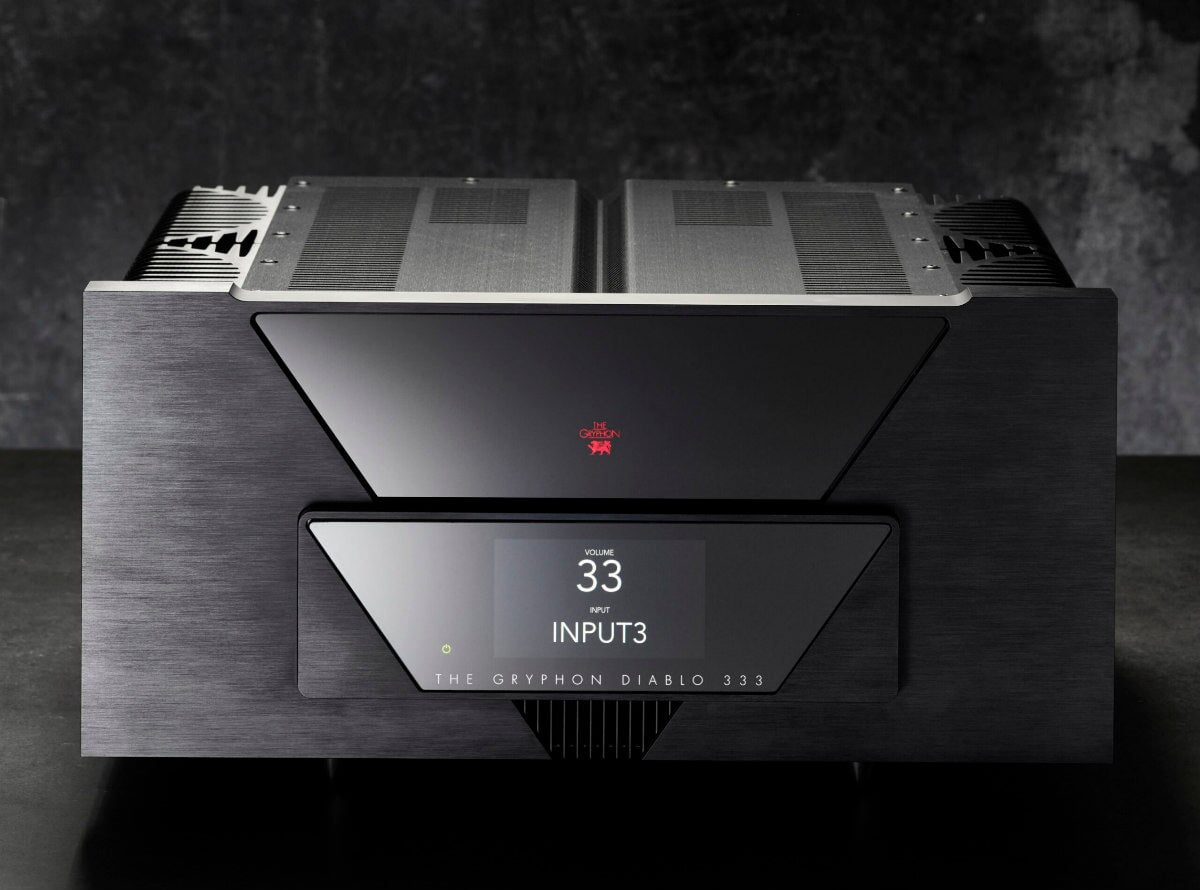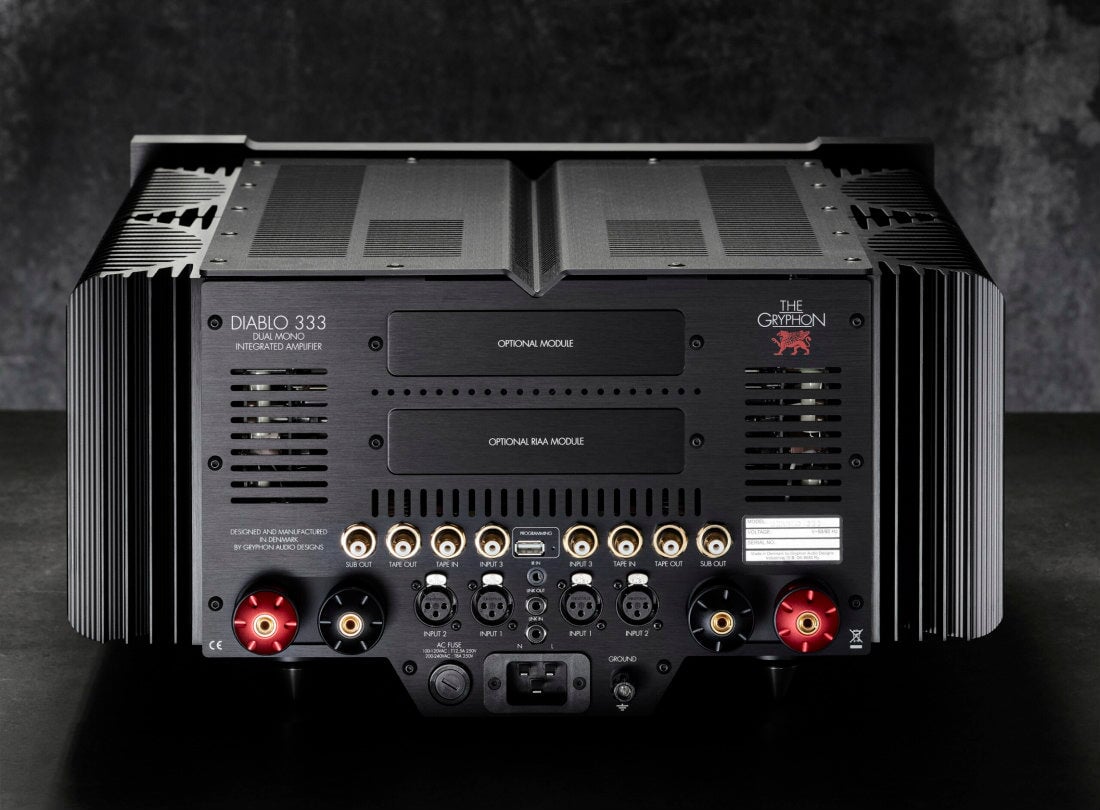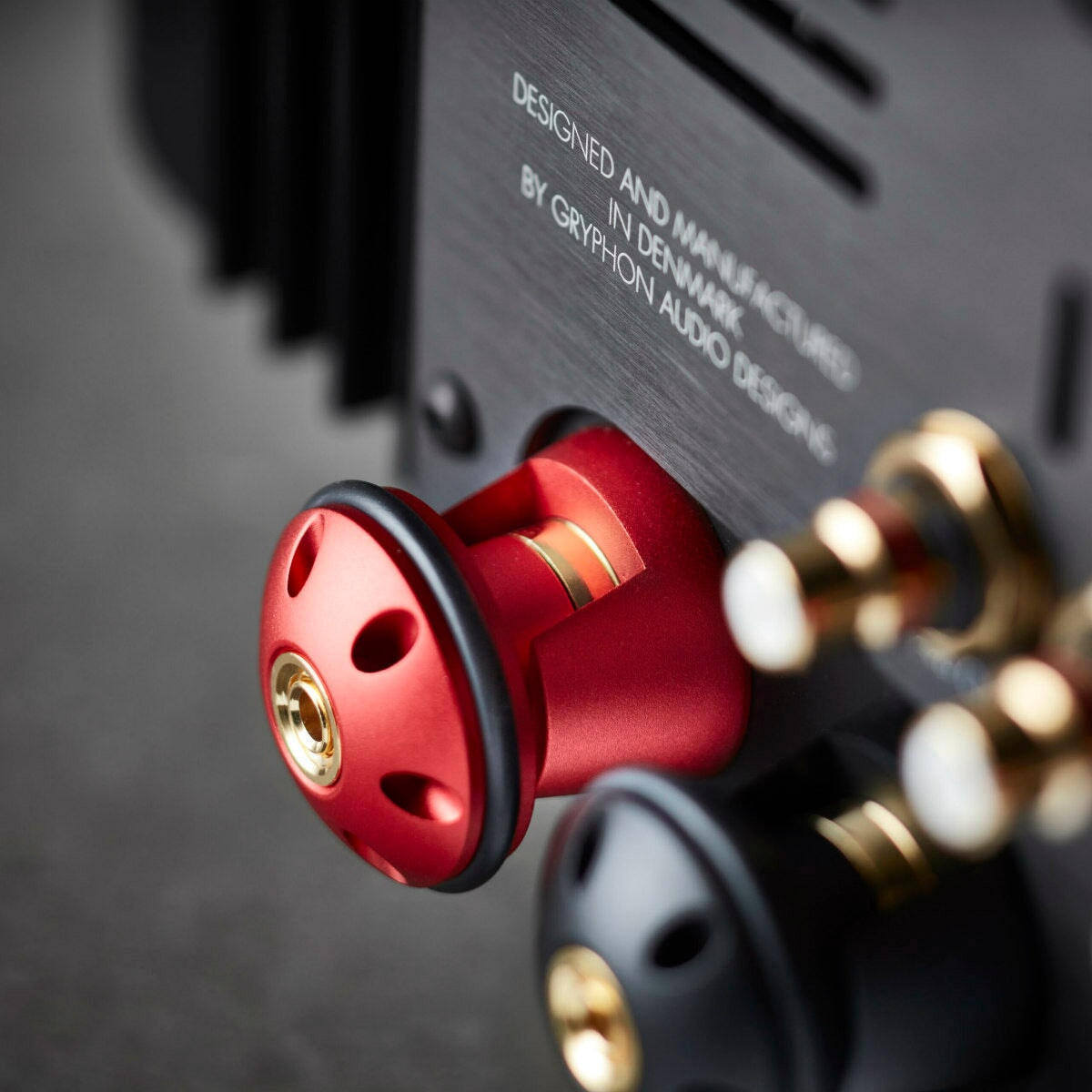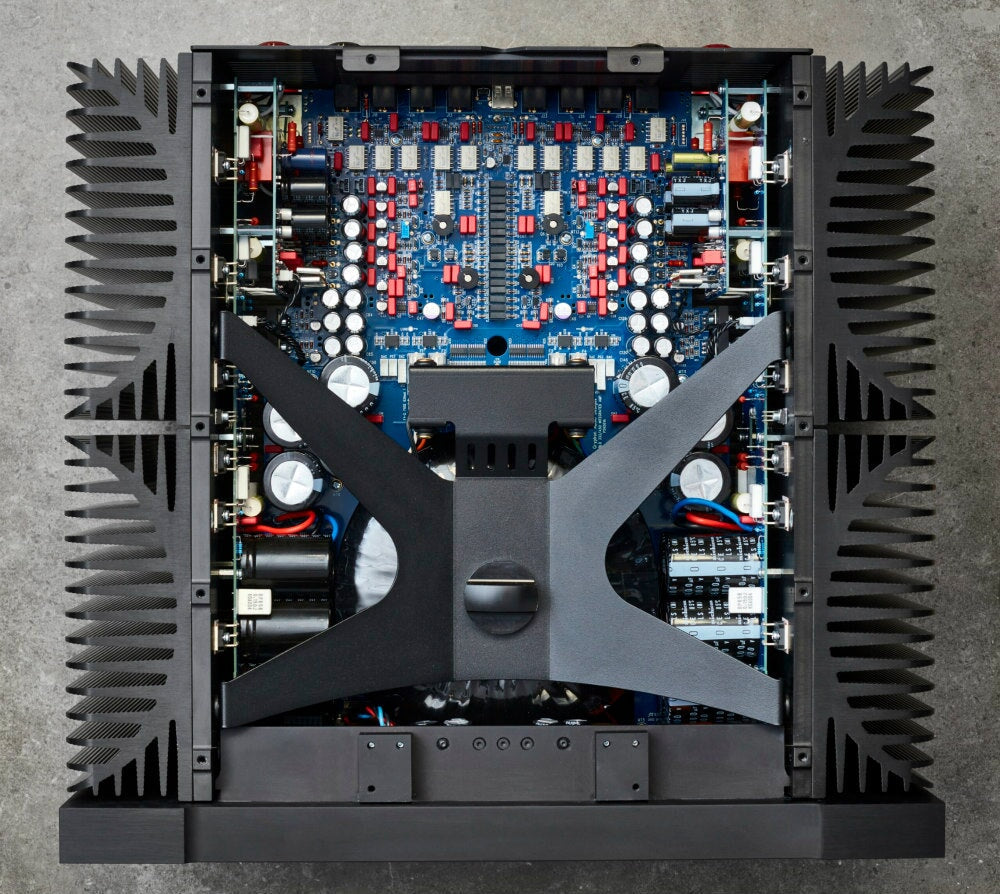 Notified by email when this product becomes available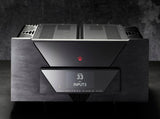 Gryphon Audio Diablo 333 Stereo Integrated Amplifier
Description

FEATURES

Installation

Returns
Available September 2023. Taking Pre-orders.
All new flagship integrated amplifier from Danish giant.


Improving upon perfection and thereby surpassing the legendary Diablo 300 was no simple feat: introduced at High End Munich 2015, the Diablo 300 established a new benchmark in Integrated Amplifier performance. With unanimous praise from the High End press and thousands of units sold, Diablo 300 has maintained its "Best-in-Class" status for nearly a decade, repeatedly besting newer and more expensive competitors.
Over the past eight years, however, new component technologies and intensive engineering research have suggested areas for improvement. Circuit highlights from the new Apex and Commander, Gryphon's flagship Amplifier and Preamplifier, have "Trickled-Down" to the Diablo 333, which boasts ten percent more output power than its legendary predecessor. New ultra fast, low-capacitance pre-driver transistors deliver both enhanced musicality and superior measured performance.
One look at the 333 and the Gryphon DNA is obvious: the triangular display panel with 4.3" TFT capacitive touch screen evokes the aesthetic created by Gryphon Founder Flemming Rasmussen for Apex and Commander, as do custom-made chassis spikes which enhance both mechanical integrity and visual harmony. Also developed for Apex, Gryphon's bespoke binding posts are also found on the 333's back panel. Sculpted from a block of aluminum, the remote handset from Commander replaces the "Wand" remote supplied with Diablo 300. A new, more intuitive menu structure enhances the user interface while a USB 2.0 socket on Diablo's rear panel simplifies firmware upgrades.
As with the Diablo 300, the 333 can be outfitted with optional Phono and DAC modules which have been completely redesigned for the new amplifier. The PS-3 RIAA module features True Dual Mono Class A-coupled topology from input to output, with no global negative feedback and discrete balanced circuitry featuring matched transistor arrays. Gold-plated Neutrik XLR balanced input sockets replace the RCA sockets utilized in the previous generation. MC load impedance can be set externally with left/right rear panel switches, versus the internal jumpers
found on the PS-2S. MC/MM setting is front-panel selectable via the Diablo 333 menu. Gryphon's new DAC-3 D/A MODULE incorporates the latest High-Performance Sabre DAC: the ES9039PRO. Seven user-selectable PCM digital roll-off filters are included, as are a full assortment of USB, AES/EBU, BNC and TOSLINK inputs. The 333's USB input is compatible with all current Digital Audio Formats.
True Dual Mono configuration
Zero global negative feedback
Microprocessor-controlled 43-step true balanced relay volume attenuator for best sonic performance featuring only 1-2 resistors in series with signal at all levels.
Local Shunt regulators for best noise suppression
Ten high-power output transistors in each channel
Diablo 333 utilizes new ultra-fast, low-capacitance pre-driver transistors.
Polypropylene capacitors for local power supply decoupling
Optional phono stage module, PS3 MM/MC
Optional DAC3 module with one USB, 2 x SPDIF, 1 AES and 1 optical input
Ultra-short signal path
Minimal internal wiring
Four-layer printed circuit boards with 70µ copper on all layers
Dual Mono Holmgren toroidal transformer
PCB-mounted sockets eliminate wiring and shorten the signal path.
Gold-plated Neutrik XLR sockets for two balanced sources
Gold-plated phono sockets with Teflon insulation for two inputs and two outputs
Gold-plated Gryphon custom-built binding posts.
Fixed-level AV throughput for uncompromising integration with surround preamplifier.
Input level match
4.3" TFT capacitive touch screen with 4mm hardened glass in front
Intuitive menu structure
12Vdc link input and output
Infrared Receiver input via input on rear panel
Firmware upgradeable via USB 2.0 socket on rear panel
Non-invasive protection system
Infrared remote control
EU CE approval
Standby power consumption < 0.5W
Designed and built in Denmark
Exterior design by Flemming E. Rasmussen
Electronics design by Tom Møller
Sometimes we want to listen to our brand new audio setup without having to worry about dragging B&W up two flights of stairs - that's where we come in! Not only are our team experts in high quality AV equipment, they're also professional bodybuilders* who can deliver and install your new toys quickly and efficiently.
Our in-house team can service those in Brisbane, the Gold Coast, and the Sunshine Coast. Give us a call to get an obligation-free quote today!
*the term 'professional bodybuilders' is used here loosely...
Our refund policy operates in a 30-day window - after this time we are unable to accept the product and cannot issue a refund. Don't worry, our products are hand picked from thousands of luxury brands to ensure you are only offered the best of the best so we doubt you'll need to consider this policy at all. If you are concerned about making the wrong decision when it comes to your purchase, please feel free to talk with our team of experts who can advise you on equipment based on your personal music taste, aesthetics, and the layout of your listening room. Still not convinced? Discuss the possibility of a loan (trial period) with our experts and hear the difference yourself.