Skip to product information
Media gallery

Media gallery

Media gallery

Media gallery
GAIA II
Regular price

Sale price

$450

Unit price

per
Vendor: IsoAcoustics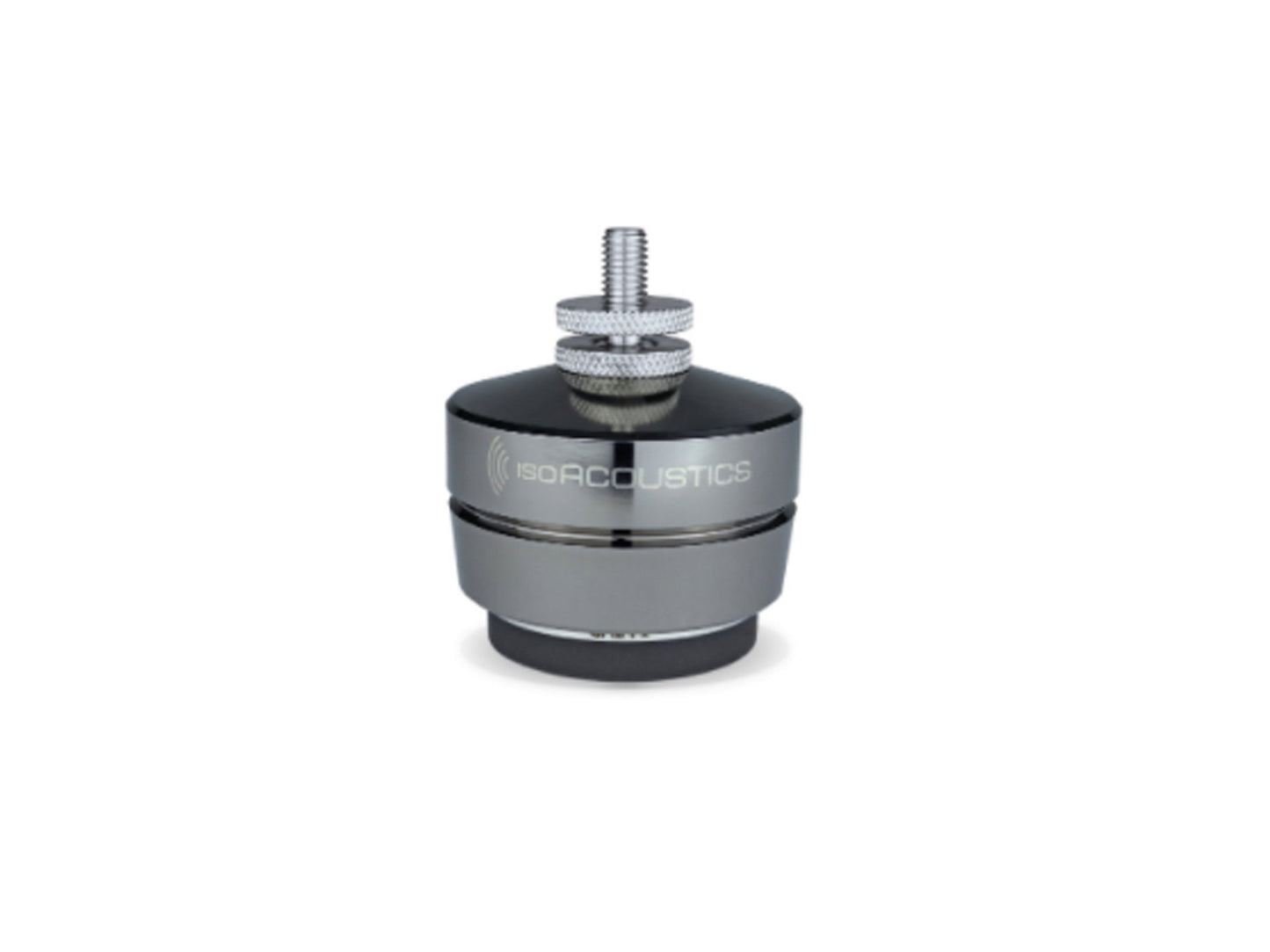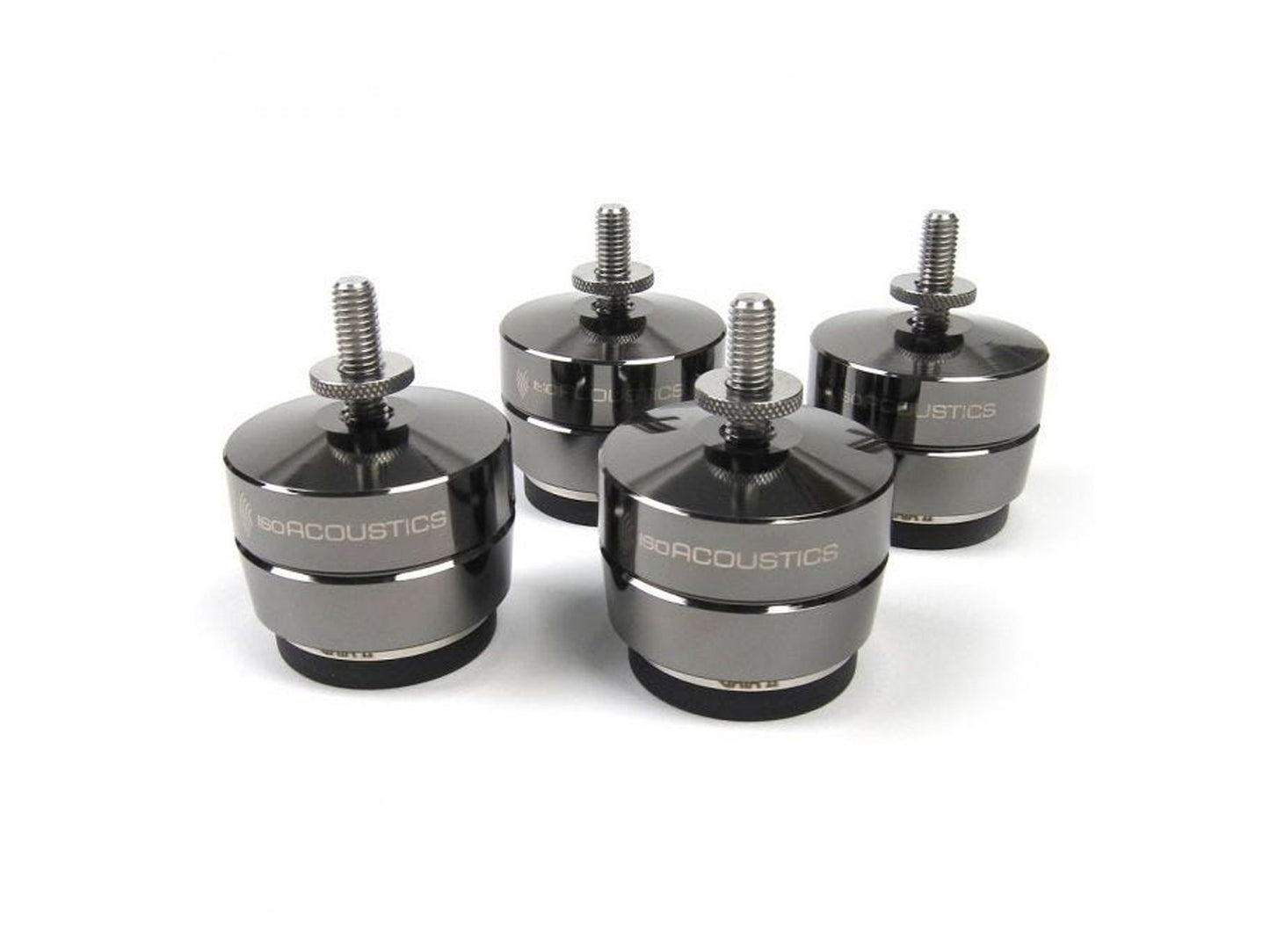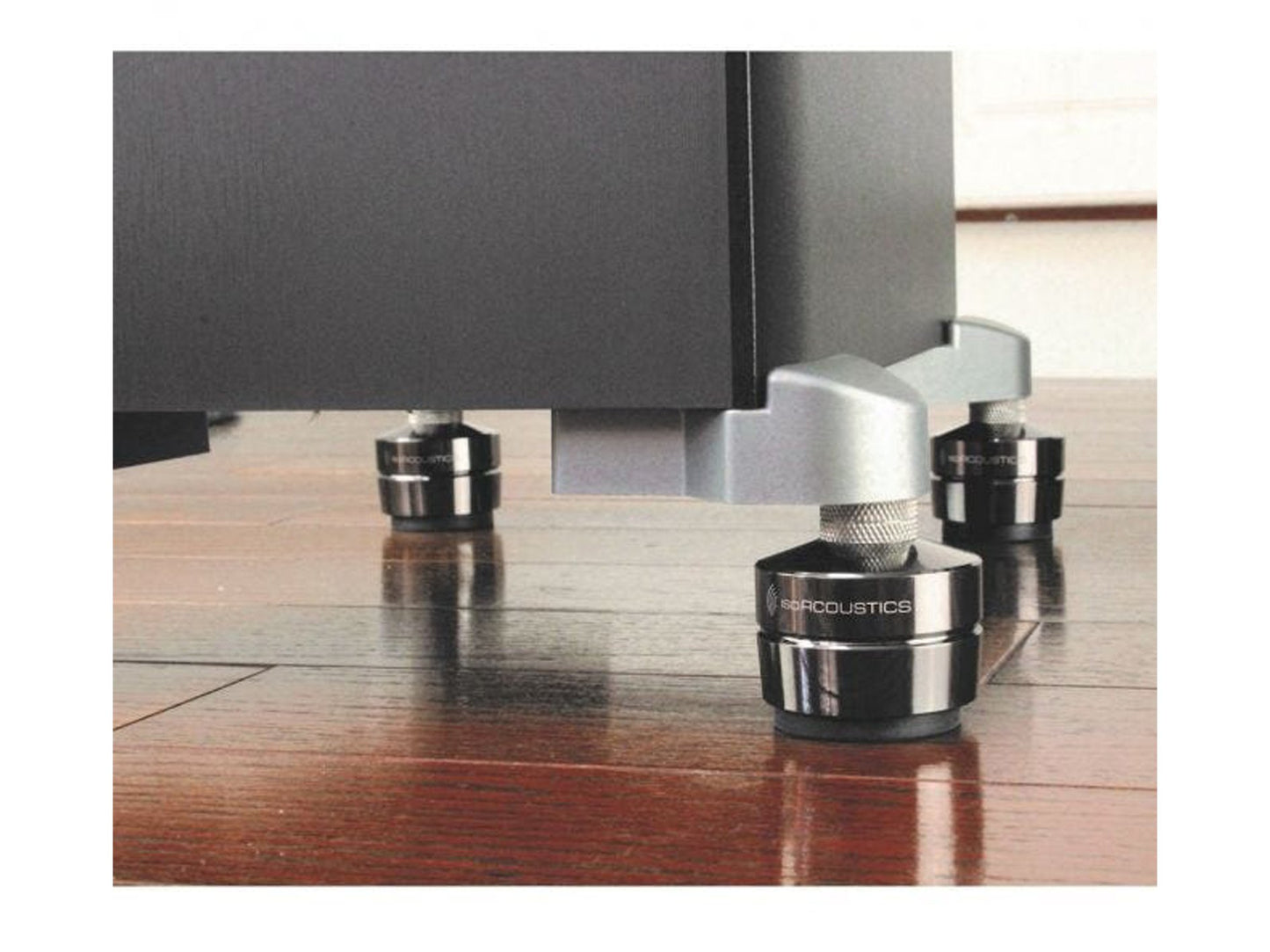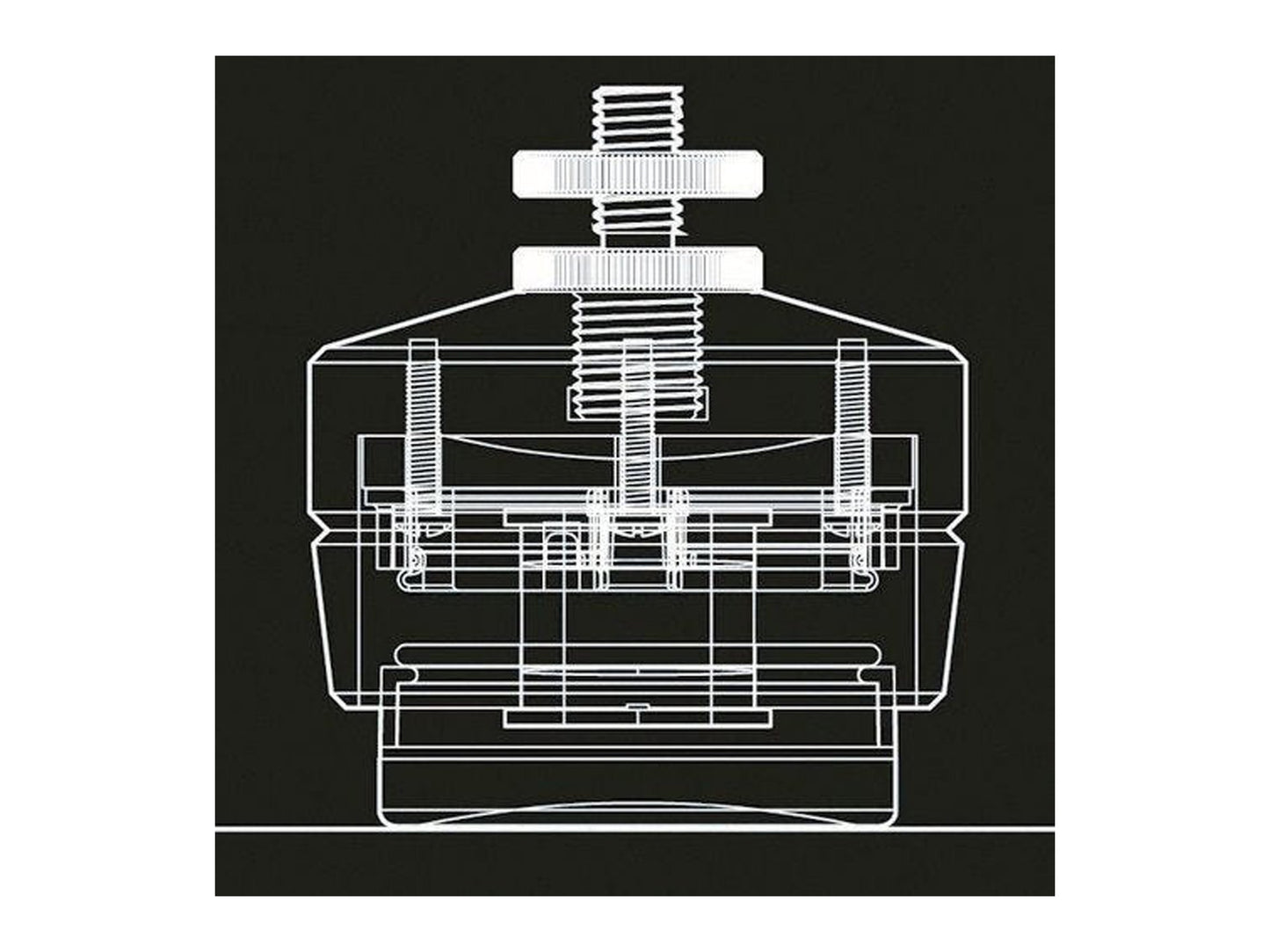 Notified by email when this product becomes available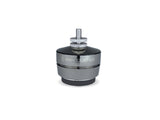 Description

Specification

Reviews

Installation

Returns
IsoAcoustics
GAIA II
Provides improved sound clarity and openness for floor standing speaker and subwoofers weighing 120lbs or less. 
GAIA II is designed for floor standing speakers and subwoofers weighing up to 120 lbs (54Kg). Finished in an elegant machined dark chrome metal housing, the GAIA II incorporates IsoAcoustics' patented design principles to deliver extraordinary acoustic results. GAIA II provides a high degree of isolation while resisting lateral movement and oscillations to maintain alignment with the listening position. Internal reflections from the hard-supporting surface are attenuated resulting in greater sound clarity and openness.

The sound stage blossoms to open up a three-dimensional image of natural, spatial sound. 
KEY FEATURES
Allows your high-end speakers to perform to their full potential
Eliminates a major factor affecting speaker performance, the surface
The soundstage blossoms to open up a three-dimensional image of natural, spatial sound.
Optimised for larger floorstanding speakers weighing up to 54kg
4 feet included. For a single speaker
Three thread sizes included (M6, M8, and ¼ -20)
Thread Adaptor Kit available separately for speakers with a less common thread size


Designed for floor standing speakers weighing up to 120 lbs or 54kg, the GAIA II will provide more openness and clarity, while reducing structural borne noise.
Optimal results are achieved by installing the GAIA isolators with the logo facing the listening position, or rotated 180 degrees, to align the isolators with the speaker's motive forces. Lift and place the speakers into position as the GAIA lower isolators will adhere to the supporting surface.
The GAIA's are threaded into the base of the speaker or subwoofer to replace the existing spikes or feet. Threading the GAIA's into the base of the speaker creates a strong connection with the speaker. With the top of the GAIA housing connected with the speaker and the bottom of the GAIA connected to the supporting surface, all of the energy is then managed by the GAIA's internal isolator.
The GAIA II includes thread adaptors for sizes M6-1.0, M8-1.25 and ¼"-20. Alternative thread size adaptors are available upon request through IsoAcoustics distributors.
Click Here to learn about the GAIA thread adaptors and how to determine which size your speaker requires.
OPTIONAL ACCESSORIES
Carpet Discs
Designed to maintain stable support on carpet, the optional Carpet Spikes work with the GAIA I isolators to provide improved performance on thicker pile carpet and carpet with under pads.
B&W Plate Adaptor
The B&W plate adapts the GAIA I to the Bowers & Wilkins Nautilus and Diamond series speakers. The ball-casters are removed and replaced with the B&W plate which provides a threaded hole for the appropriate stud to screw into.
B&W D3 Plate Adaptor
The B&W D3 plate adaptor replaces the wheels on B&W D3 speakers and provides a threaded hole for the appropriate GAIA stud to screw into.
DIMENSION
W 2''x H 1.7''(51mm x 43mm)


SUPPORT
CONSTRUCTION 
Machined stainless steel structure


WARRANTY
WHAT'S IN THE BOX?
4 Isolator feet
Four M12 threaded posts
Four M8 threaded posts
Four 

 

 

1

/4 - 20 threaded posts

Eight M8 nuts 
Four M12 nuts
Four 

 

 

1

/4-20 nuts 

Storage box


* Customer will require 2 sets per pair of speakers.
''The GAIA II's are simple, elegant, and easy to integrate. In fact, appearance-wise, they look better than factory. But where they truly shine is in the sound department, introducing noteworthy focus and forcing an uptick in soundstage clarity. Simply superb!''
Read the full review here on AV Equipment. 
"Install IsoAcoustics GAIAs, replacing whatever footers your speakers came with. In every instance I'm familiar with, the GAIAs produced a marked improvement in overall clarity…"
Read the full review on Stereophile. 
"With every track, I consistently heard tighter bass and lower midrange, with greater focus and depth"
Read the full review on Hometheater. 
''...Instruments and voices were more precisely defined on the soundstage, which itself was wider and higher.''
''A remarkable product.'' 
Read the full review on Stereophile Magazine. 

"Overall soundstage presence was more accurate, transparent and spatial.''
Read the full review on Hifi Pig. 
''Music just sounds right with them in place, and the price is right too''
Read the full review on Hifi Choice (Hifi Choice Recommended).
Sometimes we want to listen to our brand new audio setup without having to worry about dragging B&W up two flights of stairs - that's where we come in! Not only are our team experts in high quality AV equipment, they're also professional bodybuilders* who can deliver and install your new toys quickly and efficiently.
Our in-house team can service those in Brisbane, the Gold Coast, and the Sunshine Coast. Give us a call to get an obligation-free quote today!
*the term 'professional bodybuilders' is used here loosely...
Our refund policy operates in a 30-day window - after this time we are unable to accept the product and cannot issue a refund. Don't worry, our products are hand picked from thousands of luxury brands to ensure you are only offered the best of the best so we doubt you'll need to consider this policy at all. If you are concerned about making the wrong decision when it comes to your purchase, please feel free to talk with our team of experts who can advise you on equipment based on your personal music taste, aesthetics, and the layout of your listening room. Still not convinced? Discuss the possibility of a loan (trial period) with our experts and hear the difference yourself.