Skip to product information
Media gallery

Media gallery

Media gallery

Media gallery

Media gallery
DG - 1RP - Dynamic Groove
Regular price

Sale price

$5,995

Unit price

per
Vendor: Vertere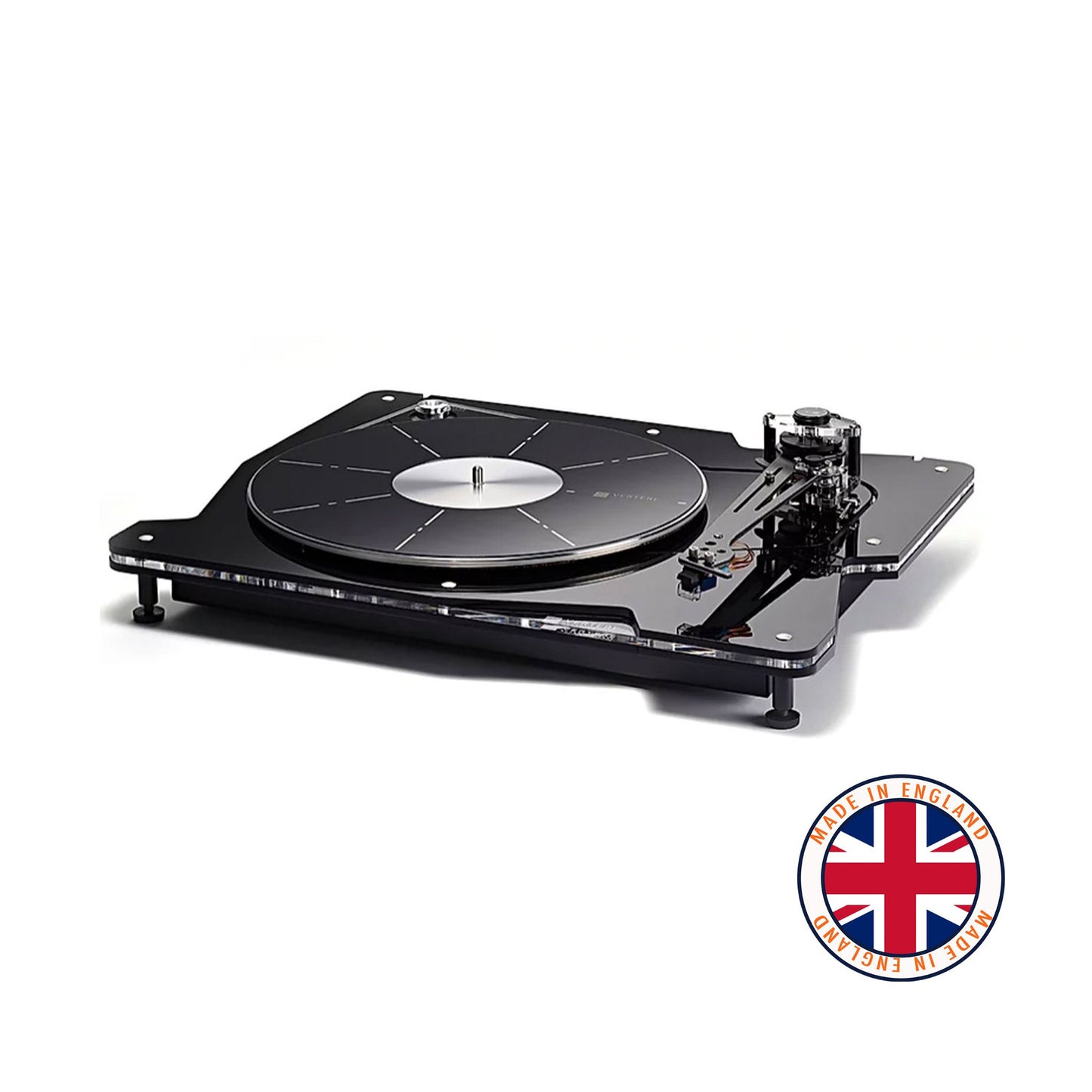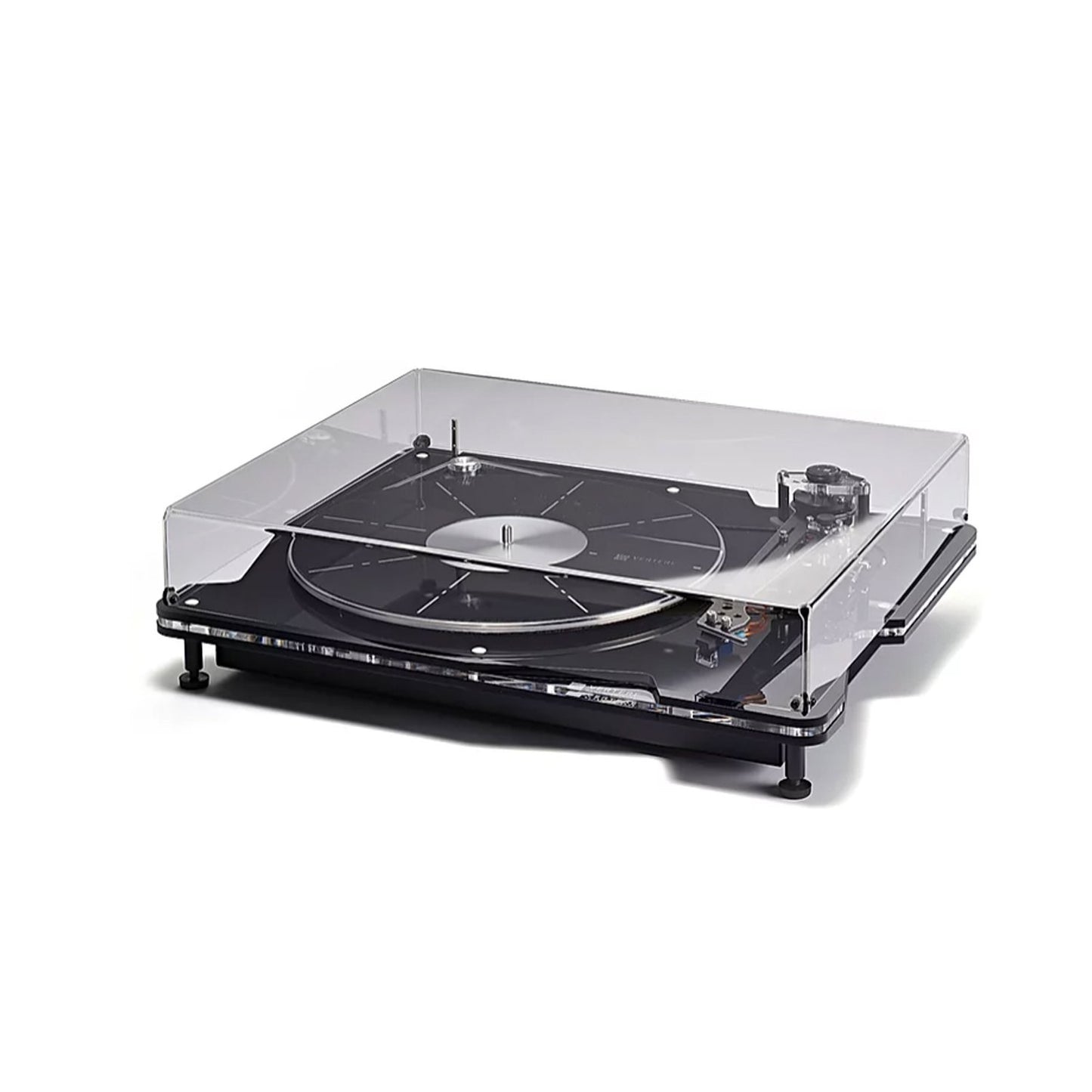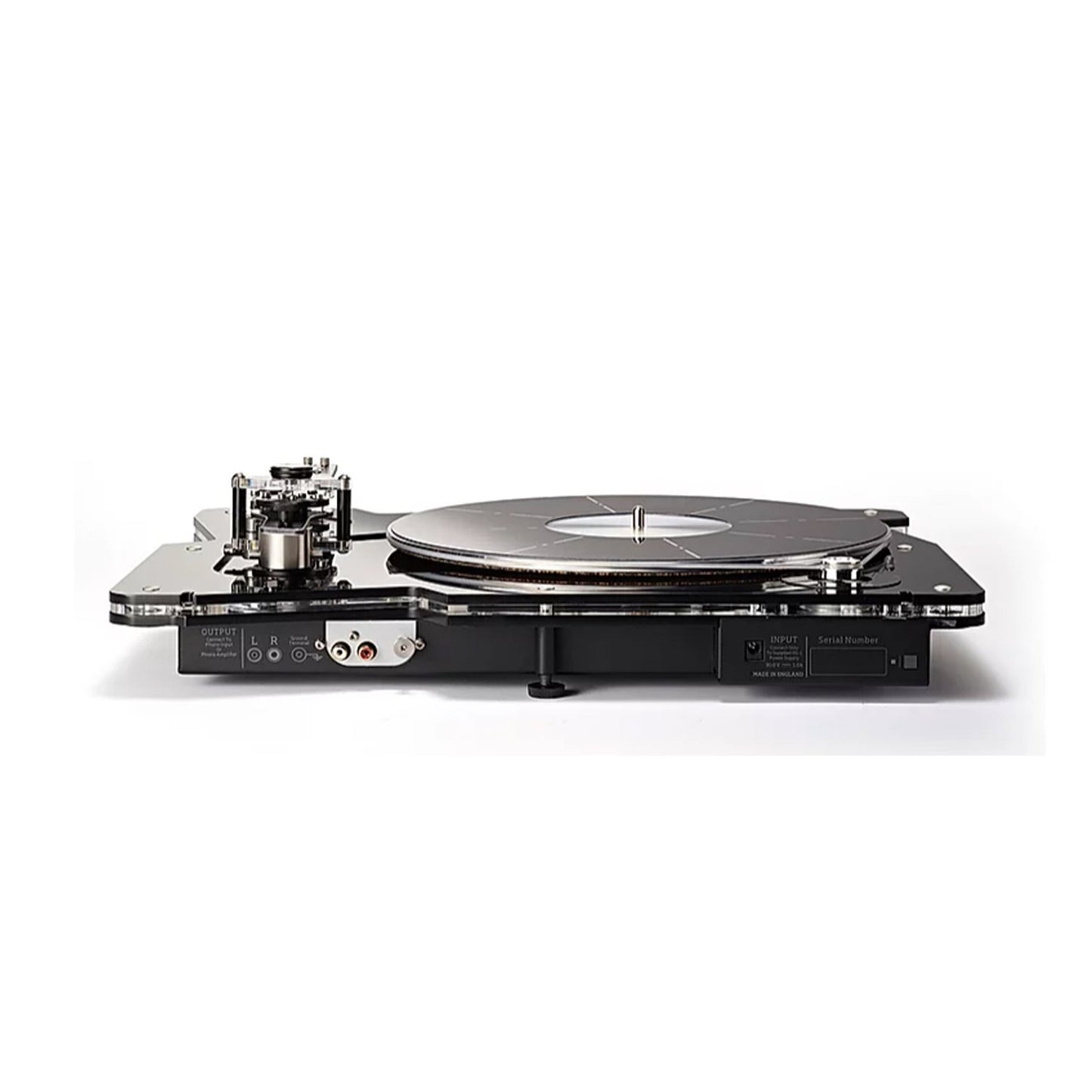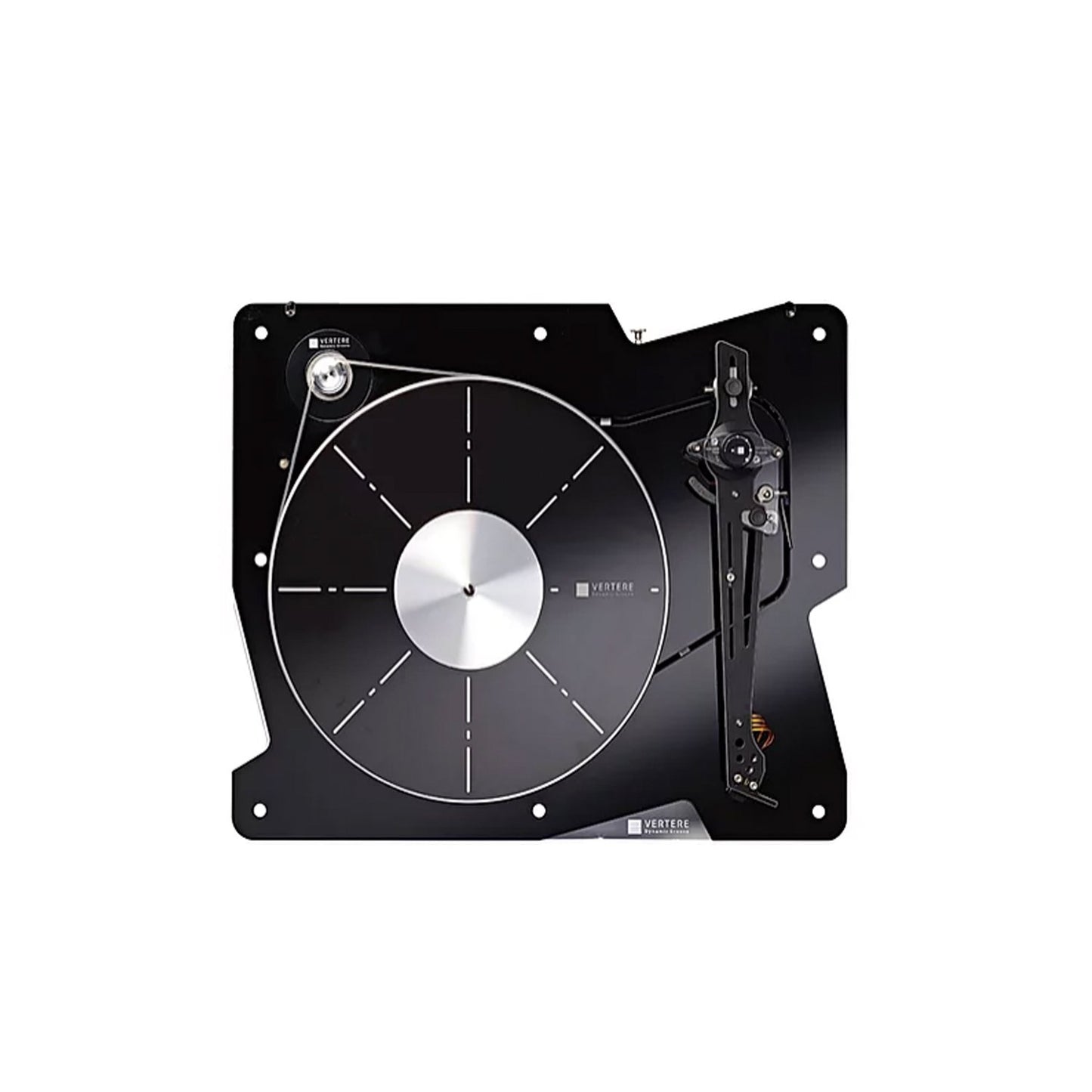 Notified by email when this product becomes available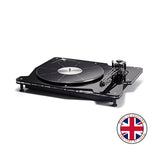 DG - 1RP - Dynamic Groove
Description

Specifications

Review

Tips & Tricks

Installation

Returns
Vertere
 DG - 1RP - Dynamic Groove
The Vertere DG-1 Dynamic Groove Record Player is our most affordable design; the easiest to set up and use, and also contains some of our most innovative thinking.
For those daunted by the idea of setting up a record player, many of which seem to arrive in kit form, the DG-1 is as close as you're going to get to 'plug and play' in a high-end, high-performance record player, and yet packed with innovations. The DG-1 is our simplest record player, yet also our most highly-developed. Here's why… When it came to building a new, easy-to-use, entry-level model for our record player range, we could have taken the easy route of simply replicating much of what we've already done in our flagship models, just using less expensive materials and components. But that would have been too easy and rather unsatisfactory – after all, we're all about designing to a level of performance, not a price. So a complete re-imagining was the only approach to take.
Why Record Player DG-1 Dynamic Groove?
Simple – High end, high performance out of the box

Sophisticated – Innovative technology encapsulated in elegant design

Precise – Fully programmable, microprocessor controlled made future proof

Fun – Supreme platform to bring your vinyl collection to life
Types:
Vertere - DG-1 Starter Package 1

Includes stylus balance & D-Fi Stereo RCA cable
Vertere - DG-1 Starter Package 2

Includes stylus balance & D-Fi Stereo RCA cable + Magneto MM Cartridge
Vertere - DG-1 Redline Package 1

Includes stylus balance, Techno Mat, 3x Iso-Paw & Redline Stereo RCA cable
Vertere - DG-1 Redline Package 2

Includes stylus balance, Techno Mat, 3x Iso-Paw & Redline Stereo RCA cable + Sabre MM Cartridge
Type
Belt Drive
Motor
24 Pole Synchronous
Acetal Spindle Thrust Bearing
Motor Mount
Axially De-coupled
Pulley
Super Precision Aluminium Alloy
Drive Belt
Bespoke Silicone Rubber
Platter DG-1
Precision Machined Aluminium Alloy
PETG Bonded Record Interface Mat
Underside Bonde Resonance Control Disc
Bearing Spindle DG-1
Stainless Steel
Super Precision Machined and Polished
Roundness / Concentricity
< 5 Microns
Bearing Housing
Brass
Super Precision Machined
Bore Tolerance < 5 Microns
Super Precision Tungsten Carbide Ball
Plinth Structure
3 Layer Acrylic
Top and Sub-Plinth, Internally Illuminated
Isolation System
4 Point, Bespoke Silicone Rubber
Support Structure
Steel Chassis
Three Adjustable Feet
Motor Drive
Advanced Microprocessor Controlled
Fully Programmable and Motor Noise Reduction
Speeds
33.3 and 45 rpm (+/- 0.2%)
Electronically Selectable
Dust Cover
Non-resonant Acrylic
Dimensions (W x D x H)
469 x 384 x 130mm (including dust cover)
Power Supply
Wall Adaptor Type
UK, US, EU and AUS Exchangeable Plugs
100 – 240 Vac with 1.5m Cord
Weight
8kg
DG-1 Tonearm
Type
Fixed Axis Bearing
Effective Length 240mm
Overhang 17.5mm
Offset Angle 22.9°
Tonearm Beam
Aluminium/Polymer Sandwich

Bearing Structure
Twisted Nylon 6.6/6 Thread
Counterweight
Stainless Steel
With Adjustable Tracking
Weight Block
Internal Wiring
Gold Plated Flexible PCB
With Gold Plated Cartridge Tags
One Piece From Cartridge
To Output
RCA Sockets
Weight

280
"I think I'd struggle to find anything that appealed to my ear more than this Vertere combination."
- Click here to read the full review
"Put simply, the DG-1 redefines what is sonically possible at its price point." 
Sometimes we want to listen to our brand new audio setup without having to worry about dragging B&W up two flights of stairs - that's where we come in! Not only are our team experts in high quality AV equipment, they're also professional bodybuilders* who can deliver and install your new toys quickly and efficiently.
Our in-house team can service those in Brisbane, the Gold Coast, and the Sunshine Coast. Give us a call to get an obligation-free quote today!
*the term 'professional bodybuilders' is used here loosely...
Our refund policy operates in a 30-day window - after this time we are unable to accept the product and cannot issue a refund. Don't worry, our products are hand picked from thousands of luxury brands to ensure you are only offered the best of the best so we doubt you'll need to consider this policy at all. If you are concerned about making the wrong decision when it comes to your purchase, please feel free to talk with our team of experts who can advise you on equipment based on your personal music taste, aesthetics, and the layout of your listening room. Still not convinced? Discuss the possibility of a loan (trial period) with our experts and hear the difference yourself.