Skip to product information
Media gallery

Media gallery

Media gallery
PA-One+
Regular price

Sale price

$3,100

Unit price

per
Vendor: QUAD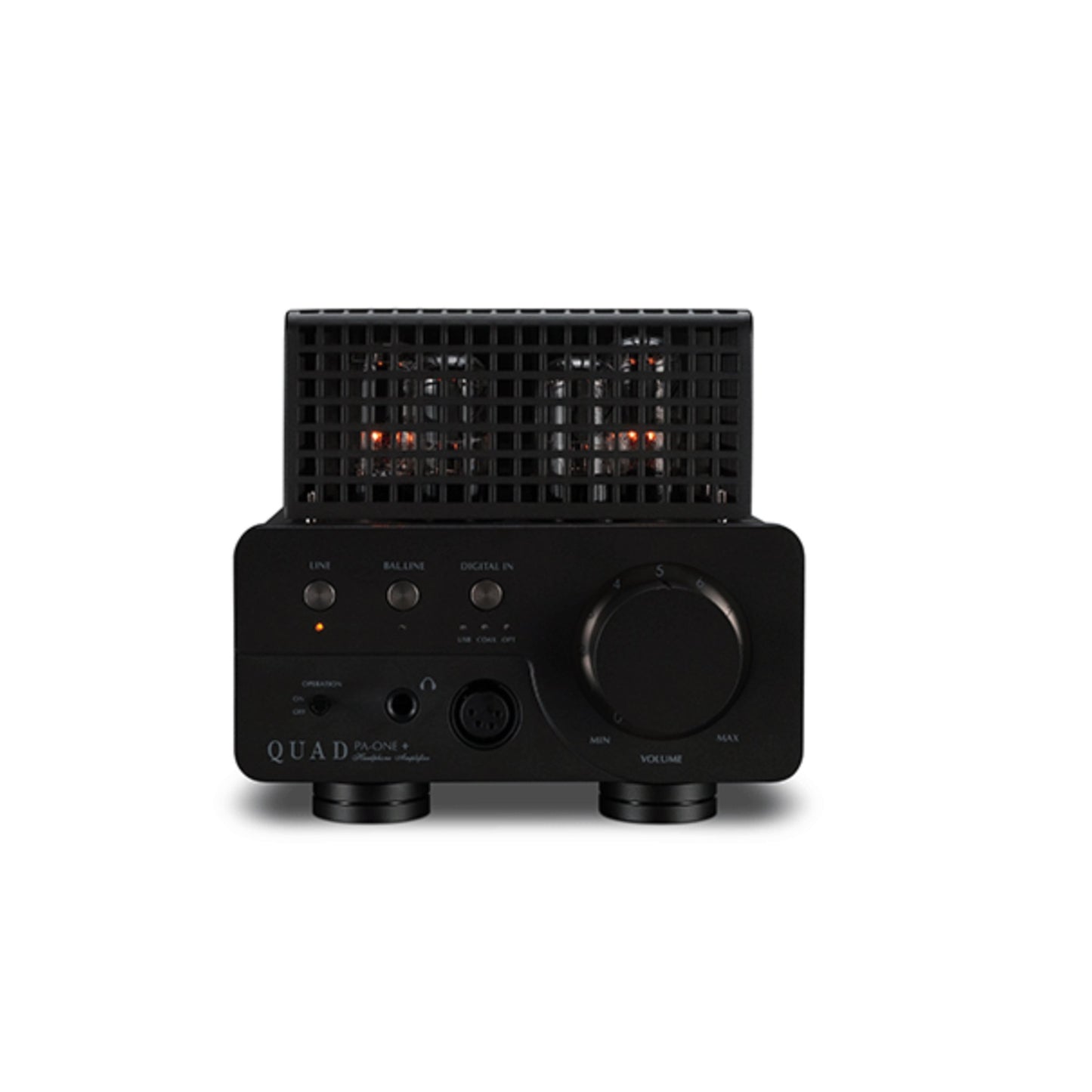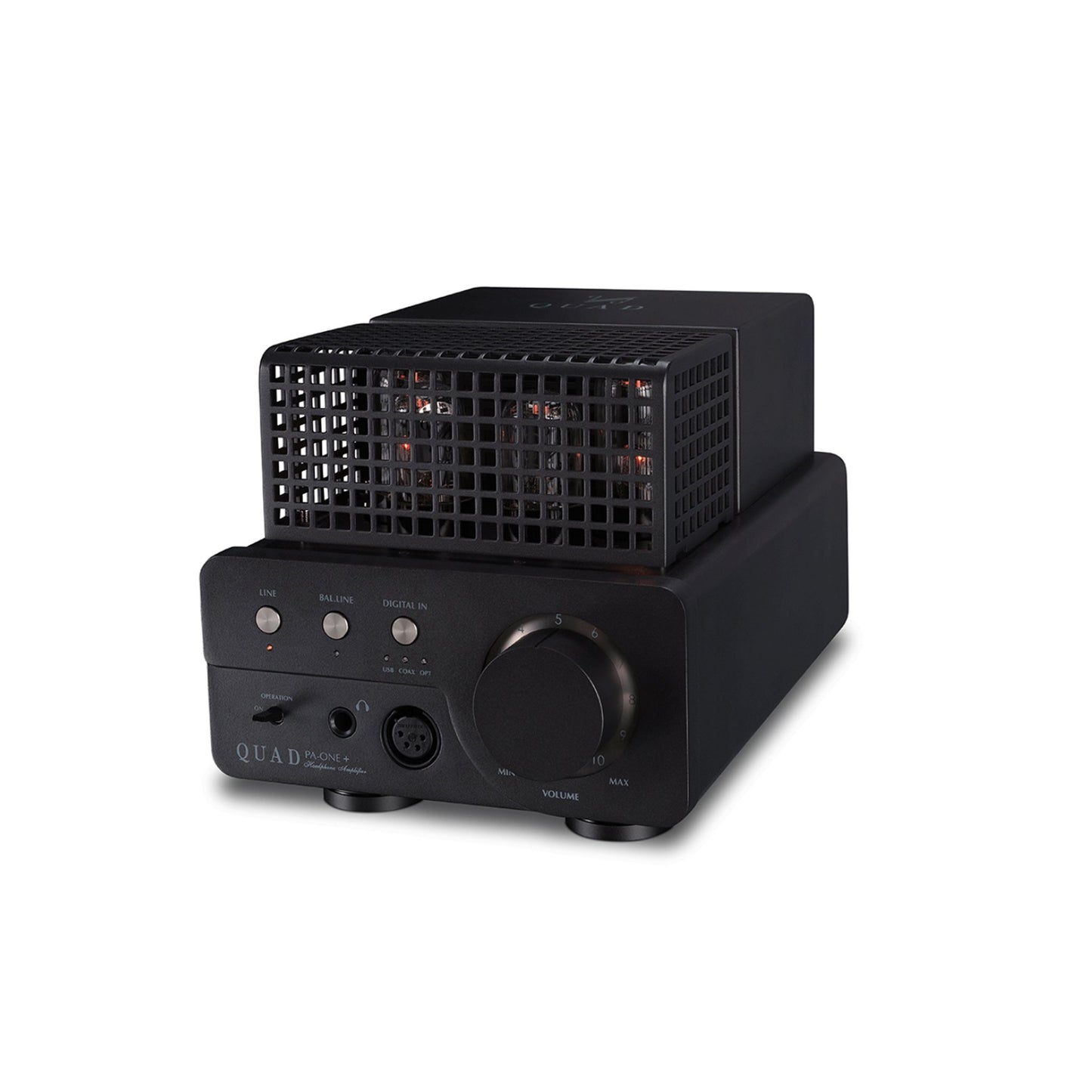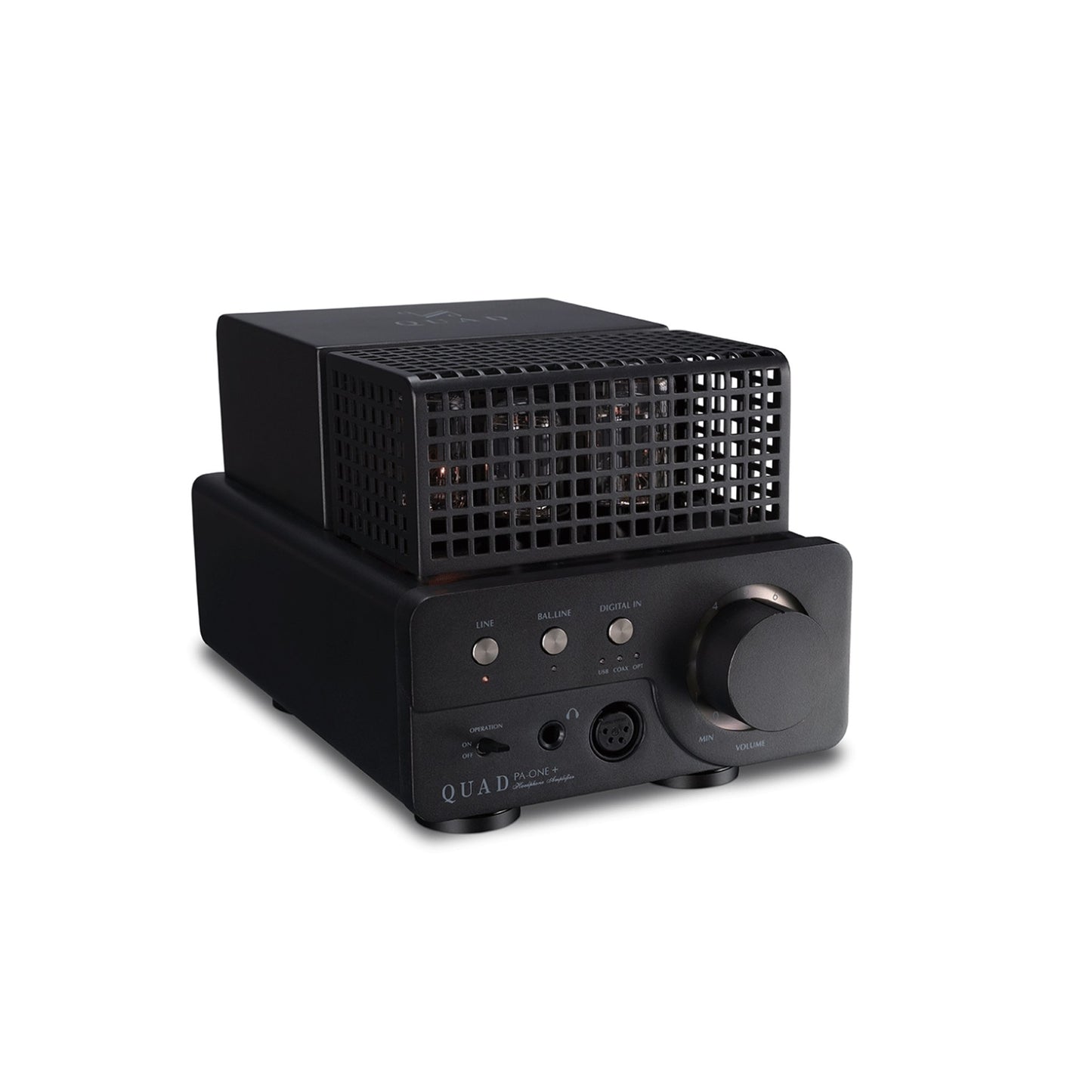 Notified by email when this product becomes available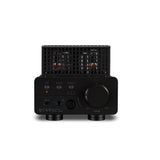 Description

Specification

Installation

Returns
Quad
PA-One+
Headphone Amplifier
A highly versatile and user-friendly valve amplifier that has been designed to be the perfect match for any headphone devotee. Simple and effective with an amazingly wide variety of digital and analogue sources – balanced, RCA, coaxial, optical, USB; make it easy to listen to music without ever having to ponder on decoding different formats.
Overview
We've Come A Long Way
The landscape of how we consume and listen to music has radically changed. Over-ear headphones have seen a massive rise in popularity and that's because put simply – they sound better than ever. With over-ear headphones, bigger is better. Larger drivers, larger headband, more detail, a wider frequency response and all-around better performance – you can finally enjoy a high-end hi-fi sound in a completely personal experience.
However, there's one weak link. The devices we're enjoying our digital music collections with cannot perform to the same high standard. While ultra-thin laptops and super-fast computers are a more than a convenient host for online streaming services, unfortunately, their headphone inputs are not equally matched…
Get The Best Out Of Your Headphones
…The Quad PA-One+ is dedicated to achieving the best possible sound quality of any set of headphones connected to it.
A whole host of connections, both analogue and digital-driven by hi-fi amplifier valves bring an exciting detail to your music.
With a nod to Peter Walker's styling and topology of his original valve amplification and superior quality from aesthetics to audio make a truly exquisite amplifier. The sound is full of life, yet without the unwanted colouration, many would expect from such amplifiers. The genuine heritage of Quad has been preserved with all the features to enjoy modern audio mediums.
Technology
What's new?
Re-engineered board for improved output power – 500mW into 32ohms, wider frequency response and vastly improve S/N ratio. Improved DAC – now with ESS Sabre 9018 K2M DAC for PCM playback up to 384 kHz and DSD256.
Redesigned internal QUAD valve circuitry for more efficient performance.
Updated Lancaster Grey finish
Classic Meets Contemporary
Quad engineers have relied on valve technology for our trademark sound. Referencing the high standards set by the Quad II, valve amplifier as a benchmark, we're sure you can enjoy a level of audio fidelity which we have consistently delivered since 1936, this time packaged into a personal hi-fi experience.
Carefully selected hi-fi amplification valves; 2 × 6SL7 and 2 × 6SN7
allow the PA-One+ to deliver the latest technology in perfect harmony with traditional hi-fi.
True to tradition, the front panel is dominated by a large volume and balance control, while input select and impedance mode controls are in keeping with the rest of our product range for a perfect match.
The valves and electronics are housed in a new smoother, Lancaster Grey steel chassis which is compact enough for a stand-alone space-saving setup, while it can also be an integral part of a high-end, large-scale system.
Connect With Your Music
An amazingly wide variety of digital and analogue sources are on hand. Balanced, RCA, Coaxial, Optical and USB, makes it easy to listen to music without ever having to ponder on decoding different formats. Simple and effective. Additionally, low impedance and high impedance modes enable connection to a plethora of modern, popular headphones.
With the increased popularity of computers as the source, the PA-One+ USB DAC allows you to enjoy listening to digital music sources from a computer or laptop (Windows or Mac) via USB connection.
The PA-One+ is USB 1.1 and 2.0 compliant and supports sampling frequencies ranging from 35kHz to 384kHz and DSD256 file formats – a real treat for any hi-fi enthusiast.
With dedicated gold-plated RCA outputs, the PA-One+ is a pre-amp in its own right and can be integrated into part of a larger hi-fi system, too.
| | |
| --- | --- |
| Input Impedance | 50kΩ |
| Output Power | 500mW(@ 32Ω ) |
| Output Impedance | 32Ω~300Ω |
| Input Sensitivity | 300mV |
| Frequency Response | 20Hz~20kHz (+0dB,-0.5dB) |
| Distortion | 0.5% at 1kHz |
| Channel Balance | ±0.5dB |
| S/N Ratio | 90dB |
| Vacuum Tubes | 2x 6SL7, 2x 6SN7 |
| Digital Input Sampling Frequencies | 44.1kHz-192kHz, 384kHz(USB), DSD256(USB) |
| Input Jack | 3-pin balance, 1xRCA, 1xUSB, 1xCOAX, 1xOPT |
| Output Jack | 1xstandard headphone jack ; |
| Size(WÅ~DÅ~H) | 4-pin balance headphone jack; 1xRCA output |
| Net Weight | 180mm x 260mm x 170mm |
Sometimes we want to listen to our brand new audio setup without having to worry about dragging B&W up two flights of stairs - that's where we come in! Not only are our team experts in high quality AV equipment, they're also professional bodybuilders* who can deliver and install your new toys quickly and efficiently.
Our in-house team can service those in Brisbane, the Gold Coast, and the Sunshine Coast. Give us a call to get an obligation-free quote today!
*the term 'professional bodybuilders' is used here loosely...
Our refund policy operates in a 30-day window - after this time we are unable to accept the product and cannot issue a refund. Don't worry, our products are hand picked from thousands of luxury brands to ensure you are only offered the best of the best so we doubt you'll need to consider this policy at all. If you are concerned about making the wrong decision when it comes to your purchase, please feel free to talk with our team of experts who can advise you on equipment based on your personal music taste, aesthetics, and the layout of your listening room. Still not convinced? Discuss the possibility of a loan (trial period) with our experts and hear the difference yourself.