Skip to product information
Media gallery

Media gallery

Media gallery

Media gallery
Omen Bookshelf Mk.II
Regular price

Sale price

$0

Unit price

per
Vendor: Zu Audio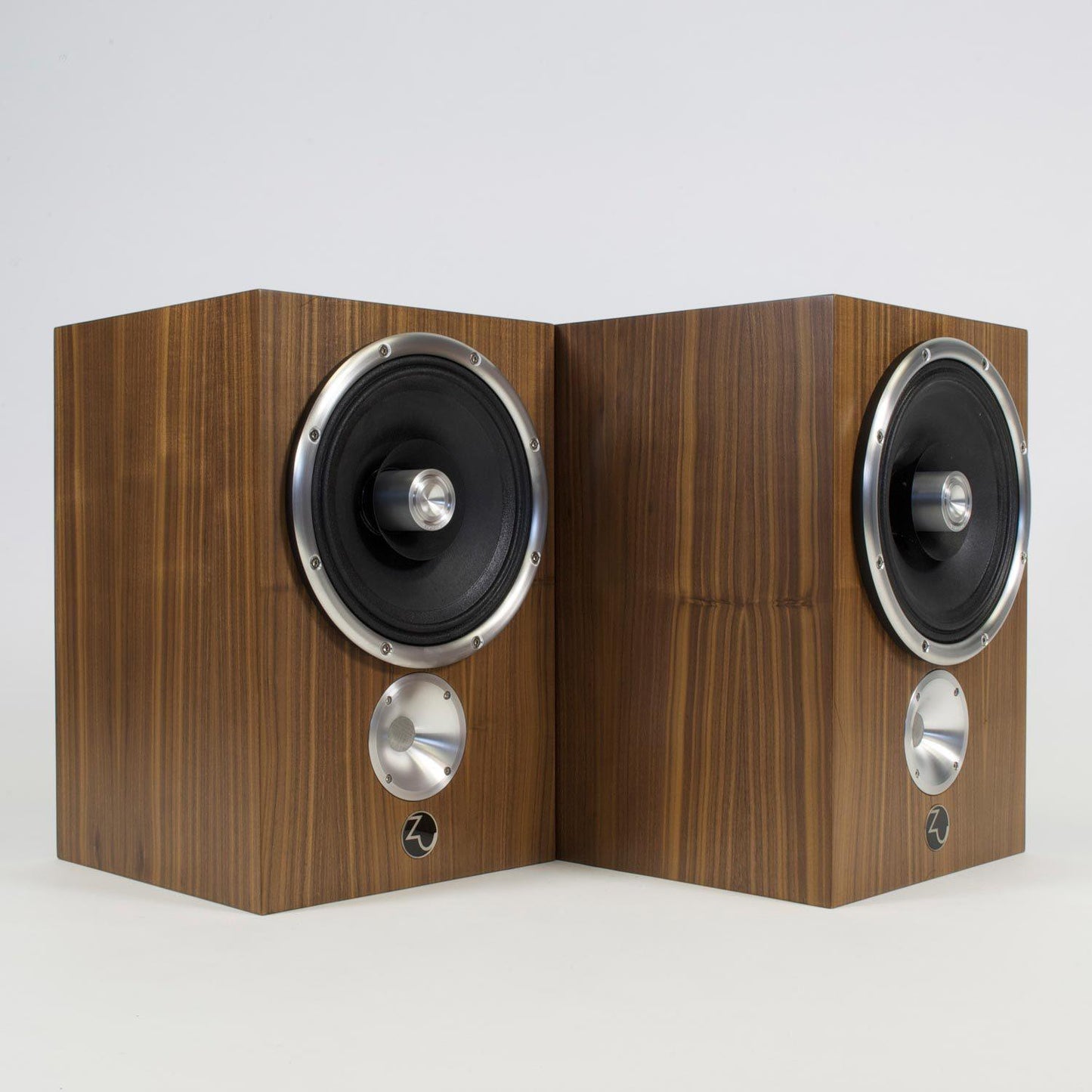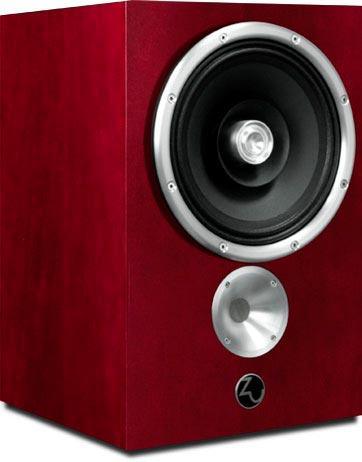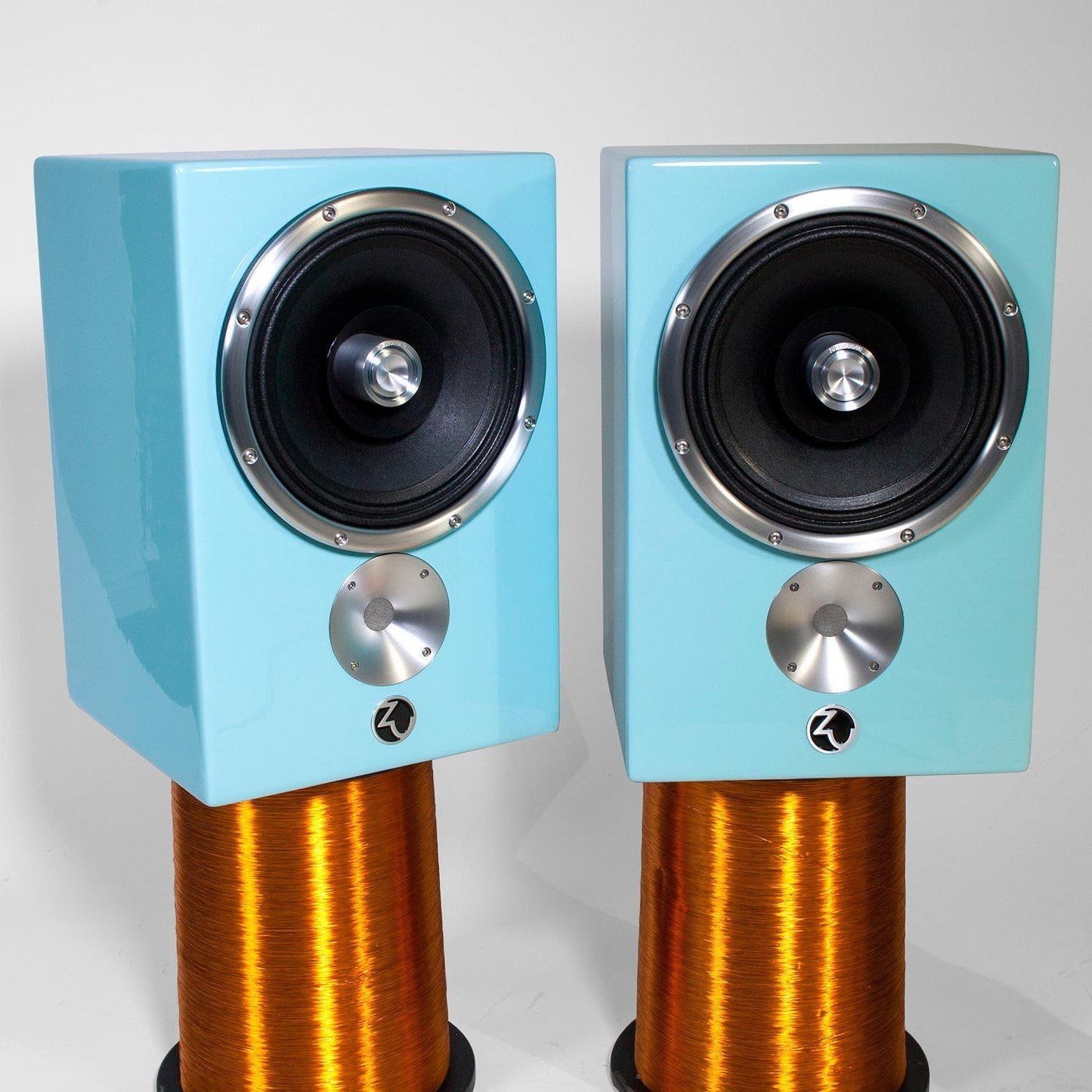 Notified by email when this product becomes available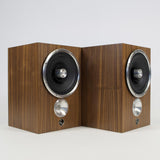 Omen Bookshelf Mk.II
Description

Installation

Returns
Omen loudspeakers are designed for max vocal range resolution and natural presentation being the primary design goal.
Omen Bookshelf Mk.II features some pretty serious upgrades over the original. Biggest of the differences is the new nanotech sanctified composite paper cored cone driver. This new 10" full-range driver uses the same great Zu260 motor assembly, combined with our new nanometer materials matrix and proprietary lay-up gives the perfect combination of classic Zu tone and resolving transparency. The change in capacitors is also a pretty healthy step forward in treble resolution, switching from the PulseX to the ClarityCap MR. Tolerances between matched pair have also tightened up for even better stereophonic realism; now .5% match on drivers and 0.1% on all other electrical parts.
Mk.II features changes Over Mk.I
New nanotech sanctified composite paper cored cone assembly (Zu260FRD) driver.
Machined aluminum nameplate with laser engraving that also facilitates ZuB3 input and parallel 5-way binding posts.
Mission Mk.II internal cable harness, not just Mission level hookup wire.
ClarityCap MR capacitors on the high-pass network, matched to within 1/50th of a microfarad or better.
Revised high-pass network values for better transparency and driver blending.
Tighter tolerancing and improved full-range driver matching algorithms for improved tone and stereophony.
Omen Bookshelf, like all Zu products, is built around the critical human voice (A1, 55Hz, through A6 and all the possible harmonics, to approximately 12kHz). Serving this critical region of tone is Zu's 5th generation 260 standard motor 10.3" [260mm] nanotech/paper composite full-range driver. And despite what many audio snobs might think about it based on price or it's trad' old school look, Omen Bookshelf is a true state-of-the-art loudspeaker housed in a sealed cabinet design.
Sometimes we want to listen to our brand new audio setup without having to worry about dragging B&W up two flights of stairs - that's where we come in! Not only are our team experts in high quality AV equipment, they're also professional bodybuilders* who can deliver and install your new toys quickly and efficiently.
Our in-house team can service those in Brisbane, the Gold Coast, and the Sunshine Coast. Give us a call to get an obligation-free quote today!
*the term 'professional bodybuilders' is used here loosely...
Our refund policy operates in a 30-day window - after this time we are unable to accept the product and cannot issue a refund. Don't worry, our products are hand picked from thousands of luxury brands to ensure you are only offered the best of the best so we doubt you'll need to consider this policy at all. If you are concerned about making the wrong decision when it comes to your purchase, please feel free to talk with our team of experts who can advise you on equipment based on your personal music taste, aesthetics, and the layout of your listening room. Still not convinced? Discuss the possibility of a loan (trial period) with our experts and hear the difference yourself.